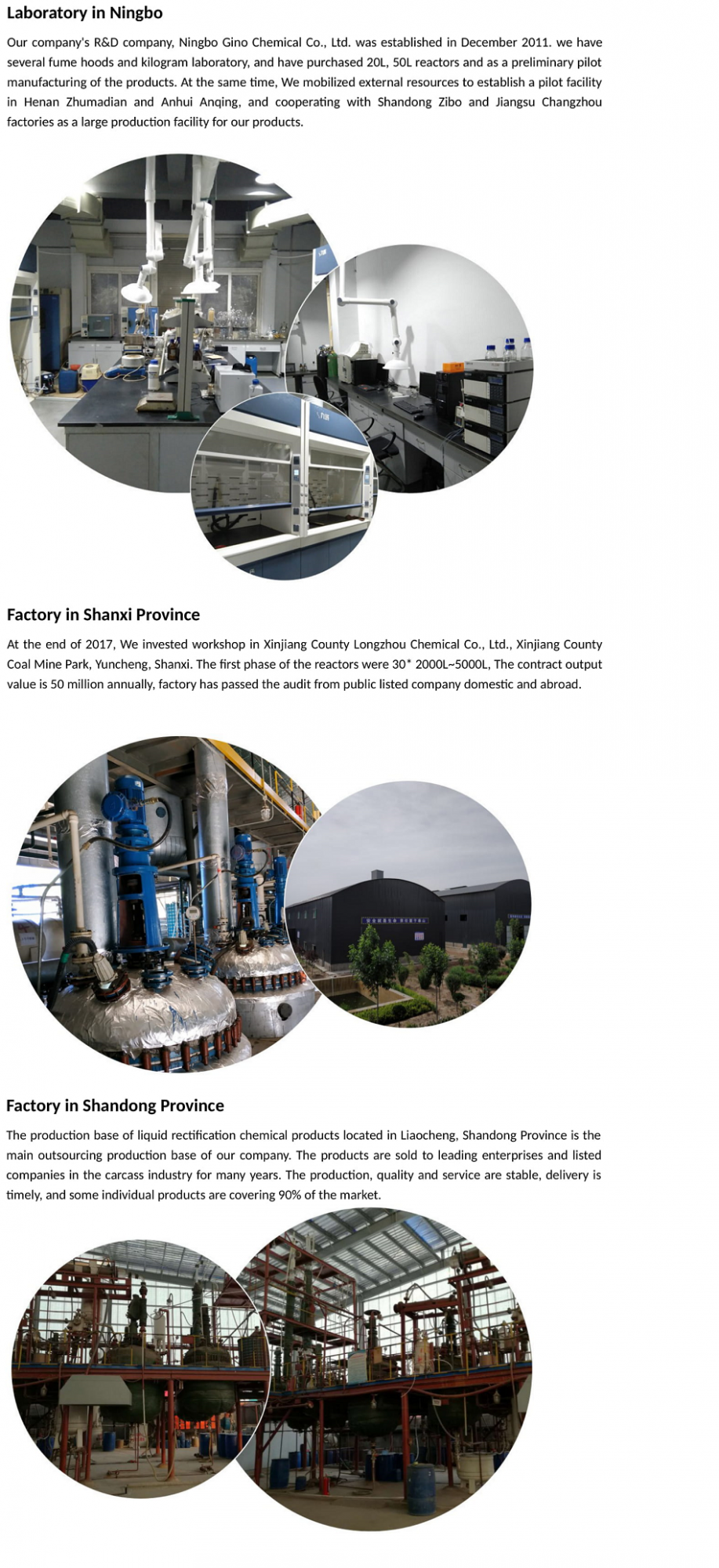 CAS No: 103-23-1
Product Name: Bis(2-ethylhexyl) adipate
Other Name:
Bis(2-ethylhexyl) adipate
Dioctyl Adipate
DEHA
Adipic Acid Dioctyl Ester
Adipic acid di(2-ethylhexyl) ester
Bis(2-ethylhexyl)adipate
Di(2-ethylhexyl) Adipate
Bis(2-ethylhexyl) hexanedioate
Density: 0.9±0.1 g/cm3
Boiling Point: 374.4±0.0 °C at 760 mmHg
Melting Point: -67 °C
Molecular Formula: C22H42O4
Molecular Weight: 370.566
Flash Point: 168.9±17.4 °C
Exact Mass: 370.308319
PSA: 52.60000
LogP: 8.10
Vapour Pressure: 0.0±0.8 mmHg at 25°C
Index of Refraction: 1.451
Stability: Stable. Incompatible with oxidizing agents, water, nitrates.
Water Solubility: immiscible
Specification
Appearance: Colorless or light yellow oily liquid
Assay: ≥99.0%
Water: ≤0.10%
Application
Applicationd as a cold-resistant plasticizer for a variety of resins, especially polyvinyl chloride and vinyl chloride copolymers, and as a raw material for aviation grease.
Dioctyl adipate is a typical cold-resistant plasticizer. This product has high plasticizing efficiency, high plasticizing efficiency under heat, and low heat discoloration. It is suitable for polyvinyl chloride, vinyl chloride copolymer, polystyrene, and synthetic rubber. And many other resins. It can impart good low-temperature softness and light resistance to the product, and the product has good hand feeling.
It is mainly used with DOP, DBP and other main plasticizers and is used in cold-resistant agricultural films, frozen food packaging films, wire and cable coatings, artificial leather, sheet materials, outdoor water pipes, etc. When used for plasticizing paste, the initial viscosity of the paste is low and the viscosity stability is good.
Package: 25kg/drum, can also be designed according to customer requirements.
Storage: Store in cool place. Keep container tightly closed in a dry and well-ventilated place.
We are supplier of Bis(2-ethylhexyl) adipate CAS:103-23-1,We offer custom synthesis of various chemical compounds like Bis(2-ethylhexyl) hexanedioate CAS:103-23-1 and custom manufacturing of Dioctyl Adipate, please feel free to contact us for your demand of Bis(2-ethylhexyl)adipate,suppose you are looking for Bis(2-ethylhexyl) adipate factory, producer or manufacturer.
In the complete production service chain with gram-kg-ton class, it can realize rapid response in the product development- pilot-amplification process and quickly transform technology into production.In addition to our core competence in the standard unit operations of organic chemical synthesis, we offer specialised reaction technology, including innovative organometallic synthesis, catalytic transfer hydrogenation and the various operations required for synthesis of chiral compounds.With complete organizational structure and main positioning and high-end product structure design, R&D is the driving force for enterprise development, and quality is the basis for enterprise survival.We use our research in assisting customers to solve their most challenging problems and unique opportunities.We have excellent management team and a group of high-quality R & D personnel and experienced technical staff.