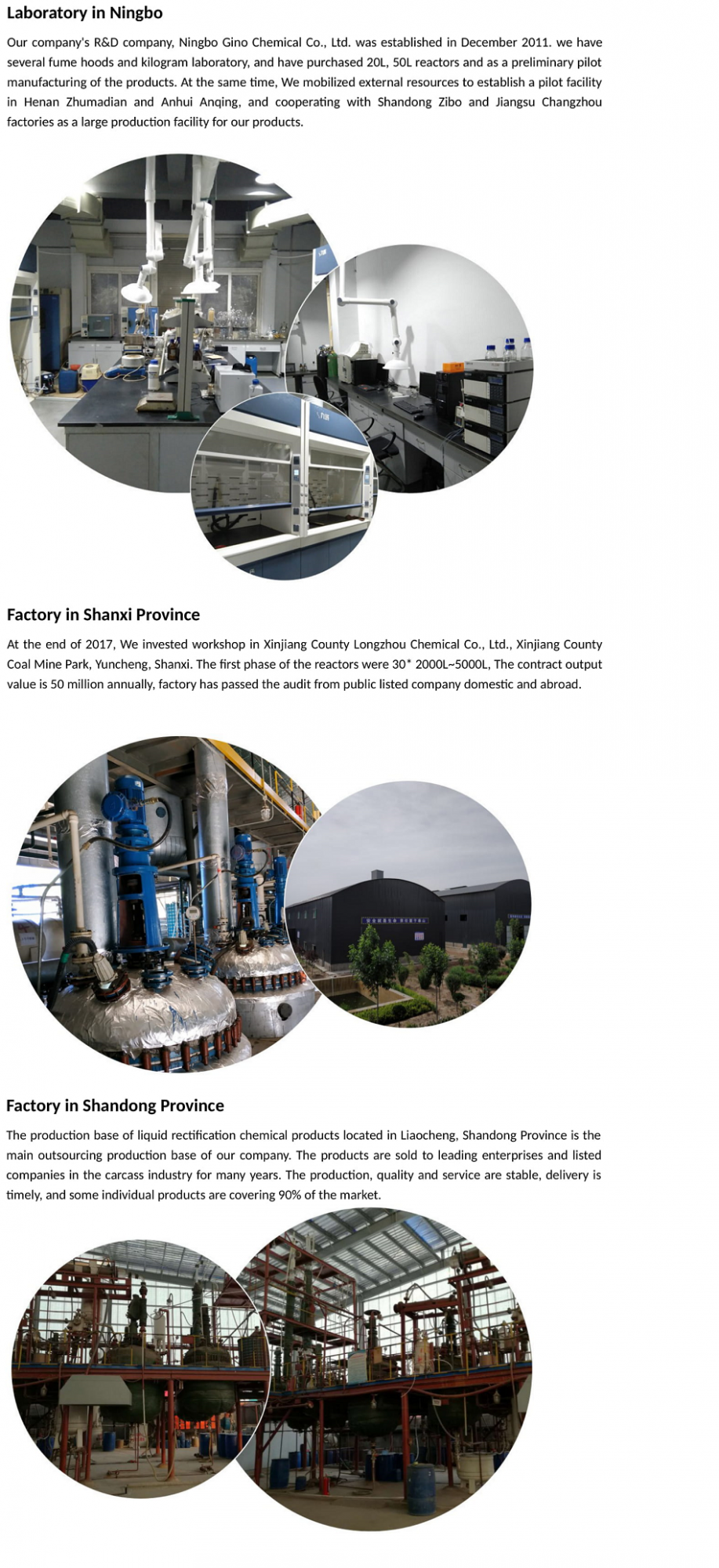 CAS No: 110888-15-8
Product Name: 4-Chloro-3-fluorobenzonitrile
Other Name:
4-Chloro-3-fluorobenzonitrile
4-Chloro-3-fluorobenzenecarbonitrile
3-Fluoro-4-chlorobenzonitrile
Density: 1.3±0.1 g/cm3
Boiling Point: 214.0±20.0 °C at 760 mmHg
Melting Point: 79-81°C
Molecular Formula: C7H3ClFN
Molecular Weight: 155.557
Flash Point: 83.2±21.8 °C
Exact Mass: 154.993805
PSA: 23.79000
LogP: 2.12
Vapour Pressure: 0.2±0.4 mmHg at 25°C
Index of Refraction: 1.537
Specification
Appearance: Off white Powder
Assay: ≥99.0%
Water: ≤0.5%
Single impurity: ≤0.2%
Application
Intermediates of Cyhalofop-Butyl CAS: 122008-85-9.
Be used as pesticide intermediate.
Package: 25kg/drum, can also be designed according to customer requirements.
Storage: Store in cool place. Keep container tightly closed in a dry and well-ventilated place.
We are supplier of 4-Chloro-3-fluorobenzonitrile CAS:110888-15-8,We offer custom synthesis of various chemical compounds like 3-Fluoro-4-chlorobenzonitrile CAS:110888-15-8 and custom manufacturing of 3-Fluoro-4-chlorobenzonitrile, please feel free to contact us for your demand of 4-Chloro-3-fluorobenzonitrile,suppose you are looking for 4-Chloro-3-fluorobenzonitrile factory, producer or manufacturer.
It is a high-tech enterprise integrating R&D, production and sales of APIs, pharmaceutical intermediates, fine chemicals and special catalysts.In the complete production service chain with gram-kg-ton class, it can realize rapid response in the product development- pilot-amplification process and quickly transform technology into production.The target product of synthetic weights ranging from milligrams to kilograms. We have successfully completed a large number of orders for chemical custom synthesis on timeOur team is proficient in new route design and route optimization. With the skillful skills to solve problems and the high success rate of the project, we have the ability to provide our customers with the following high quality chemical custom synthesis services.Dozens of reaction types such as chiral synthesis and resolution, oxidation, reduction, condensation, nitrosation, bromination.
Related Products:
3-BAEPF CAS:1260032-45-8
|
O-ethylhydroxylamine,hydrochloride
|
635702-60-2