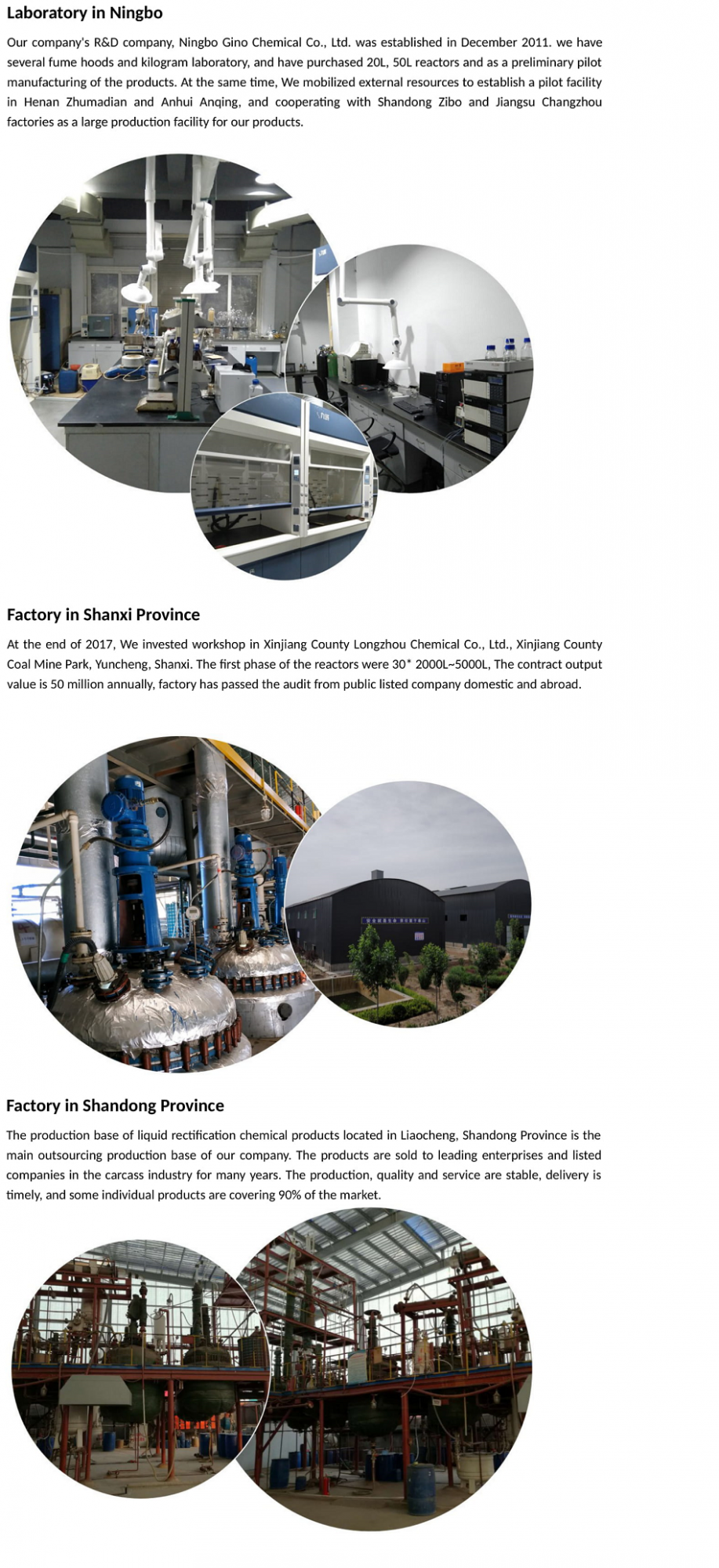 Chemical Name: 5-Chloroethyl-6-Chloro-1,3-Dihydro-2H-Indole-2-One
CAS.NO: 118289-55-7
Synonyms:
6-Chloro-5-(2-chloroethyl)-2-indolinone
6-Chloro-5-(2-chloroethyl)oxindole
6-Chloro-5-(2-chloroethyl)indolin-2-one
5-Chloroethyl-6-chloro-1,3-dihydro-2H-indole-2-one
Molecular Formula: C10H9Cl2NO
Molecular Weight: 230.09100
Physical and Chemical Properties:
Density: 1.376g / cm3
Boiling point: 393.8ºC at 760mmHg
Melting point: 218-221ºC
Flash point: 192ºC
Refractive index: 1.592
Specification:
Appearance: Pink to off-white solid
Purity:≥99.0%
Loss on drying: ≤1%
Related impurities: ≤1.0%
Maximum impurity: ≤0.5%
Packing:
25kg cardboard drum or according to customer specified requirements
Storage:
Store in a tightly closed container. Store in a cool, dry, well-ventilated area away from incompatible substances.
Application:
Intermediates of Ziprasidone hydrochloride CAS:122883-93-6.
We are supplier of 5-Chloroethyl-6-Chloro-1,3-Dihydro-2H-Indole-2-One CAS:118289-55-7,We offer custom synthesis of various chemical compounds like 5-Chloroethyl-6-chloro-1,3-dihydro-2H-indole-2-one CAS:118289-55-7 and custom manufacturing of 5-Chloroethyl-6-Chloro-1,3-Dihydro-2H-Indole-2-One, please feel free to contact us for your demand of 6-Chloro-5-(2-chloroethyl)oxindole,suppose you are looking for 6-Chloro-5-(2-chloroethyl)oxindole factory, producer or manufacturer.
By following our guiding principles of Samples, Quotes, Literature, and Innovation, we are able to make continual process improvements for customers.Has a group of experienced researchers in the field of organic synthetic chemistry, with the ability to solve problems and troubleshoot.In addition to our core competence in the standard unit operations of organic chemical synthesis, we offer specialised reaction technology, including innovative organometallic synthesis, catalytic transfer hydrogenation and the various operations required for synthesis of chiral compounds.The company is mainly engaged in pharmaceutical R&D outsourcing services, and continues to research and develop new products and technologies, providing project technology and sample preparation services for large and well-known pharmaceutical companies at home and abroad.Our company is a manufacturer, factory, supplier, welcome domestic and foreign customers to come to consult.