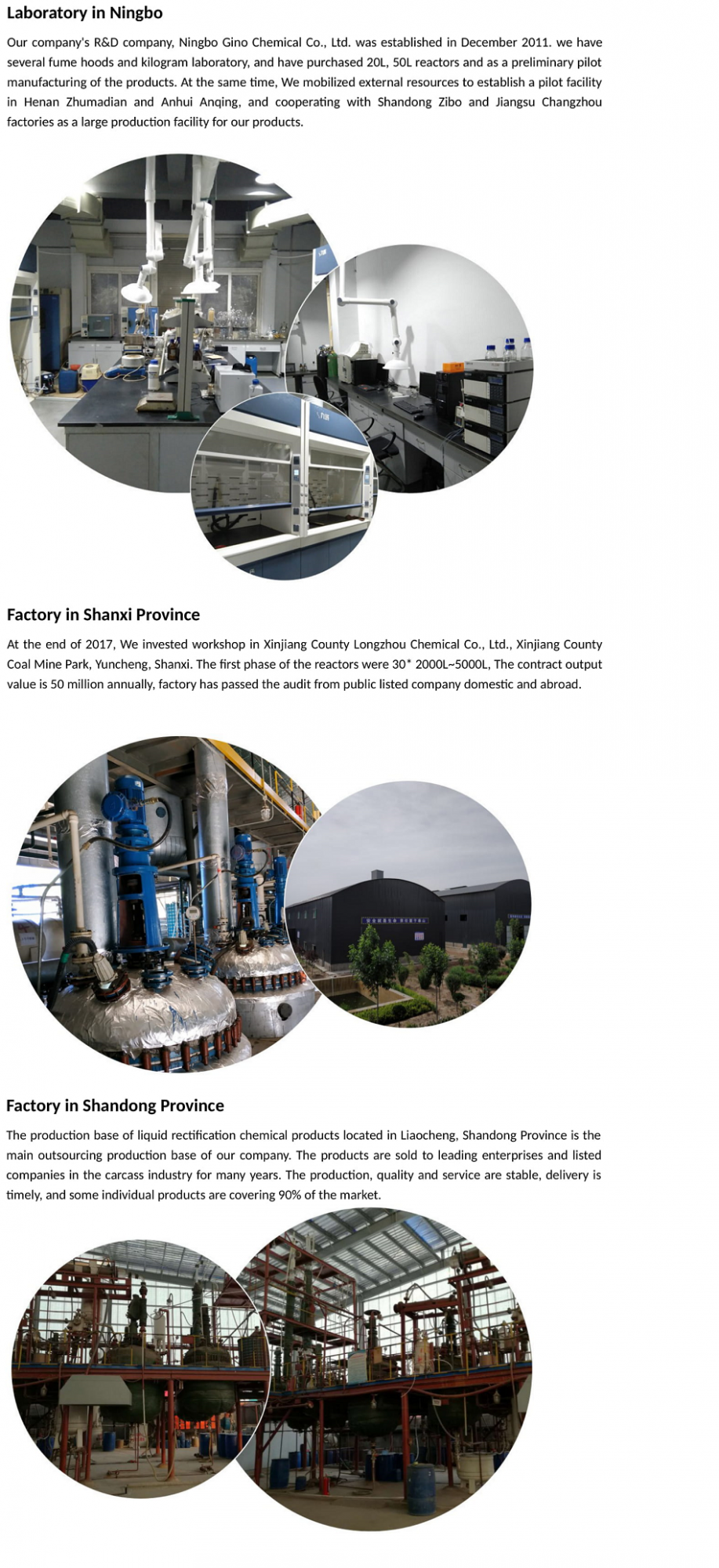 Product Name: 2-benzyl-2-(dimethylamino)-4'-morpholino-butyroph
Other Name: 2-Benzyl-2-(dimethylamino)-4-morpholinobutyrophenone; 2-Benzyl-2-(dimethylamino)-1-[4-(4-morpholinyl)phenyl]-1-butanone; Photoinitiator-369; 2-benzyl-2-(dimethylamino)-1-[4-(morpholin-4-yl)phenyl]butan-1-one; 2-Benzyl-2-dimethylamino-4'-morpholinobutyrophenone; 2-Benzyl-2-(Dimethylamino)-4'-Morpholinobutyrophenone
CAS No: 119313-12-1
MF: C23H30N2O2
MW: 366.49700
Density: 1.094g/cm3
Boiling point: 528.8°C at 760 mmHg
Melting point: 116-119℃
Flash point: >230 °F
Refractive index: 1.567
UN Number: UN3077
UN Proper Shipping Name: ENVIRONMENTALLY HAZARDOUS SUBSTANCE, SOLID, N.O.S.
Transport hazard class: 9
Packing group: III
Specification
Appearance: Light yellow powder
Assay: ≥99%
Application
Photoinitiator 369 is a high-efficiency photoinitiator with high sensitivity range and good UV absorption. It has the characteristics of low mobility and low odor, and is especially suitable for rapid curing of dark systems.
Photoinitiator 369 can be used alone or in combination with a suitable co-initiator such as UV 184 or UV 651 for UV curable inks and paper, metal and plastic varnishes.
UV 369 benefits from its excellent absorption properties making it particularly suitable for use in UV curable inks and colored systems, even in systems containing UV absorbers such as SUNSORB1130.
UV369 is used in the field of pictures, art (such as offset printing, screen printing ink, etc.), electronics industry (such as: photoresist, solder resist ink, etc.), and in the manufacture of printed boards.
Package: 25kg/drum, can also be designed according to customer requirements.
Storage: Store in cool place. Keep container tightly closed in a dry and well-ventilated place.
We are supplier of 2-benzyl-2-(dimethylamino)-4-morpholino-butyroph CAS:119313-12-1,We offer custom synthesis of various chemical compounds like 2-Benzyl-2-(Dimethylamino)-4-Morpholinobutyrophenone CAS:119313-12-1 and custom manufacturing of Photoinitiator-369, please feel free to contact us for your demand of 2-Benzyl-2-(dimethylamino)-1-[4-(4-morpholinyl)phenyl]-1-butanone,suppose you are looking for 2-benzyl-2-(dimethylamino)-1-[4-(morpholin-4-yl)phenyl]butan-1-one factory, produer or manufacturer.
In addition to our core competence in the standard unit operations of organic chemical synthesis, we offer specialised reaction technology, including innovative organometallic synthesis, catalytic transfer hydrogenation and the various operations required for synthesis of chiral compounds.We have refined line design and route optimization and are committed to providing timely and efficient customization services. At the same time, we are experienced in multi-step synthesis, heterocyclic compounds, chiral compounds, sugar compounds.Professional project management talents, perfect project management system; customized production tailored to help customers reduce capital and time costs.We offer a wide range of custom synthesis and production services for pharmaceutical intermediates, reference compounds and new reagents for pharmaceutical companies, pharmaceutical biotech companies, universities and research institutions.Founded in 2007, our company is a high-tech pharmaceutical and pesticide chemical company integrating R&D, production and sales.