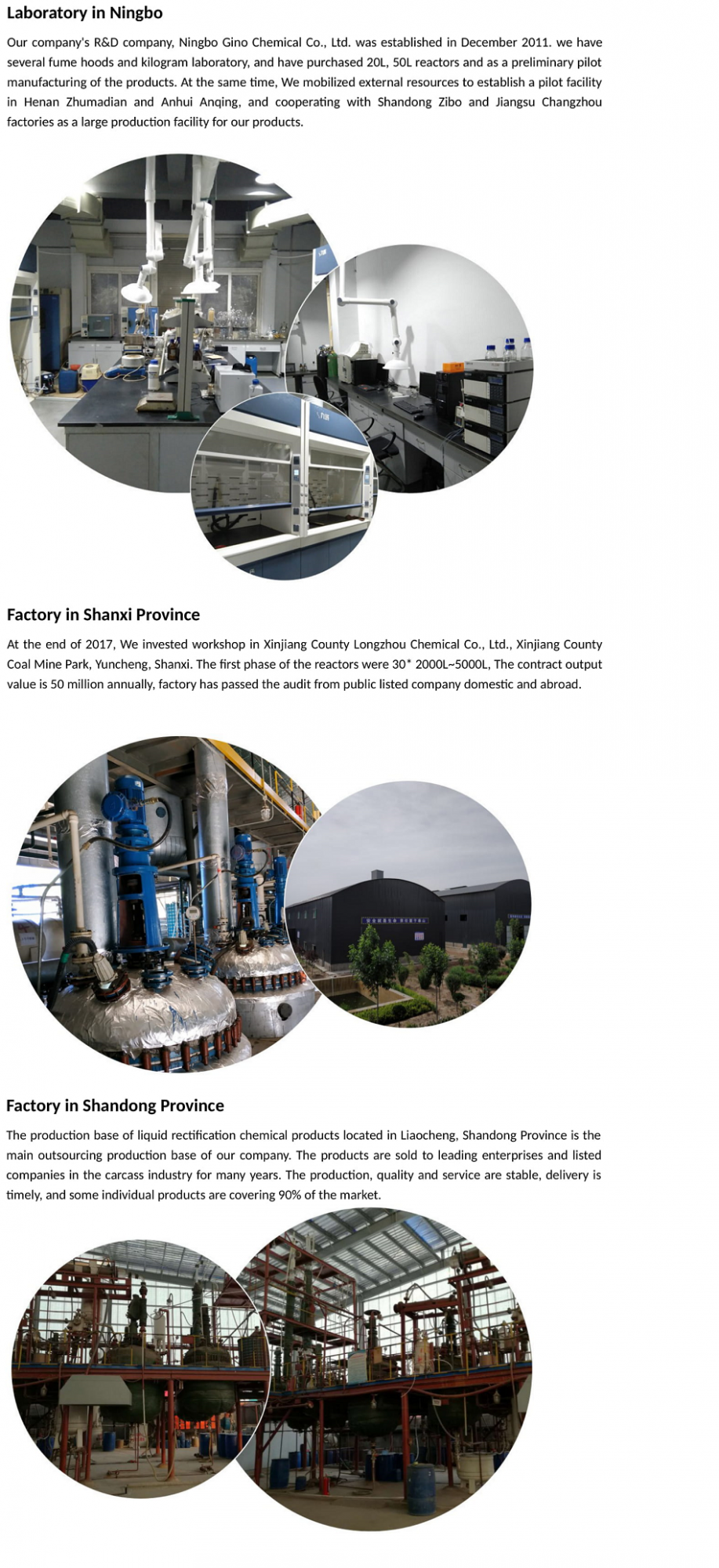 CAS No: 121-86-8
Product Name: 2-Chloro-4-nitrotoluene
Other Name:
2-Chloro-4-nitrotoluene
2-Chlor-4-nitrotoluol
3-chloro-4-methyl-nitrobenzene
2-chloro-4-nitro-toluene
2,4-Chloronitrotoluene
4-methyl-3-chloronitrobenzene
2-Chloro-1-methyl-4-nitrobenzene
Density: 1.3±0.1 g/cm3
Boiling Point: 256.8±20.0 °C at 760 mmHg
Melting Point: 61 °C
Molecular Formula: C7H6ClNO2
Molecular Weight: 171.581
Flash Point: 109.1±21.8 °C
Exact Mass: 171.008713
PSA: 45.82000
LogP: 3.10
Vapour Pressure: 0.0±0.5 mmHg at 25°C
Index of Refraction: 1.570
Water Solubility: 49 mg/L (20 ºC)
Specification
Appearance: Light yellow crystal
Assay: ≥99.0%
Loss on drying: ≤0.5%
Application
Intermediates of Chlorotoluron CAS: 15545-48-9.
Be used as pesticide intermediate. Organic synthesis intermediate.
Package: 25kg/drum, can also be designed according to customer requirements.
Storage: Store in cool place. Keep container tightly closed in a dry and well-ventilated place.
We are supplier of 2-Chloro-4-nitrotoluene CAS:121-86-8,We offer custom synthesis of various chemical compounds like 2-Chloro-1-methyl-4-nitrobenzene CAS:121-86-8 and custom manufacturing of 2-Chlor-4-nitrotoluol, please feel free to contact us for your demand of 2,4-Chloronitrotoluene,suppose you are looking for 2-Chloro-1-methyl-4-nitrobenzene factory, producer or manufacturer.
Has a group of experienced researchers in the field of organic synthetic chemistry, with the ability to solve problems and troubleshoot.With strong technical accumulation and innovative research and development capabilities, he is good at various types of chemical reactions such as hydrogenation, nitration, Suzuki coupling, cyanation, diazotization, bromination, wittig reaction, Grignard reaction, redox reaction and ultra-low temperature reaction.We a fine chemical company specialising in the manufacture of products for pharmaceutical and health care, flavour/fragrance, personal care, and other specialised chemical and industrial applications.Our company is a manufacturer, factory, supplier, welcome domestic and foreign customers to come to consult.The company's production base is equipped with enamel reactors from 50L to 5000L, stainless steel ultra-low temperature reactors and conventional separation and drying equipment.
Related Products:
5470-17-7
|
Ácido 2-bromo-3,4-difluorobenzoico CAS:170108-05-1
|
53617-36-0