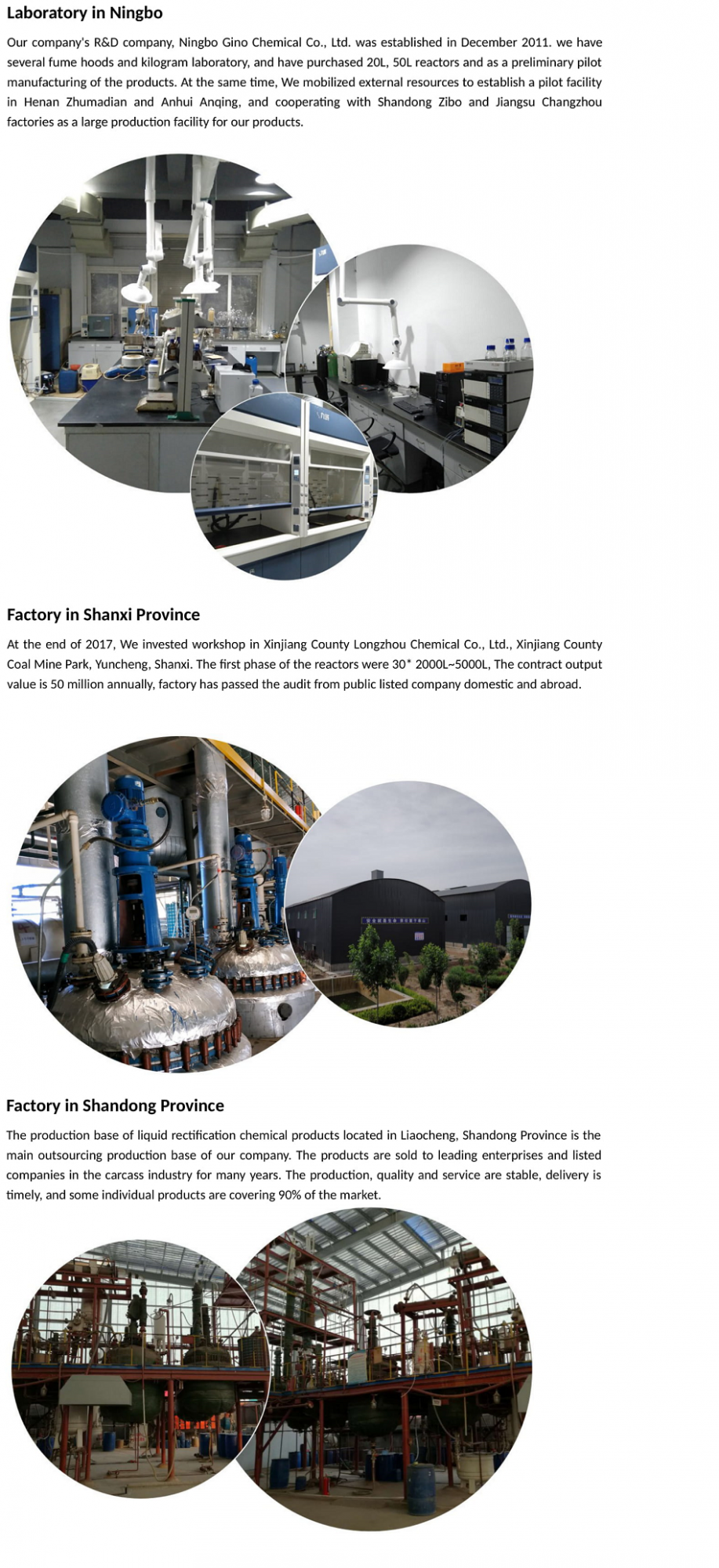 Product Name: 1,4-Difluoro-2-methyl-5-nitrobenzene
Other Name: 2,5-Difluoro-4-methyl nitrobenzene
CAS No: 141412-60-4
MF: C7H5F2NO2
MW: 173.11700
Density: 1.374
Boiling point: 251ºC
Flash point: 121ºC
Refractive index: 1.508
Vapor Pressure: 0.0332mmHg at 25°C
UN Number: UN2242
UN Proper Shipping Name: CYCLOHEPTENE
Transport hazard class: 3
Packing group: II
Specification
Appearance: Colorless to light yellow powder
Purity: ≥98%
Water: ≤0.5%
Application: Organic intermediates, pharmaceutical intermediates, agrochemical intermediates.
Package: 25kg/drum, packed in plastic drum or plastic coated iron drum.
Storage: Store in cool place. Keep container tightly closed in a dry and well-ventilated place.
We are supplier of 1,4-Difluoro-2-methyl-5-nitrobenzene CAS:141412-60-4,We offer custom synthesis of various chemical compounds like 2,5-Difluoro-4-methyl nitrobenzene CAS:141412-60-4 and custom manufacturing of 2,5-Difluoro-4-methyl nitrobenzene, please feel free to contact us for your demand of 1,4-Difluoro-2-methyl-5-nitrobenzene,suppose you are looking for 1,4-Difluoro-2-methyl-5-nitrobenzene factory, produer or manufacturer.
The company team has 20 years of R & D, production and management experience and philosophy, and domestic and foreign market experience, and strive to create a high-efficiency, high-quality integrated chemical service platform to better serve domestic and foreign customers.In addition to our core competence in the standard unit operations of organic chemical synthesis, we offer specialised reaction technology, including innovative organometallic synthesis, catalytic transfer hydrogenation and the various operations required for synthesis of chiral compounds.Our company is able to achieve rapid response in the product development, pilot-amplification process, and quickly transform technology into production.We have an efficient and professional project management team that can provide customized services from milligrams to tons according to customer requirements.Professional project management talents, perfect project management system; customized production tailored to help customers reduce capital and time costs.