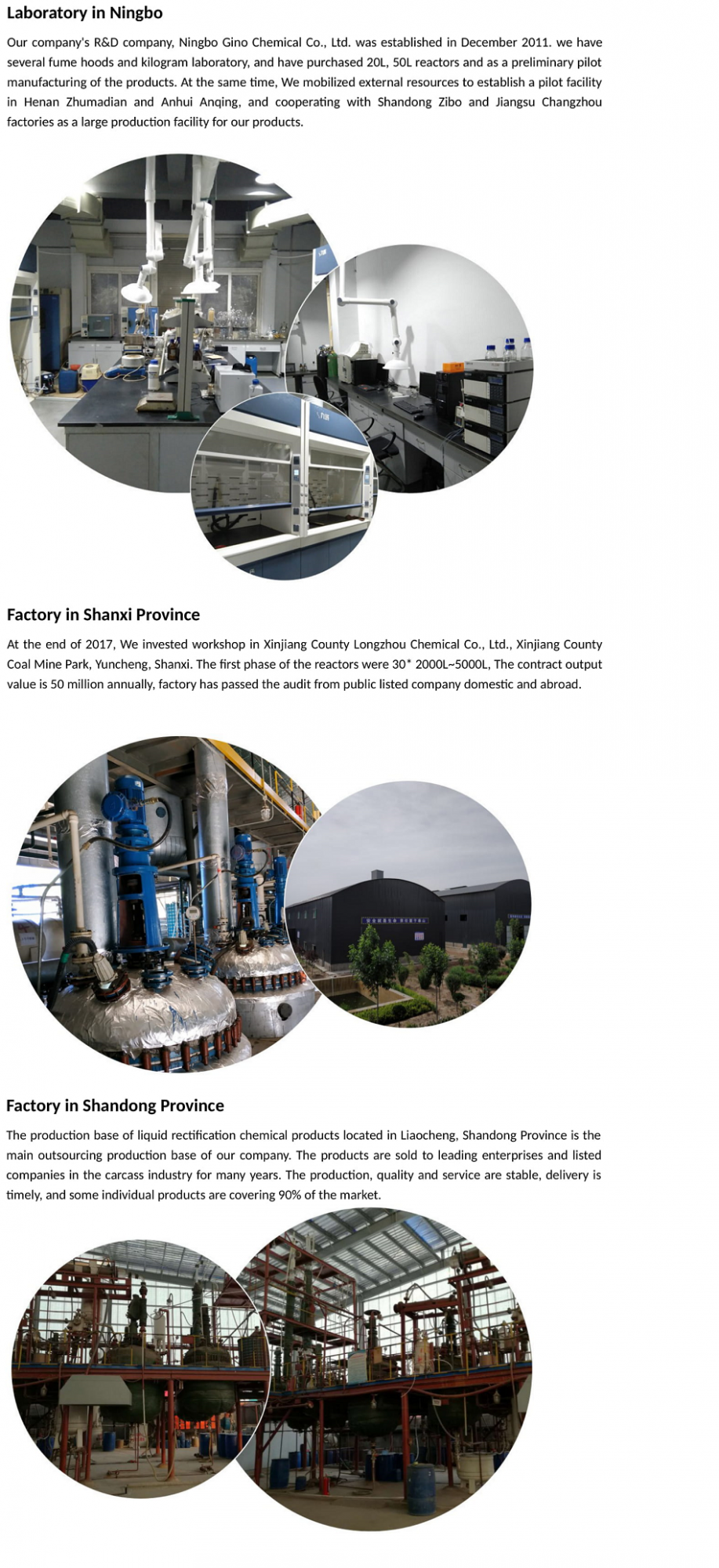 Chemical Name:Trifluoroacetic acid pentafluorophenyl ester
CAS.NO:14533-84-7
Synonyms:Perfluorophenyl 2,2,2-trifluoroacetate;Pentafluorphenyl trifluoracetate;(2,3,4,5,6-pentafluorophenyl) 2,2,2-trifluoroacetate;
Molecular Formula:C8F8O2
Molecular Weight:280.07200
Physical and Chemical Properties:
Density:1.63;
Melting point:2oC;
Boiling point:122-123oC;
Flash point:126oC;
Index of Refraction:1.368;
HS Code: 2915900090
Tax refund rate: 9%
UN No.: UN3272
Hazard class: 3 categories
Packing level: Class III
Specification:
Appearance:Colorless transparent liquid
Purity(GC):≥98.0%
Packing:200 kg/drum, can also be packaged according to customer requirements
Storage:Store in a cool, ventilated place
Application:As a condensation reagent
We are supplier of Trifluoroacetic acid pentafluorophenyl ester CAS:14533-84-7,We offer custom synthesis of various chemical compounds like (2,3,4,5,6-pentafluorophenyl) 2,2,2-trifluoroacetate CAS:14533-84-7 and custom manufacturing of Perfluorophenyl 2,2,2-trifluoroacetate, please feel free to contact us for your demand of (2,3,4,5,6-pentafluorophenyl) 2,2,2-trifluoroacetate,suppose you are looking for (2,3,4,5,6-pentafluorophenyl) 2,2,2-trifluoroacetate factory, produer or manufacturer.
Since the establishment of the company, it has established good and stable cooperative relations with many domestic and foreign pharmaceutical companies.We listen carefully to our customers' opinions and needs, and provide timely and effective feedback, and continue to improve and improve, ready to accept greater challengesProvide high quality, regulatory compliance products and services to partners and customers.Provide high quality, high purity compounds with years of custom compound synthesis experience.Our company can complete the pilot test and enlargement production of various types of reactions.