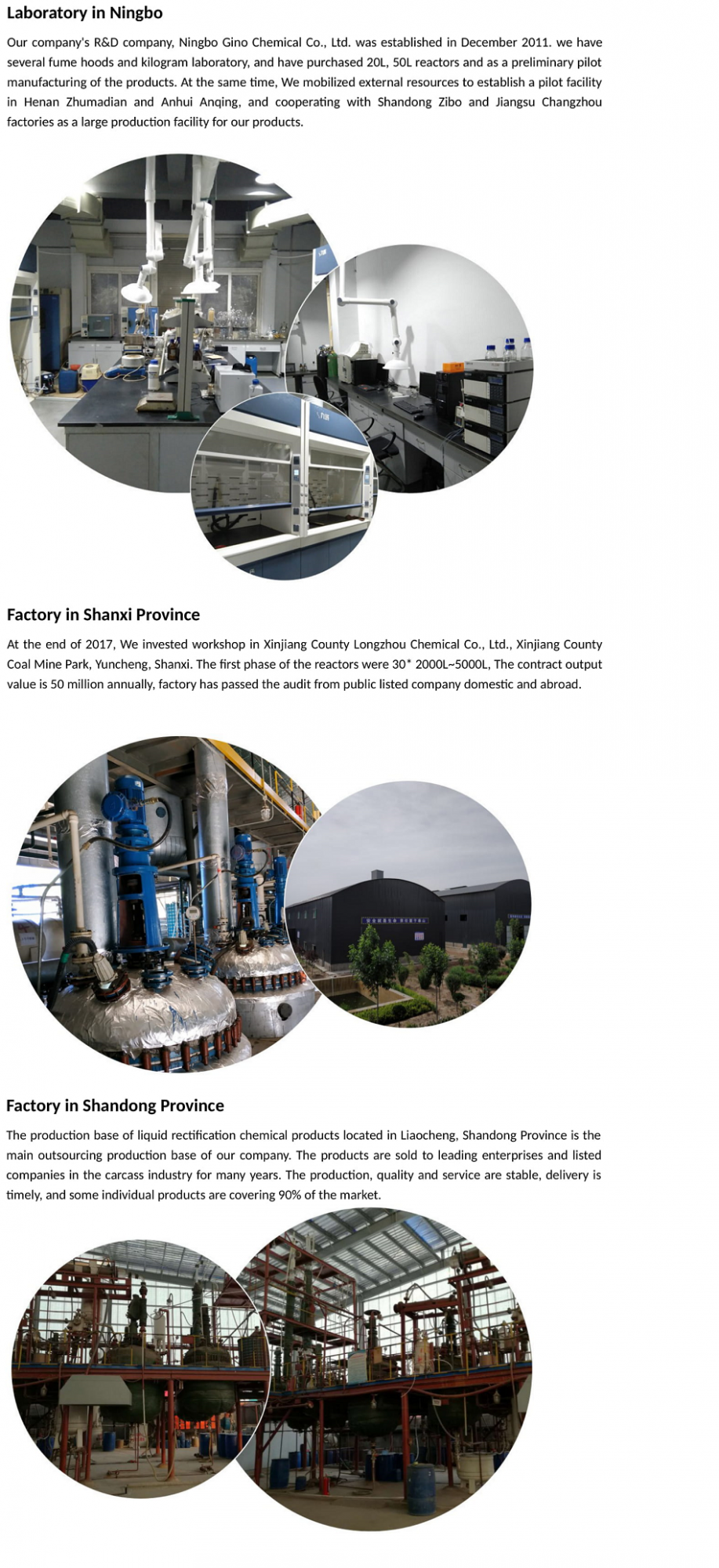 CAS No: 155742-64-6
Product Name: Methyl 2-(2-chloro-1-iminoethyl)hydrazinecarboxylate
Other Name:
Methyl 2-(2-chloro-1-iminoethyl)hydrazinecarboxylate
N-Methylcarbonyl-2-chloroacetamidrazone
Density: 1.4±0.1 g/cm3
Molecular Formula: C4H8ClN3O2
Molecular Weight: 165.578
Exact Mass: 165.030502
PSA: 74.21000
LogP: -0.84
Index of Refraction: 1.531
Specification
Appearance: White to light yellow powder
Assay(HPLC): 96%-100%
Loss on drying: ≤0.5%
Application
Intermediates of Aprepitant CAS: 170729-80-3.
Be used as pharmaceutical intermediate.
Package: 25kg/drum, can also be designed according to customer requirements.
Storage: Store in cool place. Keep container tightly closed in a dry and well-ventilated place.
We are supplier of Methyl 2-(2-chloro-1-iminoethyl)hydrazinecarboxylate CAS:155742-64-6,We offer custom synthesis of various chemical compounds like N-Methylcarbonyl-2-chloroacetamidrazone CAS:155742-64-6 and custom manufacturing of Methyl 2-(2-chloro-1-iminoethyl)hydrazinecarboxylate, please feel free to contact us for your demand of Methyl 2-(2-chloro-1-iminoethyl)hydrazinecarboxylate,suppose you are looking for N-Methylcarbonyl-2-chloroacetamidrazone factory, producer or manufacturer.
We have an efficient and professional project management team that can provide customized services from milligrams to tons according to customer requirements.We are supplier of ingredients used in a large variety of applications. We have extensive product offerings, technical services and support, and a qualified sales team ready to deliver smart solutions for your specific needs.Our company has won the trust of customers at home and abroad with competitive price, high quality products, quick response, high quality sales service, steady and honest style, and the concept of providing one-stop service for customers. and support.Provide a variety of organic chemicals as well as special compounds, pharmaceutical intermediates synthesis services to meet customer customization needs.We offer a wide range of pharmaceutical intermediates, reference compounds for pharmaceutical companies, pharmaceutical biotech companies, universities and research institutions. Custom synthesis and production services for new reagents, etc.
Related Products:
3-UREIDOPROPYLTRIETHOXYSILANE CAS:116912-64-2;23779-32-0
|
1-(4-methylphenyl)sulfonyl-1,2,4-triazole
|
Pigment Yellow 154