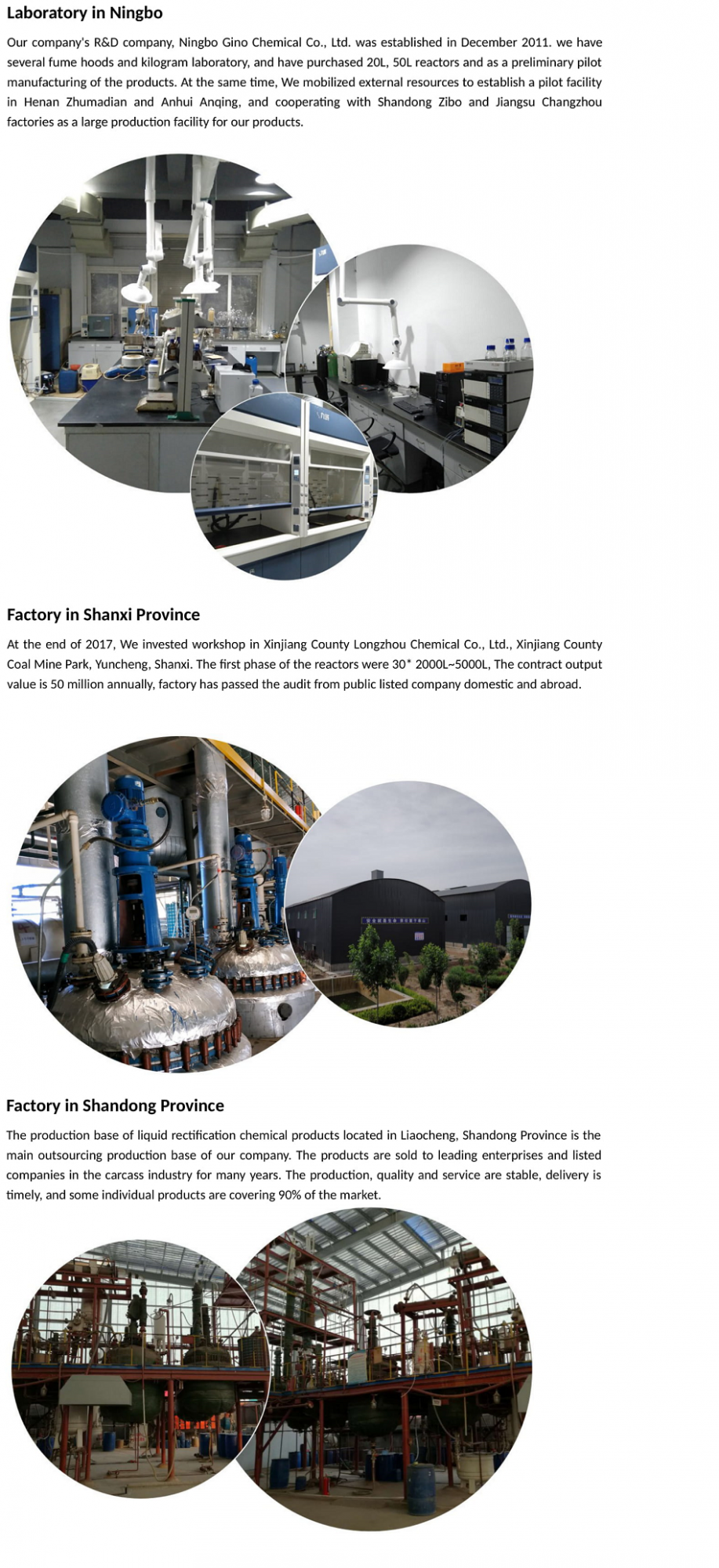 Chemical Name:Vinyltris(methylisobutylketoxime)silane
CAS.NO:156145-64-1
Synonyms:2-Pentanone, 4-methyl-, 2,2',2''-[O,O',O''-(ethenylsilylidyne)trioxime];
2-Pentanone, 4-methyl-, O,O',O''-(ethenylsilylidyne)trioxime;
Vinyl tris-(methyl isobutyl ketoximino)silane
Molecular Formula:C20H39N3O3Si
Molecular Weight:397.62700
Physical and Chemical Properties:
Density:1.;
Boiling point:290oC;
Flash point:62oC;
Specification:
Appearance:Colorless or yellowish transparent liquid
Purity(GC):≥95.0%
Packing:180 kg/drum, can also be packaged according to customer requirements
Storage:Store in a cool, ventilated place
Application:It is used as a novel neutal curing agent in silicone sealant formulations.
We are supplier of Vinyltris(methylisobutylketoxime)silane CAS:156145-64-1,We offer custom synthesis of various chemical compounds like Vinyl tris-(methyl isobutyl ketoximino)silane CAS:156145-64-1 and custom manufacturing of Vinyltris(methylisobutylketoxime)silane, please feel free to contact us for your demand of 2-Pentanone, 4-methyl-, O,O,O-(ethenylsilylidyne)trioxime,suppose you are looking for Vinyl tris-(methyl isobutyl ketoximino)silane factory, produer or manufacturer.
Our company can complete the pilot test and enlargement production of various types of reactions.Has a group of experienced researchers in the field of organic synthetic chemistry, with the ability to solve problems and troubleshoot.Our company is a manufacturer, factory, supplier, welcome domestic and foreign customers to come to consult.We are specialists in chiral chemistry using both chemocatalysis and biocatalysis technologies, but also have practical operating experience over a wide range of modern synthetic reactions.We are the premier choice for all your chemical needs, we offer products with the tightest specifications in the industry to make your work easier.