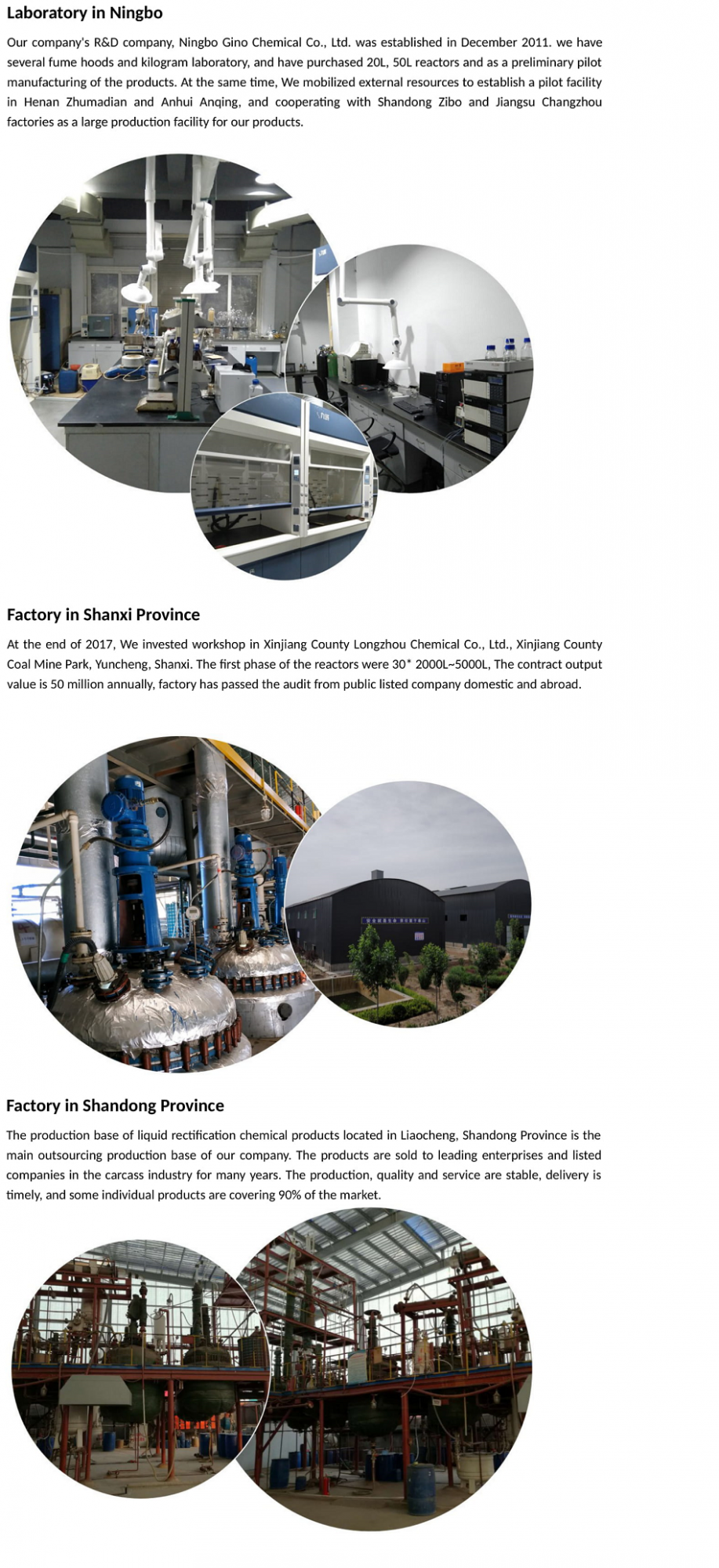 Product Name: 3-Bromo-2-fluorophenol
Other Name:
3-Bromo-2-fluorophenol
3-Bromo-2-Fluoro-Phenol
CAS No: 156682-53-0
MF: C6H4BrFO
MW: 190.99800
Density: 1.764g/cm3
Boiling point: 207.4ºC at 760mmHg
Melting point: NA
Flash point: 79.2ºC
Refractive index: 1.575
UN Number: NA
UN Proper Shipping Name: NA
Transport hazard class: NA
Packing group: NA
Specification
Assay: ≥99.0%
Water: ≤0.5%
Application
Organic synthesis intermediate.
Package: 25kg/drum, can also be designed according to customer requirements.
Storage: Store in cool place. Keep container tightly closed in a dry and well-ventilated place.
We are supplier of 3-Bromo-2-fluorophenol CAS:156682-53-0,We offer custom synthesis of various chemical compounds like 3-Bromo-2-Fluoro-Phenol CAS:156682-53-0 and custom manufacturing of 3-Bromo-2-fluorophenol, please feel free to contact us for your demand of 3-Bromo-2-Fluoro-Phenol,suppose you are looking for 3-Bromo-2-Fluoro-Phenol factory, producer or manufacturer.
It is a high-tech enterprise integrating R&D, production and sales of APIs, pharmaceutical intermediates, fine chemicals and special catalysts.Our company is able to achieve rapid response in the product development, pilot-amplification process, and quickly transform technology into production.With strong technical accumulation and innovative research and development capabilities, he is good at various types of chemical reactions such as hydrogenation, nitration, Suzuki coupling, cyanation, diazotization, bromination, wittig reaction, Grignard reaction, redox reaction and ultra-low temperature reaction.Strict quality control platform for strict quality identification of synthetic products.We provide one-stop services for the development, development and production of various organic chemicals as well as special compounds and pharmaceutical intermediates.