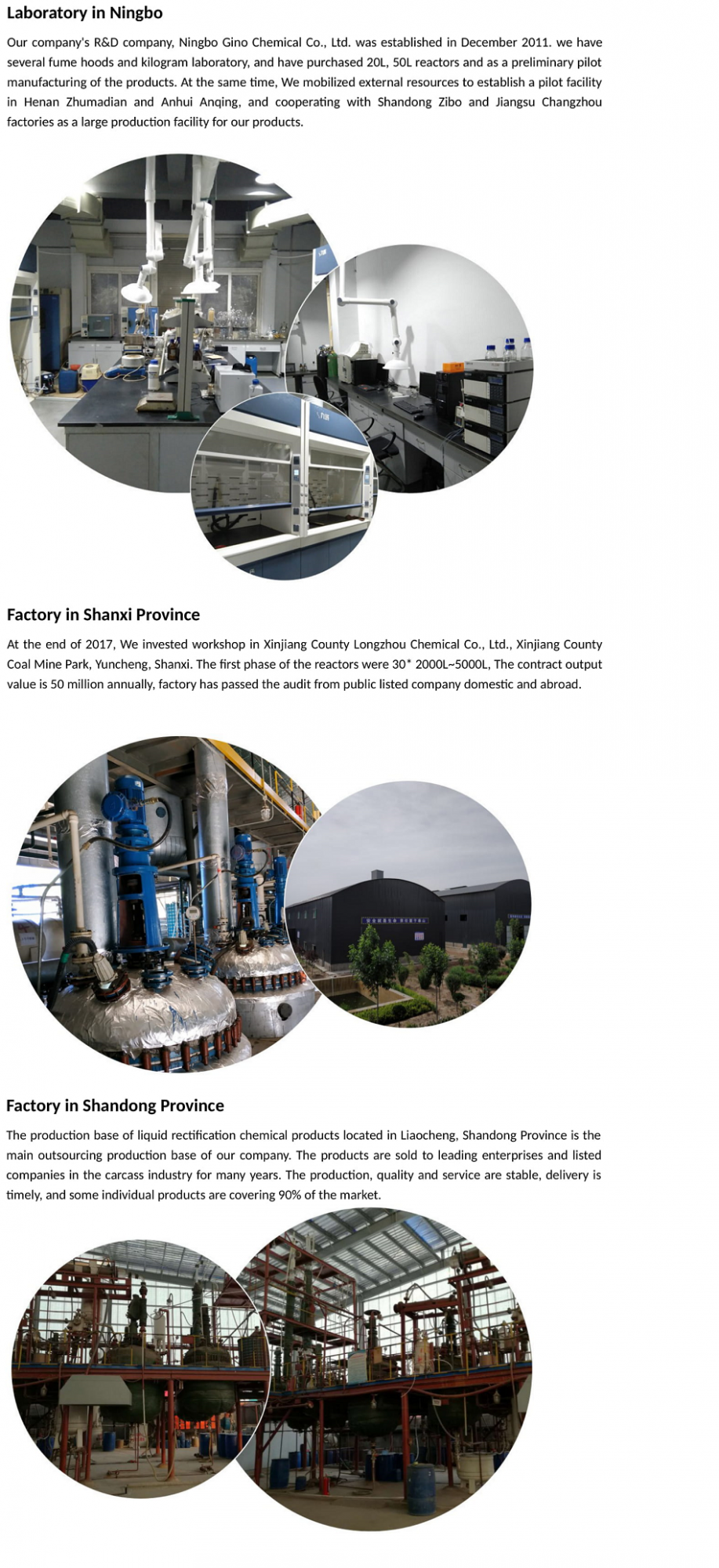 Chemical Name: O-tert-Butyl-L-serine methyl ester hydrochloride
CAS.NO: 17114-97-5
Molecular Formula: C8H18ClNO3
Molecular Weight: 211.68600
Synonyms:
H-Ser(tBu)-OMe·HCl
(S)-Methyl 2-amino-3-(tert-butoxy)propanoate hydrochloride
O-tert-Butyl-L-serine Methyl Ester Hydrochloride
methyl (2S)-2-amino-3-[(2-methylpropan-2-yl)oxy]propanoate,hydrochloride
H-Ser(Tbu)-Ome.Hcl
Physical and Chemical Properties:
Density: /
Boiling point: 240.2ºC at 760mmHg
Melting point: /
Flash point:80.3ºC
Refractive index:7.5 ° (C=1, DMF)
Specification:
Appearance: White powder
Purity:≥98%
Packing:25 kg/drum, can also be packaged according to customer requirements
Storage:Store at 0-5ºC.Keep the container tightly closed, put it in a tight dispenser, and store in a cool, dry place.
Application:Pharmaceutical intermediates.
We are supplier of O-tert-Butyl-L-serine methyl ester hydrochloride CAS:17114-97-5,We offer custom synthesis of various chemical compounds like H-Ser(Tbu)-Ome.Hcl CAS:17114-97-5 and custom manufacturing of H-Ser(Tbu)-Ome.Hcl, please feel free to contact us for your demand of H-Ser(Tbu)-Ome.Hcl,suppose you are looking for H-Ser(tBu)-OMe·HCl factory, producer or manufacturer.
With an international vision, rich management experience, professional R & D team and integrity and rigorous professionalism, we are committed to providing customers with the highest quality products and services.The company's production base is equipped with enamel reactors from 50L to 5000L, stainless steel ultra-low temperature reactors and conventional separation and drying equipment.We are the premier choice for all your chemical needs, we offer products with the tightest specifications in the industry to make your work easier.We offer a wide range of custom synthesis and production services for pharmaceutical intermediates, reference compounds and new reagents for pharmaceutical companies, pharmaceutical biotech companies, universities and research institutions.Since the establishment of the company, it has established good and stable cooperative relations with many domestic and foreign pharmaceutical companies.
Related Products:
2-brom-xanthen-9-on CAS:94994-62-4
|
5-Chloro-2,4-Difluoroaniline CAS:348-65-2
|
2-amino-3-bromo-6-metilpiridina CAS:126325-46-0