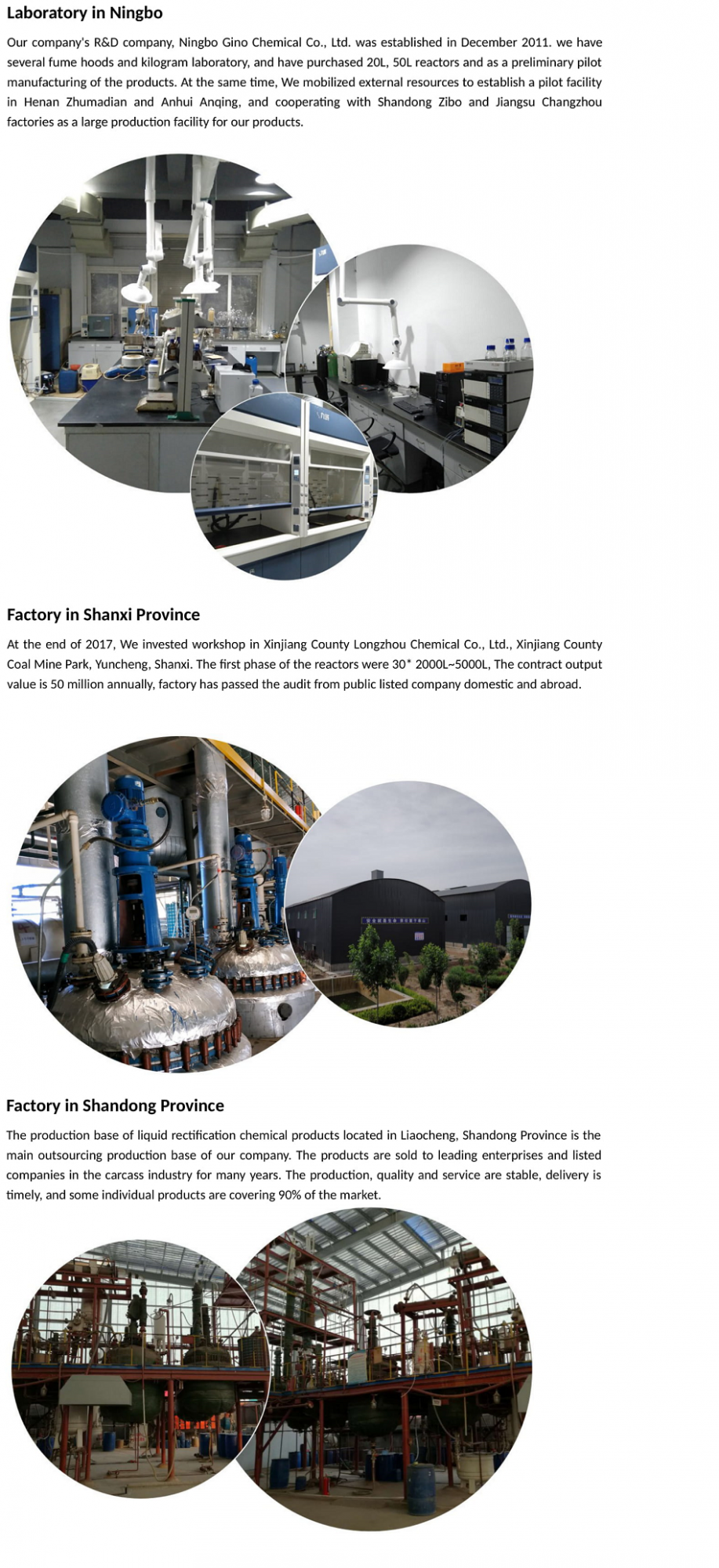 CAS No: 1732-10-1
Product Name: Dimethyl nonanedioate
Other Name:
Dimethyl nonanedioate
Nonanedioic Acid Dimethyl Ester
Azelaic Acid Dimethyl Ester
Nonanedioic acid, dimethyl ester
Dimethyl Azelate
Density: 1.0±0.1 g/cm3
Boiling Point: 276.0±0.0 °C at 760 mmHg
Melting Point: 18 °C
Molecular Formula: C11H20O4
Molecular Weight: 216.274
Flash Point: 117.4±16.9 °C
Exact Mass: 216.136154
PSA: 52.60000
LogP: 2.26
Vapour Pressure: 0.0±0.5 mmHg at 25°C
Index of Refraction: 1.434
Specification
Appearance: Colorless to light yellow crystalline powder
Assay: ≥99.0%
Water: ≤0.10%
Application
Dimethyl azelate is mainly used in organic synthesis or aviation fields, such as turbine engine lubricants, precision instrument oils, automotive engine oils, etc.
Dimethyl Azelate is used in analytical studies in determining particulate matter in air.
Package: 25kg/drum, can also be designed according to customer requirements.
Storage: Store in cool place. Keep container tightly closed in a dry and well-ventilated place.
We are supplier of Dimethyl nonanedioate CAS:1732-10-1,We offer custom synthesis of various chemical compounds like Dimethyl Azelate CAS:1732-10-1 and custom manufacturing of Azelaic Acid Dimethyl Ester, please feel free to contact us for your demand of Nonanedioic acid, dimethyl ester,suppose you are looking for Dimethyl nonanedioate factory, producer or manufacturer.
We are specialists in chiral chemistry using both chemocatalysis and biocatalysis technologies, but also have practical operating experience over a wide range of modern synthetic reactions.With an international vision, rich management experience, professional R & D team and integrity and rigorous professionalism, we are committed to providing customers with the highest quality products and services.Provide high quality, regulatory compliance products and services to partners and customers.We offer a wide range of custom synthesis and production services for pharmaceutical intermediates, reference compounds and new reagents for pharmaceutical companies, pharmaceutical biotech companies, universities and research institutions.It involves demanding processes including high pressure hydrogenation, oxygen free water environment, ultra low temperature environment and highly corrosive environment