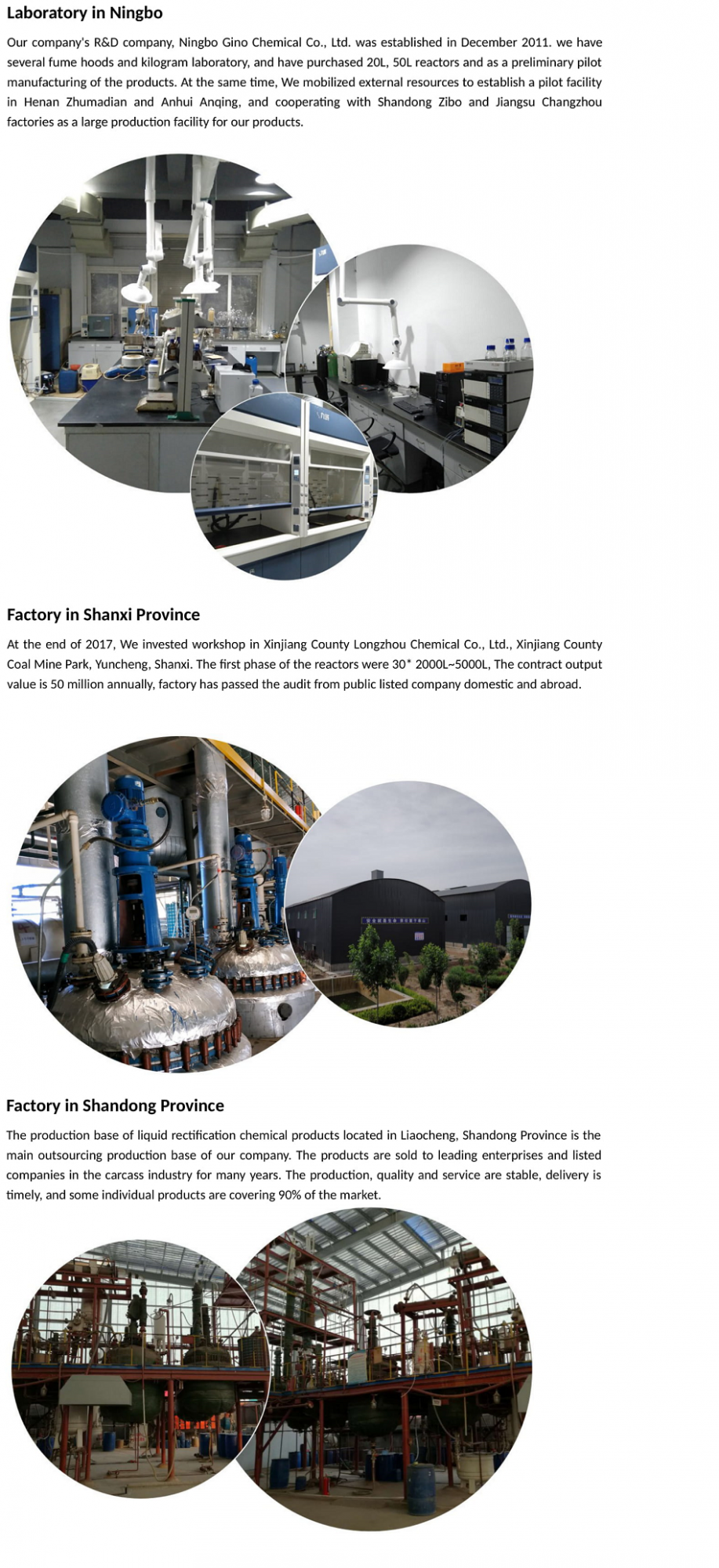 Chemical Name:dichloromethyl(triethoxy)silane
CAS.NO:19369-03-0
Synonyms:(Dichlormethyl)triethoxysilan; Silane,(dichloromethyl)triethoxy; Dichlormethyl-triaethoxysilan; DICHLOROMETHYLTRIETHOXYSILANE;
Molecular Formula:C7H16Cl2O3Si
Molecular Weight:247.19200
Physical and Chemical Properties:
Density:1.11;
Index of Refraction:1.436;
Specification:
Appearance:Colorless transparent liquid
Purity(GC):≥97.0%
Packing:200 kg/drum, can also be packaged according to customer requirements
Storage:Store in a cool, ventilated place
Application:Applicationd as a coupling agent to improve adhesion of organic resins to inorganic surfaces.
It can be used as an intermediate for other functional organosilanes.
We are supplier of dichloromethyl(triethoxy)silane CAS:19369-03-0,We offer custom synthesis of various chemical compounds like DICHLOROMETHYLTRIETHOXYSILANE CAS:19369-03-0 and custom manufacturing of DICHLOROMETHYLTRIETHOXYSILANE, please feel free to contact us for your demand of Silane,(dichloromethyl)triethoxy,suppose you are looking for Silane,(dichloromethyl)triethoxy factory, produer or manufacturer.
We have leading technology and rich synthesis experience, and our professional R&D team is currently in the leading position in China.Our team is proficient in new route design and route optimization. With the skillful skills to solve problems and the high success rate of the project, we have the ability to provide our customers with the following high quality chemical custom synthesis services.We provide one-stop services for the development, development and production of various organic chemicals as well as special compounds and pharmaceutical intermediates.By following our guiding principles of Samples, Quotes, Literature, and Innovation, we are able to make continual process improvements for customers.We are supplier of ingredients used in a large variety of applications. We have extensive product offerings, technical services and support, and a qualified sales team ready to deliver smart solutions for your specific needs.