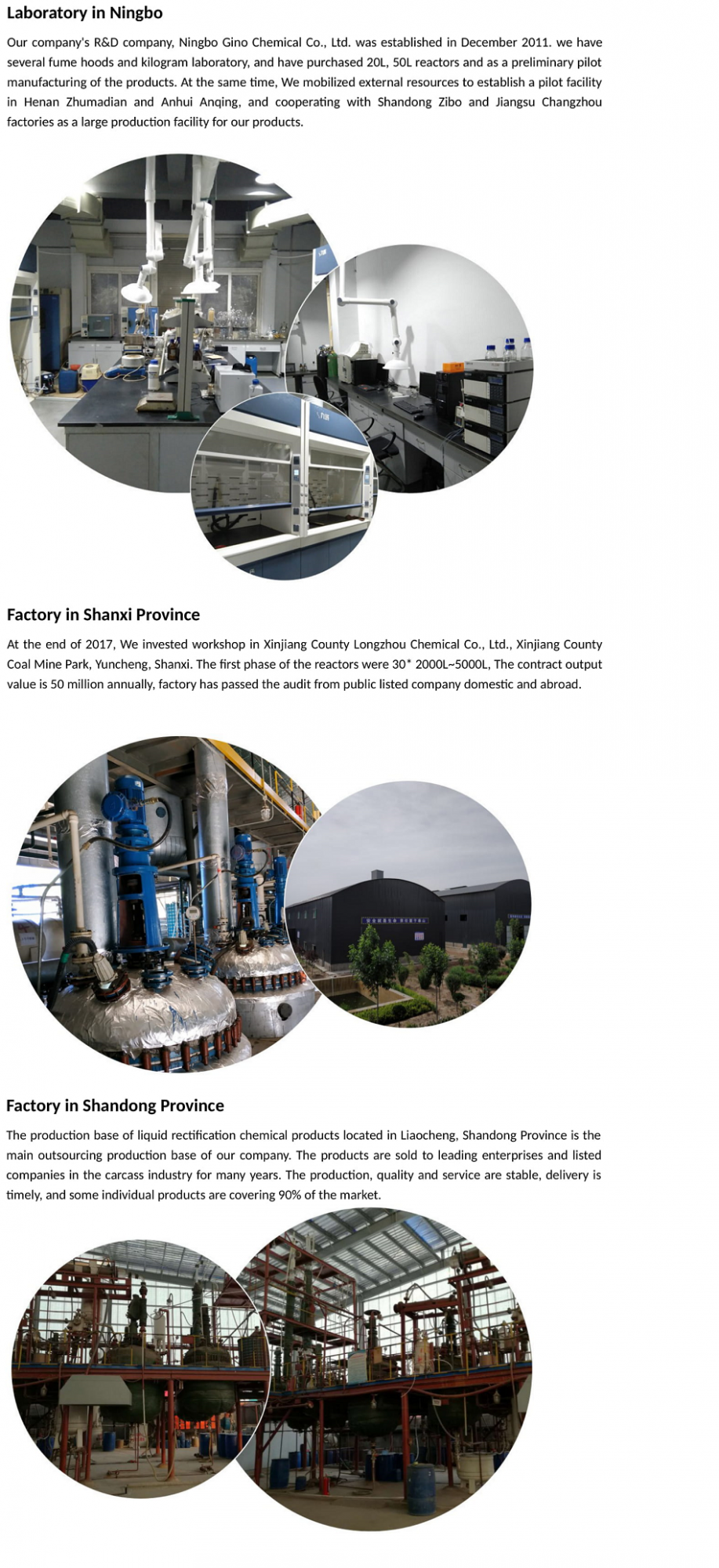 Chemical Name:N-BOC-4,4-difluoro-L-proline
CAS.NO:203866-15-3
Synonyms:N-t-BOC-4,4-Difluoro-L-Proline
(S)-1-(tert-Butoxycarbonyl)-4,4-difluoropyrrolidine-2-carboxylic acid
(2S)-4,4-difluoro-1-[(2-methylpropan-2-yl)oxycarbonyl]pyrrolidine-2-carboxylic acid
4,4-Difluoro-1-{[(2-methyl-2-propanyl)oxy]carbonyl}-L-proline
1-(tert-Butoxycarbonyl)-4,4-difluoro-L-proline
N-(tert-Butoxycarbonyl)-4,4-difluoro-L-proline
Molecular Formula:C10H15F2NO4
Molecular Weight:251.22700
Physical and Chemical Properties:
Density:1.31
Melting point:120-124ºC
Boiling point:340ºC
Index of Refraction:1.474
Specification:
Appearance:White solid
Assay:≥97.0%
Melting point:126-128ºC
Moisture:≤0.5%
Packing:25 kg/drum, can also be packaged according to customer requirements
Storage:Store in a cool, ventilated place
Application:N-Boc-4,4-difluoro-L-proline is a reagent used in the preparation of structure-activity relationship and pharmacokinetics of pyrrolotriazines as pan-Aurora kinase inhibitors and anti tumor agents.
We are supplier of N-BOC-4,4-difluoro-L-proline CAS:203866-15-3,We offer custom synthesis of various chemical compounds like Molecular Formula:C10H15F2NO4 CAS:203866-15-3 and custom manufacturing of N-(tert-Butoxycarbonyl)-4,4-difluoro-L-proline, please feel free to contact us for your demand of (S)-1-(tert-Butoxycarbonyl)-4,4-difluoropyrrolidine-2-carboxylic acid,suppose you are looking for N-t-BOC-4,4-Difluoro-L-Proline factory, produer or manufacturer.
The company team has 20 years of R & D, production and management experience and philosophy, and domestic and foreign market experience, and strive to create a high-efficiency, high-quality integrated chemical service platform to better serve domestic and foreign customers.We are supplier of ingredients used in a large variety of applications. We have extensive product offerings, technical services and support, and a qualified sales team ready to deliver smart solutions for your specific needs.Everyday our chemists and engineers are working with corporations, universities and forward-thinking organizations to pioneer new technologies and innovative approaches through advanced materials.The company has perfect analytical equipment and strict product testing methods to ensure continuous improvement of product quality and continuous optimization of product structure.Our team is proficient in new route design and route optimization. With the skillful skills to solve problems and the high success rate of the project, we have the ability to provide our customers with the following high quality chemical custom synthesis services.