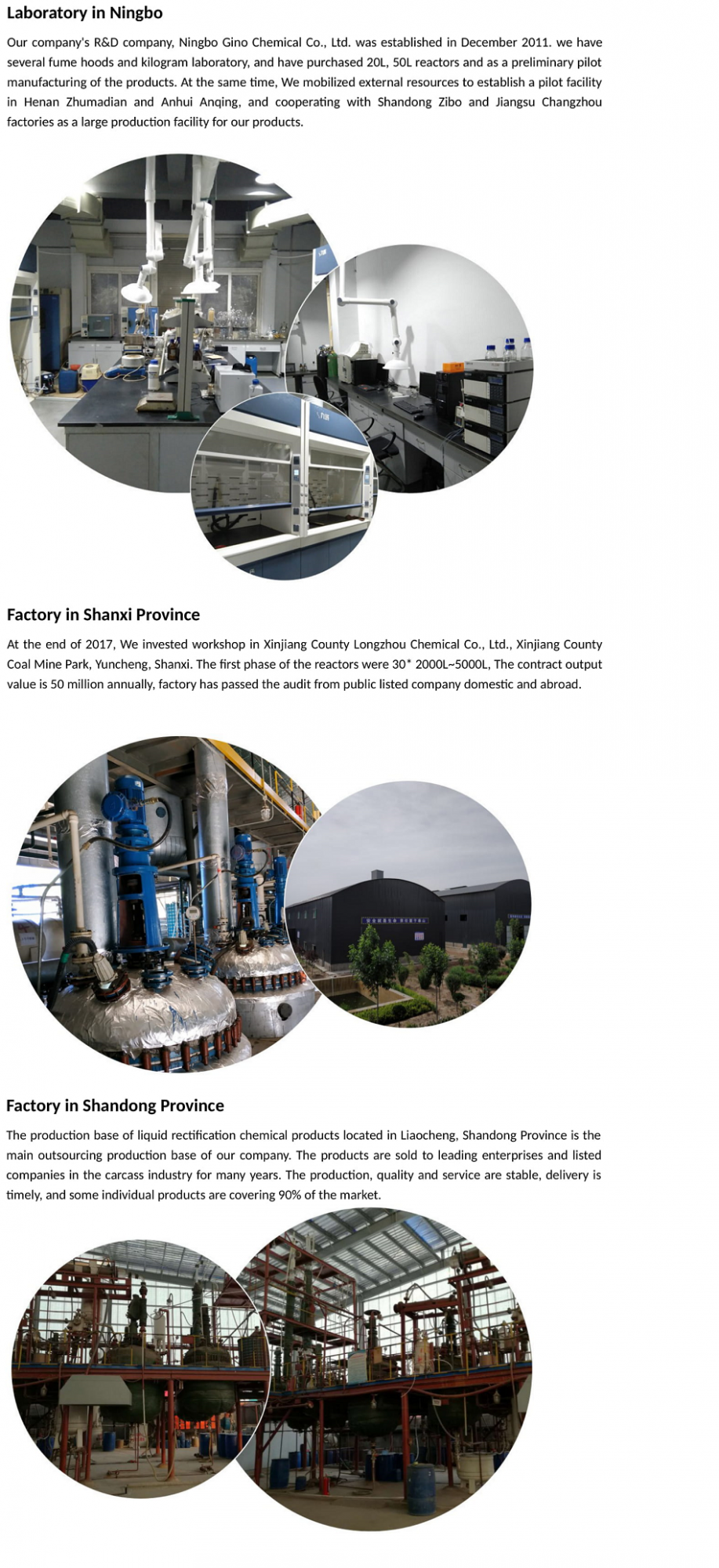 Chemical Name:3-Glycidoxypropyltrimethoxysilane
CAS.NO:2530-83-8
Synonyms:gamma-Glycidoxypropyltrimethoxysilane; 3-(2,3-Epoxypropoxypropyl)trimethoxysilane;
Molecular Formula:C9H20O5Si
Molecular Weight:236.33800

Physical and Chemical Properties:
Density:1.070;
Melting point:-50oC;
Boiling point:120oC;
Flash point:110oC;
Index of Refraction:1.429;

Specification:
Appearance:Colorless transparent liquid
Purity(GC):≥98.0%

Packing:200 kg/drum, can also be packaged according to customer requirements
Storage:Store in a cool, ventilated place
Application:It may improve dry and wet strength in cured composites reinforced with glass fiber rovings.
It may enhance wet electrical properties of epoxy-based encapsulate and packaging materials.
It may eliminate the need for a separate primer in polysulfide and urethane sealants.
It may improve adhesion in waterborne acrylic sealants and in urethane and epoxy coatings.


We are supplier of 3-Glycidoxypropyltrimethoxysilane CAS:2530-83-8,We offer custom synthesis of various chemical compounds like 3-(2,3-Epoxypropoxypropyl)trimethoxysilane CAS:2530-83-8 and custom manufacturing of 3-Glycidoxypropyltrimethoxysilane, please feel free to contact us for your demand of gamma-Glycidoxypropyltrimethoxysilane,suppose you are looking for 3-(2,3-Epoxypropoxypropyl)trimethoxysilane factory, produer or manufacturer.
Our specialty chemicals are essential to technologies for consumer safety, environmental sustainability, advanced product performance and industrial process efficiency.We place the highest value on the enduring nature of our customer relationships, the quality of our products and services and the continuity and integrity of our people.By following our guiding principles of Samples, Quotes, Literature, and Innovation, we are able to make continual process improvements for customers.Our company is a manufacturer, factory, supplier, welcome domestic and foreign customers to come to consult.Multiple grades of products, including USP, NF, JP, EP, ACS, FCC, Micro, Food, Reagent, HPCL, LC/MS, Photres, Cosmetic....