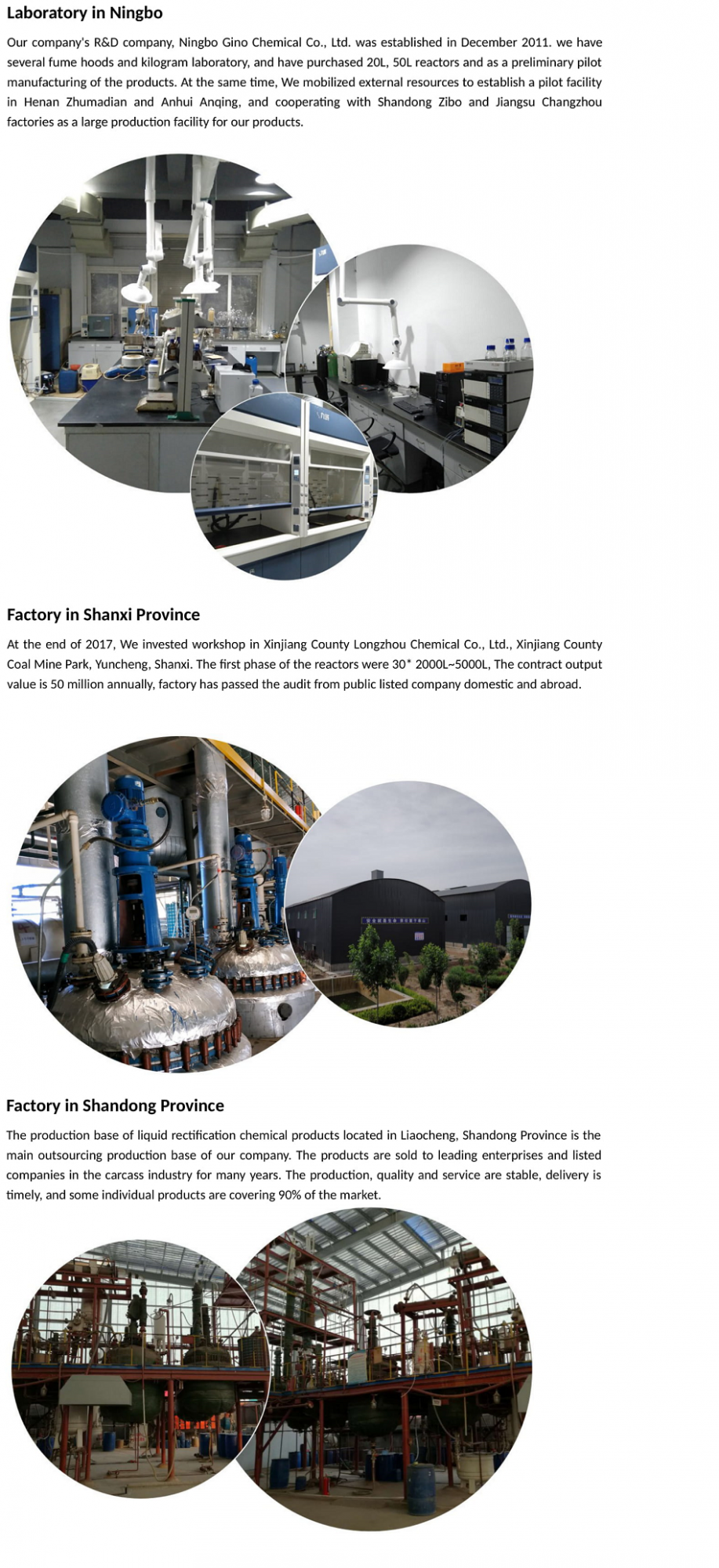 Chemical Name:Vinyltrimethoxysilane
CAS.NO:2768-02-7
Synonyms:Ethenyltrimethoxysilane; (Trimethoxysilyl)ethene; Trimethoxyvinylsilane
Molecular Formula:C5H12O3Si
Molecular Weight:148.23200
Physical and Chemical Properties:
Density:0.971;
Boiling point:123oC;
Flash point:28oC;
Index of Refraction:1.392;
Specification:
Appearance:Colorless transparent liquid
Purity(GC):≥99.0%
Packing:190 kg/drum, can also be packaged according to customer requirements
Storage:Store in a cool, ventilated place
Application:It is suitable for the preparation of moisture-curing polymers,e.g. polyethylene. Silane crosslinked polyethylene is widely used as cable isolation, and sheathing mainly in low voltage applications as well as for hot water/sanitary pipes and underfloor heating.
It is used as a co-monomer for the preparation of different polymers such as polyethylene or acrylics. Those polymers show an improved adhesion to inorganic surfaces and they can also be crosslinked with moisture.
It is used as an efficient adhesion promoter for vaious mineral-filled polymers, improving mechanical and electrical properties especially after exposure to moisture.
It is used to improve the compatibility of fillers with polymers, leading to a better dispersibility, reduced melt viscosity and easier processing of filled plastics.
We are supplier of Vinyltrimethoxysilane CAS:2768-02-7,We offer custom synthesis of various chemical compounds like Trimethoxyvinylsilane CAS:2768-02-7 and custom manufacturing of Ethenyltrimethoxysilane, please feel free to contact us for your demand of Trimethoxyvinylsilane,suppose you are looking for (Trimethoxysilyl)ethene factory, produer or manufacturer.
With an international vision, rich management experience, professional R & D team and integrity and rigorous professionalism, we are committed to providing customers with the highest quality products and services.Provide high quality, regulatory compliance products and services to partners and customers.We offer a wide range of custom synthesis and production services for pharmaceutical intermediates, reference compounds and new reagents for pharmaceutical companies, pharmaceutical biotech companies, universities and research institutions.It involves demanding processes including high pressure hydrogenation, oxygen free water environment, ultra low temperature environment and highly corrosive environmentRepackaging capabilities to fit customer specific requirements.