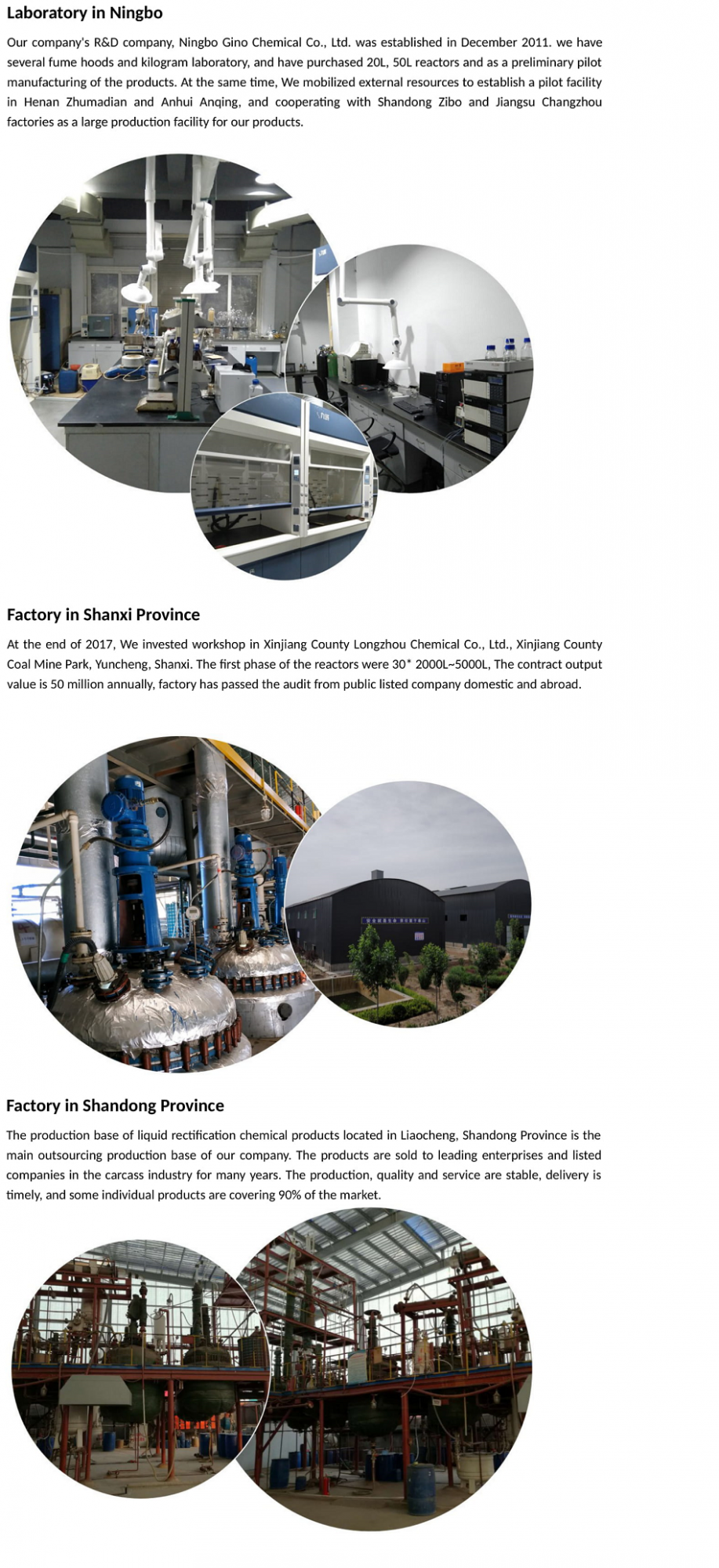 CAS No: 31027-31-3
Product Name: 1-isocyanato-4-propan-2-yl benzene
Other Name:
1-isocyanato-4-propan-2-yl benzene
4-Isopropylphenylisocyanate
1-Isocyanato-4-isopropylbenzene
p-Isopropylphenyl isocyanate
N-(4-isopropylphenyl)isocyanate
4-(2-propyl)phenyl isocyanate
1-isocyanato-4-(propan-2-yl)benzene
4-(methylethyl)benzenisocyanate
Density: 1.0±0.1 g/cm3
Boiling Point: 216.1±19.0 °C at 760 mmHg
Molecular Formula: C10H11NO
Molecular Weight: 161.200
Flash Point: 75.2±24.1 °C
Exact Mass: 161.084061
PSA: 29.43000
LogP: 3.92
Vapour Pressure: 0.1±0.4 mmHg at 25°C
Index of Refraction: 1.513
Water Solubility: decomposes
Specification
Appearance: Colorless to pale brown liquid
Assay: ≥99.0%
Loss on drying: ≤0.5%
Application
Intermediates of Isoproturon CAS: 34123-59-6.
Be used as pesticide intermediate, mainly used to synthesize herbicide Isoproturon.
Package: 25kg/drum, can also be designed according to customer requirements.
Storage: Store in cool place. Keep container tightly closed in a dry and well-ventilated place.
We are supplier of 1-isocyanato-4-propan-2-yl benzene CAS:31027-31-3,We offer custom synthesis of various chemical compounds like 4-(methylethyl)benzenisocyanate CAS:31027-31-3 and custom manufacturing of N-(4-isopropylphenyl)isocyanate, please feel free to contact us for your demand of 4-Isopropylphenylisocyanate,suppose you are looking for N-(4-isopropylphenyl)isocyanate factory, producer or manufacturer.
The company has perfect analytical equipment and strict product testing methods to ensure continuous improvement of product quality and continuous optimization of product structure.Provide high quality, regulatory compliance products and services to partners and customers.The production base is mainly located in Liaocheng City, Shandong Province, and Yuncheng City, Shanxi Province. It can complete the pilot test and enlarge the production work of various types of reactionsWe are the premier choice for all your chemical needs, we offer products with the tightest specifications in the industry to make your work easier.Our company is able to achieve rapid response in the product development, pilot-amplification process, and quickly transform technology into production.
Related Products:
2,4-Difluorobenzoic acid CAS:1583-58-0
|
(4-bromophenyl)-triphenylsilane CAS:18737-40-1
|
27329-70-0