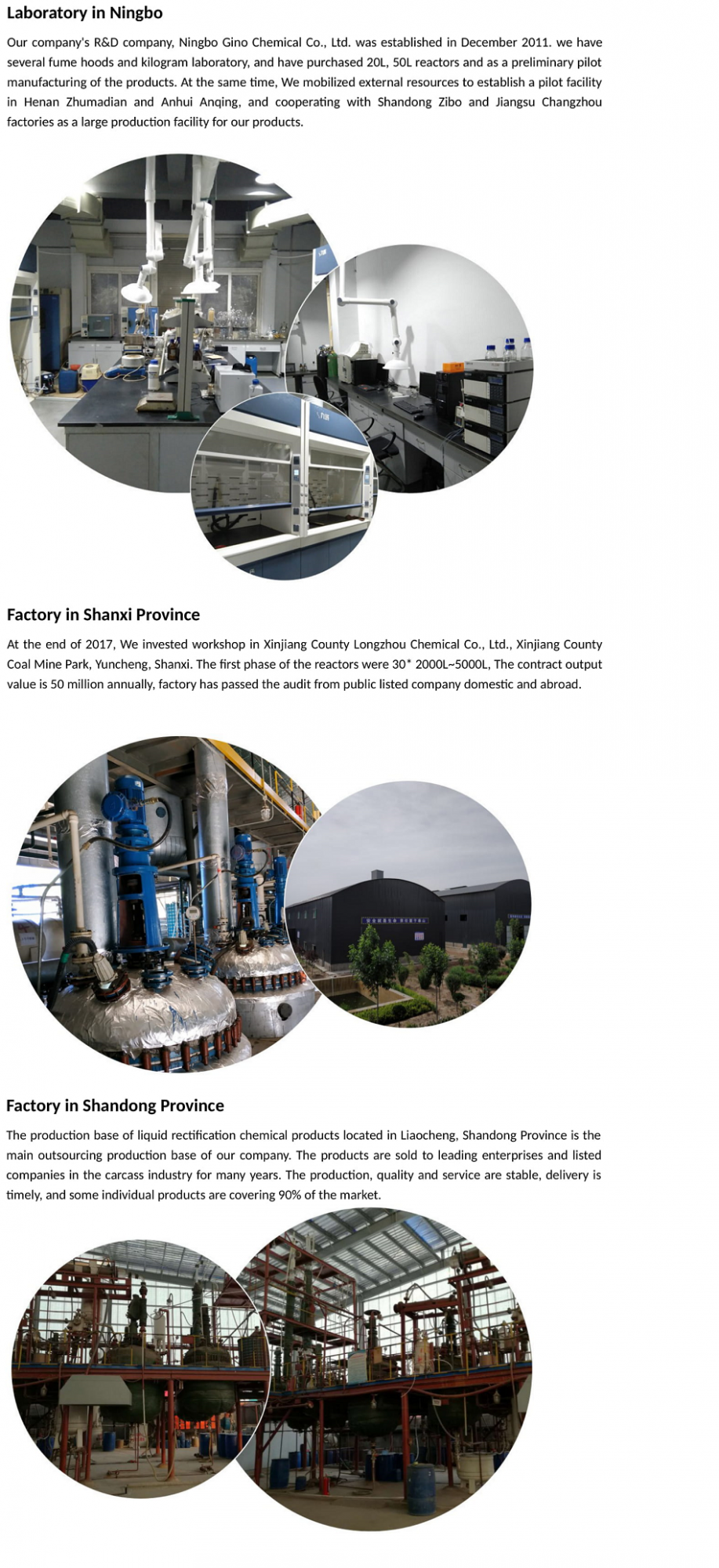 CAS No: 3188-13-4
Product Name: chloromethoxyethane
Other Name:
chloromethoxyethane
Ethoxychloromethane
Density: 1.0±0.1 g/cm3
Boiling Point: 83.0±0.0 °C at 760 mmHg
Melting Point: -98ºC
Molecular Formula: C3H7ClO
Molecular Weight: 94.540
Flash Point: 19.4±0.0 °C
Exact Mass: 94.018539
PSA: 9.23000
LogP: 0.68
Vapour Pressure: 85.6±0.1 mmHg at 25°C
Index of Refraction: 1.387
Specification
Appearance: Colorless transparent liquid
Assay: ≥98.0%
Water: ≤0.5%
Application
Intermediates of Acetochlor CAS: 34256-82-1.
Be used as pesticide intermediate, used to synthesize herbicide Acetochlor.
Chloromethyl Ethyl Ether is used in the synthesis of HIV-1 reverse transcriptase inhibitiors derived from TNK-651.
Package: 25kg/drum, can also be designed according to customer requirements.
Storage: Store in cool place. Keep container tightly closed in a dry and well-ventilated place.
We are supplier of chloromethoxyethane CAS:3188-13-4,We offer custom synthesis of various chemical compounds like Ethoxychloromethane CAS:3188-13-4 and custom manufacturing of chloromethoxyethane, please feel free to contact us for your demand of Ethoxychloromethane,suppose you are looking for Ethoxychloromethane factory, producer or manufacturer.
We a fine chemical company specialising in the manufacture of products for pharmaceutical and health care, flavour/fragrance, personal care, and other specialised chemical and industrial applications.Our company has a 2000 square meter R&D center. The company's production base is mainly located in Liaocheng City, Shandong Province, Yuncheng City, Shanxi Province.In addition to our core competence in the standard unit operations of organic chemical synthesis, we offer specialised reaction technology, including innovative organometallic synthesis, catalytic transfer hydrogenation and the various operations required for synthesis of chiral compounds.Our company is a manufacturer, factory, supplier, welcome domestic and foreign customers to come to consult.With an international vision, rich management experience, professional R & D team and integrity and rigorous professionalism, we are committed to providing customers with the highest quality products and services.
Related Products:
Pivalic acid CAS:75-98-9
|
3-triethoxysilylpropyl 2-methylprop-2-enoate CAS:21142-29-0
|
2,5-Dichloro-N-(2-(isopropylsulfonyl)phenyl)pyrimidin-4-amine