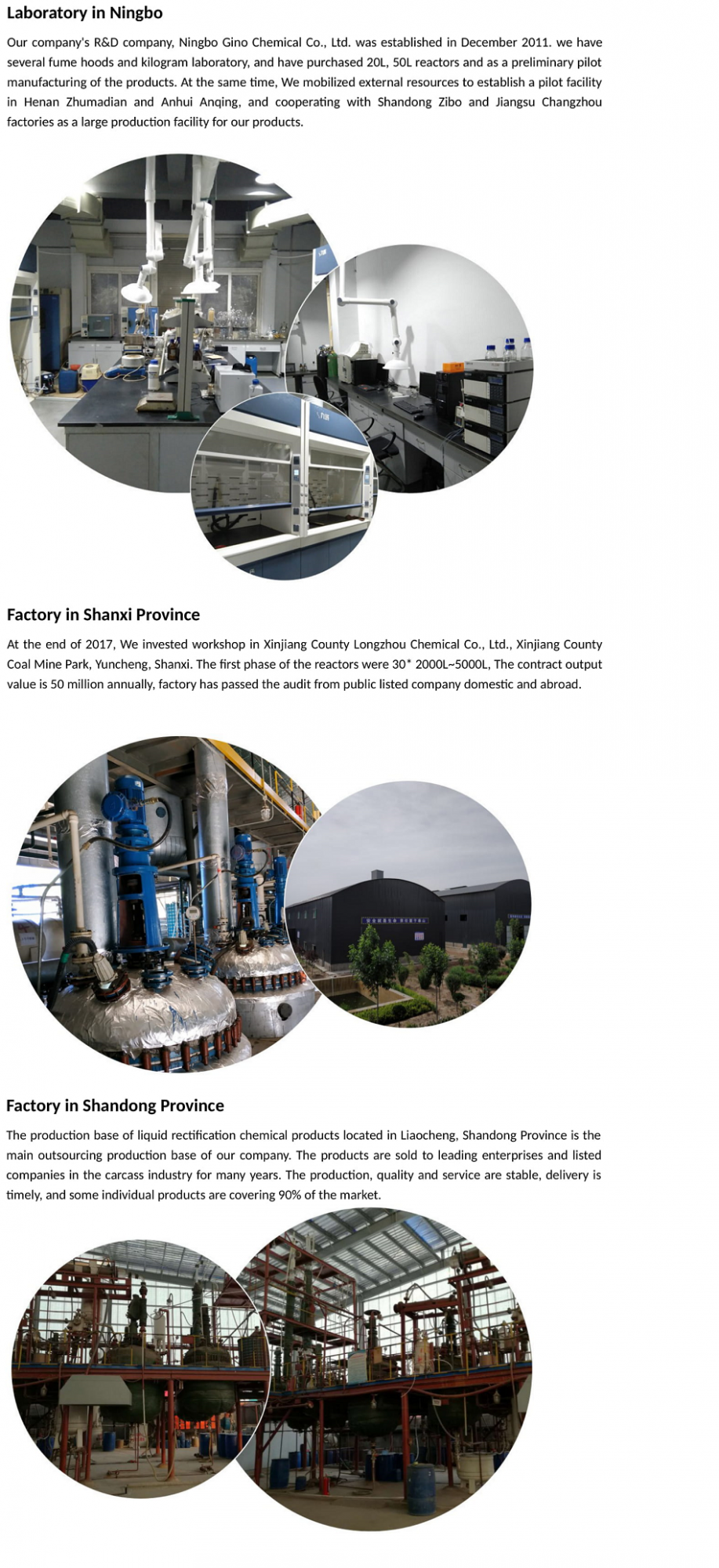 Chemical Name: Dimethyl L-cystinate dihydrochloride
CAS.NO:32854-09-4
Molecular Formula:C8H18Cl2N2O4S2
Molecular Weight: 341.27600
Synonyms:
L-CYSTINE DIETHYL DIHYDROCHLORIDE
L-cystine-dimethylester dihydrochloride
bis(glycine)-L-cystine dimethyl ether hydrochloride
DIMETHYL CYSTINATE 2HCL
(H-L-Cys-OMe)2
DiMethyl L-Cystine dihydrochloride
L-Cystine-dimethyl Ester Dihydrochloride
(2R,2'R)-Dimethyl 3,3'-disulfanediylbis(2-aminopropanoate) dihydrochloride
L-Cysteinedimethylester hydrochloride
L-cystine dimethyl ester hydrochloride
cystine-di-OMe dihydrochloride
(H-Cys-OMe)2 . 2 HCl,(Disulfide bond)
L-Cystine Dimethyl Ester 2HCl
L-cysteine dimethyl ester dihydrochloride
L-Cystine dimethyl ester dihydrochloride
(H-Cys-OMe)2.2HCl
Physical and Chemical Properties:
Density: /
Boiling point: 375.5ºC at 760 mmHg
Melting point: 182-183 ° C (dec.) (Lit.)
Flash point: 180.9ºC
Refractive index: /
Specification:
Appearance: white crystalline powder
Purity:≥98%
Residue on ignition:≤0.1%
Loss on drying:≤0.2%
Packing:25 kg/drum, can also be packaged according to customer requirements
Storage: Keep the container tightly closed, put it in a tight dispenser, and store in a cool, dry place.
Application:1. Medicine is to promote the body's cells on the oxidation and reduction function, increase the white blood cells and to prevent pathogenic bacteria growth, and so on.Mainly used for all kinds of alopecia.Also used in acute infectious diseases such as dysentery, typhoid fever, flu, asthma, neuralgia, eczema, as well as a variety of poisoning disease, etc., and maintain the function of protein conformation.Also used as a food flavoring
2. Be feed nutrition enhancer, be helpful for animal growth, increase the weight and liver and kidney function, improve the quality of fur.
3. Can make cosmetic additives, can promote wound healing and prevent skin allergy and treatment effect such as eczema.
We are supplier of Dimethyl L-cystinate dihydrochloride CAS:32854-09-4,We offer custom synthesis of various chemical compounds like (H-Cys-OMe)2.2HCl CAS:32854-09-4 and custom manufacturing of L-Cystine dimethyl ester dihydrochloride, please feel free to contact us for your demand of L-cystine dimethyl ester hydrochloride,suppose you are looking for (2R,2R)-Dimethyl 3,3-disulfanediylbis(2-aminopropanoate) dihydrochloride factory, producer or manufacturer.
We not only effectively utilize the strong technical strength of our R&D department, but also establish long-term cooperative relationships with many well-known domestic enterprises and research institutions, and form a leading R&D and production team in China.Our company has won the trust of customers at home and abroad with competitive price, high quality products, quick response, high quality sales service, steady and honest style, and the concept of providing one-stop service for customers. and support.Professional project management talents, perfect project management system; customized production tailored to help customers reduce capital and time costs.Our team is proficient in new route design and route optimization. With the skillful skills to solve problems and the high success rate of the project, we have the ability to provide our customers with the following high quality chemical custom synthesis services.Dozens of reaction types such as chiral synthesis and resolution, oxidation, reduction, condensation, nitrosation, bromination.
Related Products:
Ethyl 2-Sulfamoylbenzoate CAS:59777-72-9
|
1-isotiocianato-4- (trifluorometoxi) benceno CAS:64285-95-6
|
Ácido 2- (trifluorometil) benzoico CAS:433-97-6