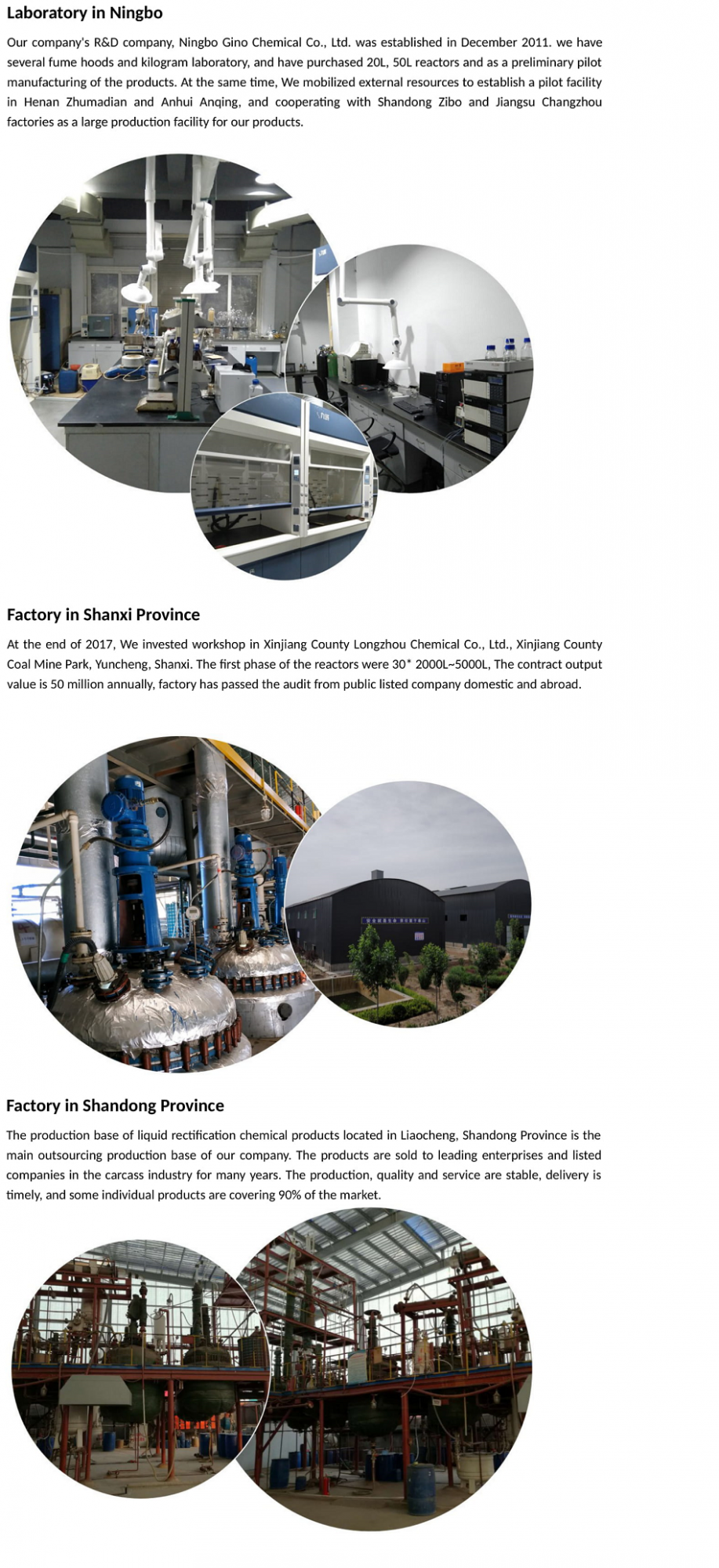 Chemical Name: 1-((4-Aminobenzenemethane)sulfonyl)pyrrolidine
CAS.NO: 334981-10-1
Synonyms:4-(pyrrolidin-1-ylsulfonylmethyl)aniline
1-[(4-Aminobenzyl)sulfonyl]pyrrolidine
4-[(1-Pyrrolidinylsulfonyl)methyl]aniline
Molecular Formula: C11H16N2O2S
Molecular Weight: 240.32200
Physical and Chemical Properties:
Density: 1.31 g/cm3
Boiling point:434.2ºC at 760 mmHg
Melting point: 170-176ºC
Flash point: 216.4±29.3 °C
Refractive index: 1.618
Specification:
Appearance: Pale yellow solid
Purity: 98%
Packing:
25kg 1 cardboard drum or according to customer specified requirements
Storage:Store in cool place. Keep container tightly closed in a dry and well-ventilated place.
Application:Intermediates of Almotriptan malate CAS:181183-52-8.
We are supplier of 1-((4-Aminobenzenemethane)sulfonyl)pyrrolidine CAS:334981-10-1,We offer custom synthesis of various chemical compounds like 4-[(1-Pyrrolidinylsulfonyl)methyl]aniline CAS:334981-10-1 and custom manufacturing of 4-(pyrrolidin-1-ylsulfonylmethyl)aniline, please feel free to contact us for your demand of 1-[(4-Aminobenzyl)sulfonyl]pyrrolidine,suppose you are looking for 4-[(1-Pyrrolidinylsulfonyl)methyl]aniline factory, producer or manufacturer.
Strict quality control platform for strict quality identification of synthetic products.We offer a wide range of pharmaceutical intermediates, reference compounds for pharmaceutical companies, pharmaceutical biotech companies, universities and research institutions. Custom synthesis and production services for new reagents, etc.Our company can complete the pilot test and enlargement production of various types of reactions.In the complete production service chain with gram-kg-ton class, it can realize rapid response in the product development- pilot-amplification process and quickly transform technology into production.Multiple grades of products, including USP, NF, JP, EP, ACS, FCC, Micro, Food, Reagent, HPCL, LC/MS, Photres, Cosmetic....