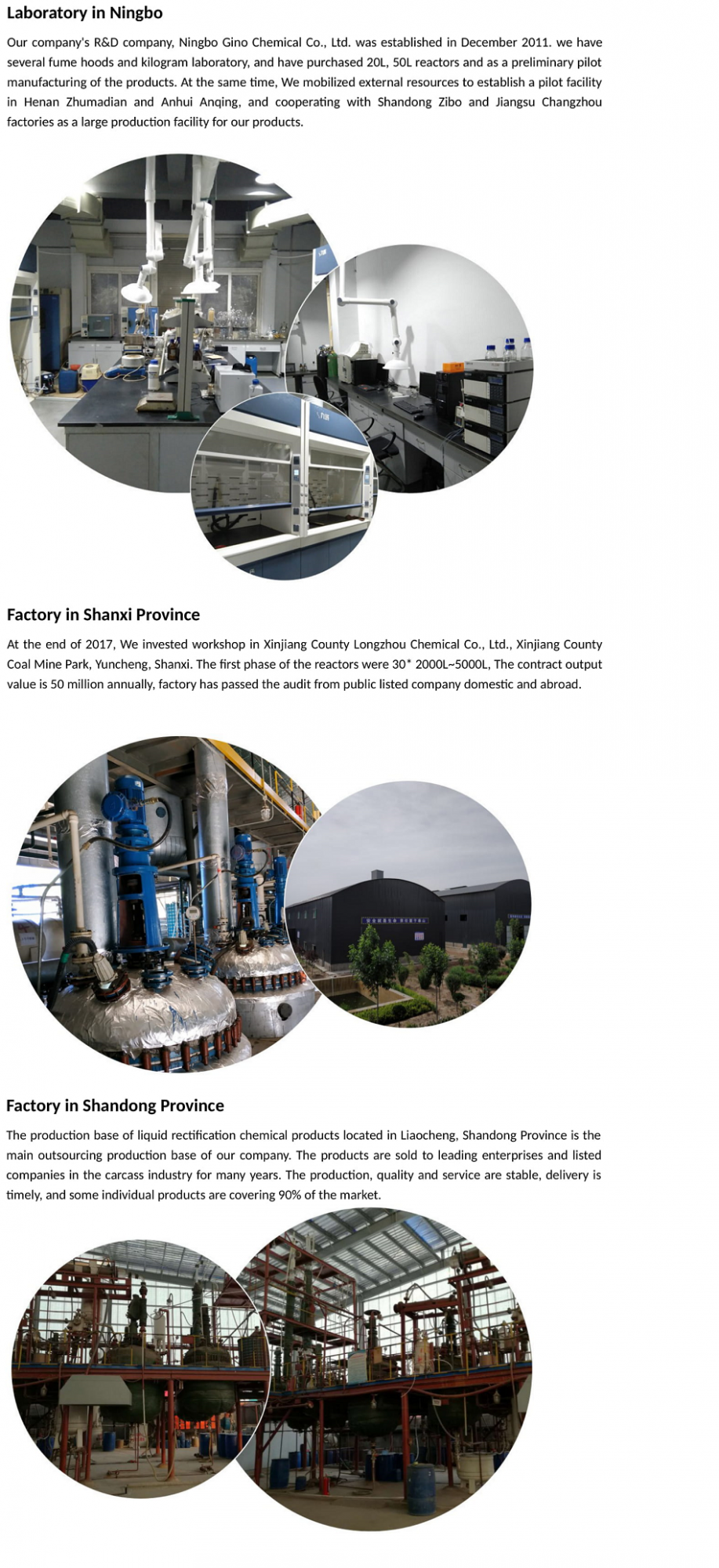 Chemical Name: 2-chloro-5-(trifluoromethyl)benzene-1,3-diamine
CAS.NO:34207-44-8
Synonyms:4-Chloro-3,5-diaminotrifluoromethylbenzene;
2-Chloro-5-trifluoromethyl-benzene-1,3-diamine;
2-chloro-1,3-diamine-5-trifluoromethylbenzene;
2-chloro-5-trifluoromethyl-m-phenylene-diamine;
4-chloro-3,5-diaminobenzotrifluoride;
Molecular Formula:
C7H6ClF3N2
Molecular Weight:210.58400
Physical and Chemical Properties:
Density:1.51 g/cm3
Melting point:91ºC
Boiling point:270ºC at 760mmHg
Flash point:117.1ºC
Index of Refraction:1.553
Specification:
Appearance:Solid
Purity:≥98.0%
Packing: 25kgs/Drum
Storage:Stable at room temperature in closed containers under normal storage and handling conditions.
Application: Applicationd For pharmaceutical intermediates
We are supplier of 2-chloro-5-(trifluoromethyl)benzene-1,3-diamine CAS:34207-44-8,We offer custom synthesis of various chemical compounds like 4-chloro-3,5-diaminobenzotrifluoride CAS:34207-44-8 and custom manufacturing of 2-chloro-5-(trifluoromethyl)benzene-1,3-diamine, please feel free to contact us for your demand of 4-chloro-3,5-diaminobenzotrifluoride,suppose you are looking for 4-Chloro-3,5-diaminotrifluoromethylbenzene factory, produer or manufacturer.
We are a market leader in the development and manufacturing of high performance specialty chemicals. We foster an ambitious culture that focuses on open innovation for new chemical products and business growth.We a fine chemical company specialising in the manufacture of products for pharmaceutical and health care, flavour/fragrance, personal care, and other specialised chemical and industrial applications.We are supplier of ingredients used in a large variety of applications. We have extensive product offerings, technical services and support, and a qualified sales team ready to deliver smart solutions for your specific needs.The products are exported to Europe, America, Middle East, India, Southeast Asia and other countries and regions, and have been recognized and highly praised by the market and customers.We place the highest value on the enduring nature of our customer relationships, the quality of our products and services and the continuity and integrity of our people.