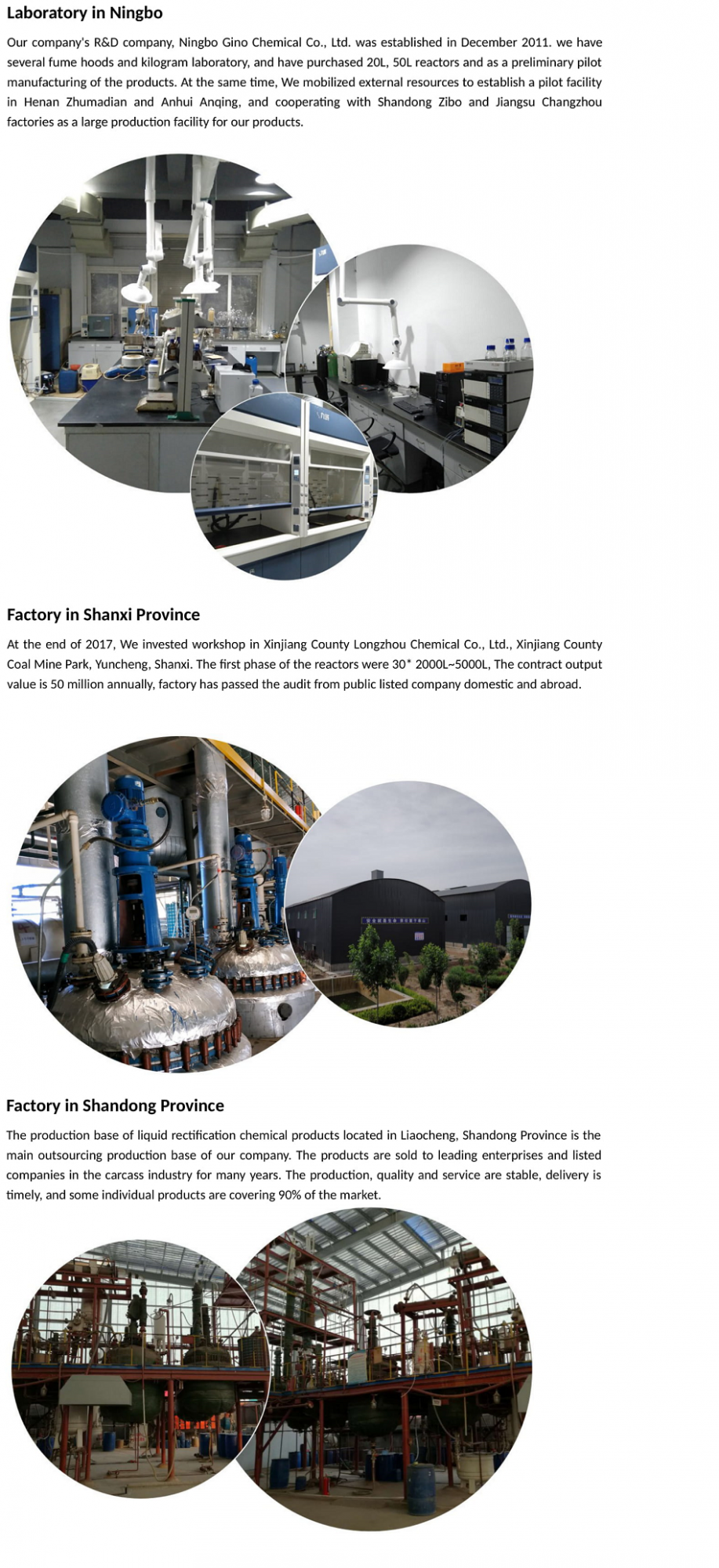 CAS No: 3587-58-4
Product Name: 2-(chloromethoxy)propane
Other Name:
2-(chloromethoxy)propane
Chloromethyliso-propyl ether
Chlormethyl-isopropyl-aether
isopropoxymethyl chloride
2-chloromethoxy-propane
Density: 1.0±0.1 g/cm3
Boiling Point: 86.5±13.0 °C at 760 mmHg
Molecular Formula: C4H9ClO
Molecular Weight: 108.567
Flash Point: 21.4±15.2 °C
Exact Mass: 108.034195
PSA: 9.23000
LogP: 1.03
Vapour Pressure: 74.4±0.2 mmHg at 25°C
Index of Refraction: 1.397
Specification
Appearance: Colorless liquid
Assay: ≥99.0%
Loss on drying: ≤0.5%
Application
Intermediates of Propisochlor CAS: 86763-47-5.
Be used as pesticide intermediate, mainly used to synthesize herbicide Propisochlor.
Package: 25kg/drum, can also be designed according to customer requirements.
Storage: Store in cool place. Keep container tightly closed in a dry and well-ventilated place.
We are supplier of 2-(chloromethoxy)propane CAS:3587-58-4,We offer custom synthesis of various chemical compounds like 2-chloromethoxy-propane CAS:3587-58-4 and custom manufacturing of Chlormethyl-isopropyl-aether, please feel free to contact us for your demand of 2-chloromethoxy-propane,suppose you are looking for 2-(chloromethoxy)propane factory, producer or manufacturer.
Our manufacturing range includes products for diverse industrial applications, and features a range of alkylamines, pharmaceutical intermediates, flavour & fragrance and other personal care products, and other specialties.Provide a variety of organic chemicals as well as special compounds, pharmaceutical intermediates synthesis services to meet customer customization needs.Our company is engaged in the production and custom synthesis of intermediates such as APIs and special chemicals. Relying on our own strong R&D capabilities, we accept custom synthesis of advanced pharmaceutical intermediates, as well as custom synthesis of other types of advanced chemicals, with mature R&D systems and production capacities from gram to tonnage.Our team is proficient in new route design and route optimization. With the skillful skills to solve problems and the high success rate of the project, we have the ability to provide our customers with the following high quality chemical custom synthesis services.Our company can complete the pilot test and enlargement production of various types of reactions.
Related Products:
spiro[1-azabicyclo[2.2.2]octane-3,2'-oxirane],hydrochloride
|
N- (4-bifenil) - (9,9-dimetilfluoren-2-il) amina CAS:897671-69-1
|
4-fluoroaniline