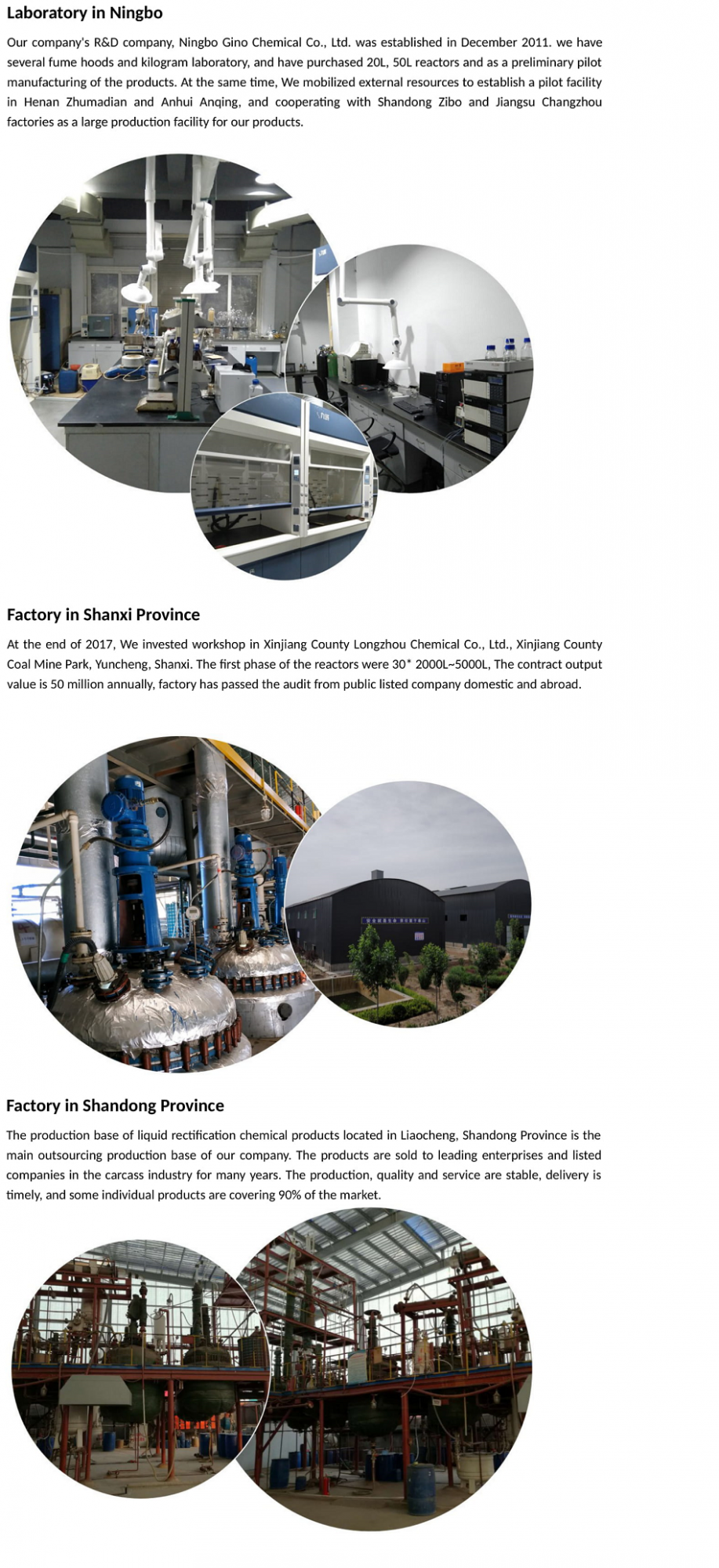 CAS No: 3964-56-5
Product Name: 4-Bromo-2-chlorophenol
Other Name:
4-Bromo-2-chlorophenol
2-Chloro-4-bromophenol
4-Bromo-2-Chloro Phenol
3-chloro-4-hydroxybromobenzene
para-bromo-ortho-chlorophenol
Density: 1.8±0.1 g/cm3
Boiling Point: 236.6±20.0 °C at 760 mmHg
Melting Point: 47-49 °C(lit.)
Molecular Formula: C6H4BrClO
Molecular Weight: 207.452
Flash Point: 96.9±21.8 °C
Exact Mass: 205.913391
PSA: 20.23000
LogP: 3.00
Vapour Pressure: 0.0±0.5 mmHg at 25°C
Index of Refraction: 1.619
Specification
Appearance: White solid
Assay: ≥99.0%
Loss on drying: ≤0.5%
Application
Intermediates of Profenofos CAS: 41198-08-7.
Be used as pesticide intermediate, mainly used in the synthesis of the organophosphate insecticide Profenofos.
Package: 25kg/drum, can also be designed according to customer requirements.
Storage: Store in cool place. Keep container tightly closed in a dry and well-ventilated place.
We are supplier of 4-Bromo-2-chlorophenol CAS:3964-56-5,We offer custom synthesis of various chemical compounds like para-bromo-ortho-chlorophenol CAS:3964-56-5 and custom manufacturing of para-bromo-ortho-chlorophenol, please feel free to contact us for your demand of 2-Chloro-4-bromophenol,suppose you are looking for 3-chloro-4-hydroxybromobenzene factory, producer or manufacturer.
We use our research in assisting customers to solve their most challenging problems and unique opportunities.Dozens of reaction types such as chiral synthesis and resolution, oxidation, reduction, condensation, nitrosation, bromination.We provide our customers with friendly, professional service and reliable, high performance products that have been manufactured according to an accredited quality management system ISO 9001:2015.We offer a wide range of custom synthesis and production services for pharmaceutical intermediates, reference compounds and new reagents for pharmaceutical companies, pharmaceutical biotech companies, universities and research institutions.Our company has won the trust of customers at home and abroad with competitive price, high quality products, quick response, high quality sales service, steady and honest style, and the concept of providing one-stop service for customers. and support.
Related Products:
42969-65-3
|
74-97-5
|
4-amino-3-fluoropiridina CAS:2247-88-3