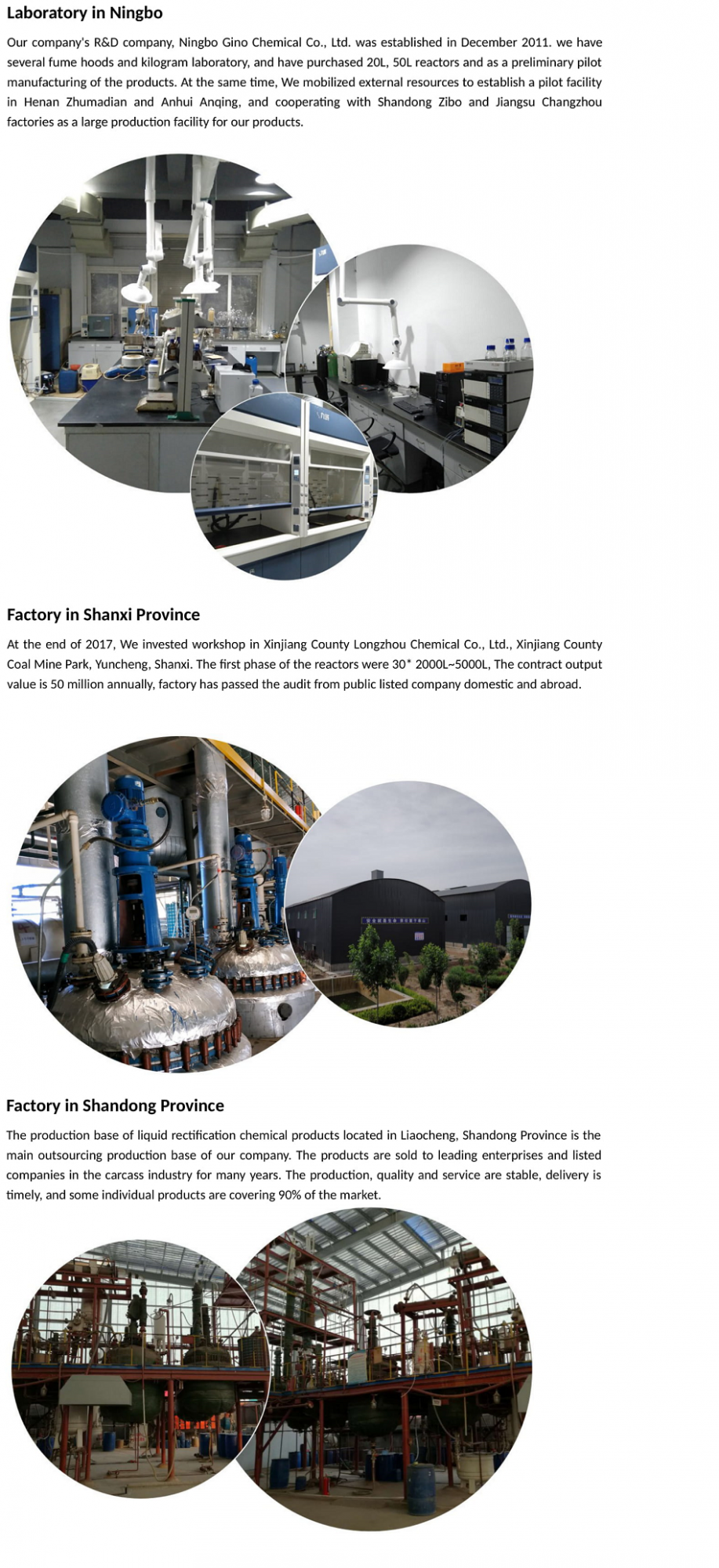 Product Name: 1,4-Phenylene Diisothiocyanate
Other Name:
p-Phenylene diisothiocyanate
1,4-Diisothiocyanatobenzene
Benzene 1,4-Diisothiocyanate
CAS No: 4044-65-9
MF: C8H4N2S2
MW: 192.26100
Density: 1.2g/cm3
Boiling point: 339.4ºC at 760 mmHg
Melting point: 129-131 °C(lit.)
Flash point: 167.2ºC
Refractive index: 1.641
UN Number: UN2811
UN Proper Shipping Name: ADR/RID: TOXIC SOLID, ORGANIC, N.O.S.
Transport hazard class: 6.1
Packing group: III
Specification
Appearance: Light yellow to white powder
Assay(GC): ≥98.0%
Water: ≤0.50%
Application
Applicationd as a medical anthelmintic.
Package: 25kg/drum, can also be designed according to customer requirements.
Storage: Store in cool place. Keep container tightly closed in a dry and well-ventilated place.
We are supplier of 1,4-Phenylene Diisothiocyanate CAS:4044-65-9,We offer custom synthesis of various chemical compounds like Benzene 1,4-Diisothiocyanate CAS:4044-65-9 and custom manufacturing of Benzene 1,4-Diisothiocyanate, please feel free to contact us for your demand of Benzene 1,4-Diisothiocyanate,suppose you are looking for p-Phenylene diisothiocyanate factory, producer or manufacturer.
The production base is mainly located in Liaocheng City, Shandong Province, and Yuncheng City, Shanxi Province. It can complete the pilot test and enlarge the production work of various types of reactionsWe are the premier choice for all your chemical needs, we offer products with the tightest specifications in the industry to make your work easier.In the complete production service chain with gram-kg-ton class, it can realize rapid response in the product development- pilot-amplification process and quickly transform technology into production.Our company is committed to the research and development, production and sales of bulk drugs and their intermediates, fine chemicals.Has a first-class R & D team, rich experience in custom compound synthesis, good at synthesis of organic compounds such as chiral, heterocyclic, benzene rings.