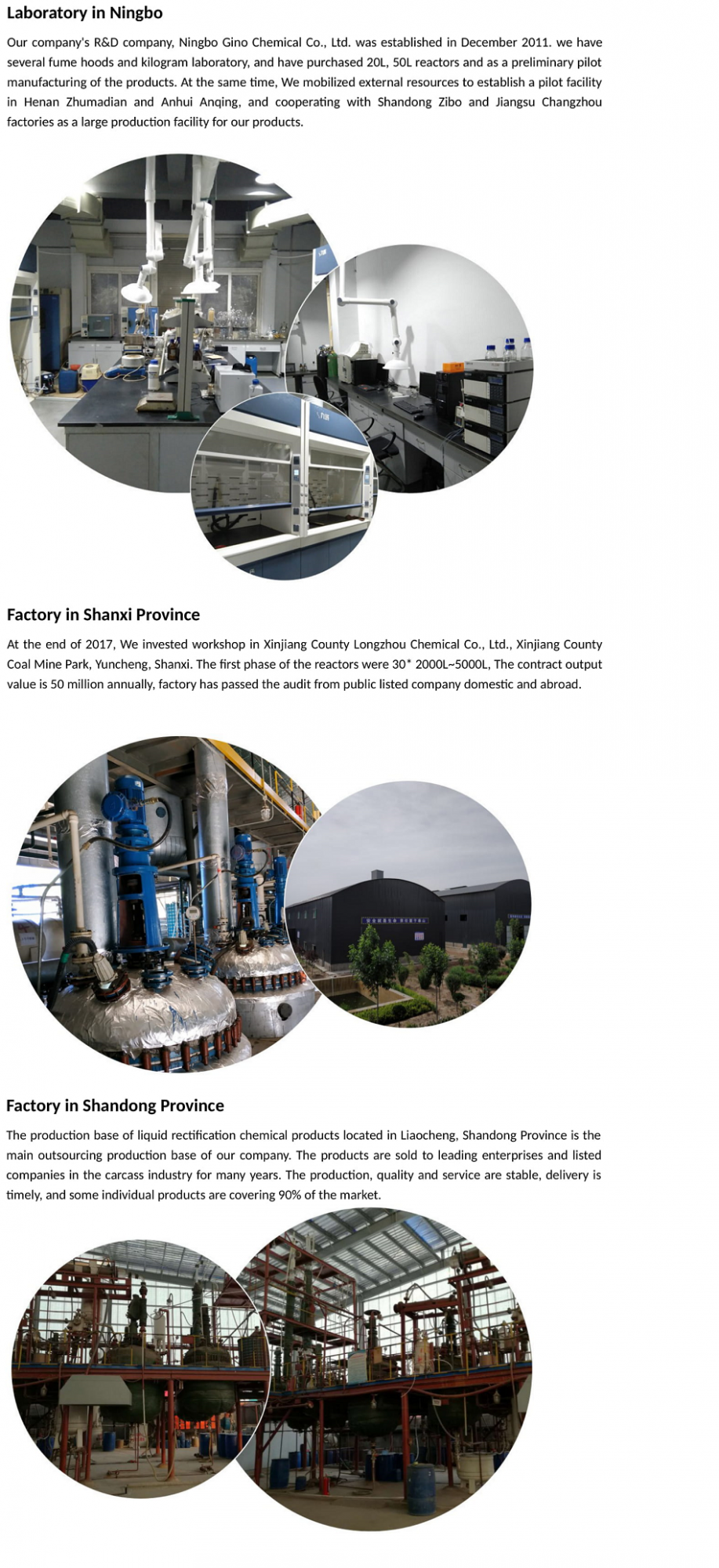 Product Name: Bis(1,2,2,6,6-pentamethylpiperidin-4-yl) decanedioate
Other Name: Bis(1,2,2,6,6-pentamethyl-4-piperidyl) sebacate
CAS No: 41556-26-7
MF: C30H56N2O4
MW: 508.77700
Density: 0.9925
Boiling point: 220ºC (26.7 Pa)
Melting point: 20ºC
Flash point: 257.1ºC
UN Number: N.A
UN Proper Shipping Name: N.A
Transport hazard class: N.A
Packing group: N.A
Specification
Appearance: Light yellow liquid
Assay: ≥96%
Hazen: <50
Transmittance: 425nm≥98%; 500nm≥99%
Application
As a hindered amine light stabilizer.
Mainly used for degradation, unsaturated polyester, polymethacrylate and so on.
It is especially suitable for polyurethanes because of its good solubility in solvents.
Provides excellent protection on the coating to prevent UV degradation.
Can be used in cable coatings, automotive coatings, UV curing coatings, paints, inks, wood varnishes, etc.
Package: 25kg/drum, can also be designed according to customer requirements.
Storage: UV-absorbing agent UV-292 is non-toxic, non-flammable, non-explosive, non-corrosive, and has good storage stability.
We are supplier of Bis(1,2,2,6,6-pentamethylpiperidin-4-yl) decanedioate CAS:41556-26-7,We offer custom synthesis of various chemical compounds like Bis(1,2,2,6,6-pentamethyl-4-piperidyl) sebacate CAS:41556-26-7 and custom manufacturing of Bis(1,2,2,6,6-pentamethyl-4-piperidyl) sebacate, please feel free to contact us for your demand of Bis(1,2,2,6,6-pentamethyl-4-piperidyl) sebacate,suppose you are looking for Bis(1,2,2,6,6-pentamethyl-4-piperidyl) sebacate factory, produer or manufacturer.
Our unique, open innovation partnerships have led to the development of creative strategies and new technologies, giving our customers a distinct market advantage. We build business by creating the best performance chemicals through innovation and collaboration with our partners.With complete organizational structure and main positioning and high-end product structure design, R&D is the driving force for enterprise development, and quality is the basis for enterprise survival.Our team has 20 years of R&D, production and management experience and concepts, and domestic and foreign market experience.We have leading technology and rich synthesis experience, and our professional R&D team is currently in the leading position in China.Dozens of reaction types such as chiral synthesis and resolution, oxidation, reduction, condensation, nitrosation, bromination.