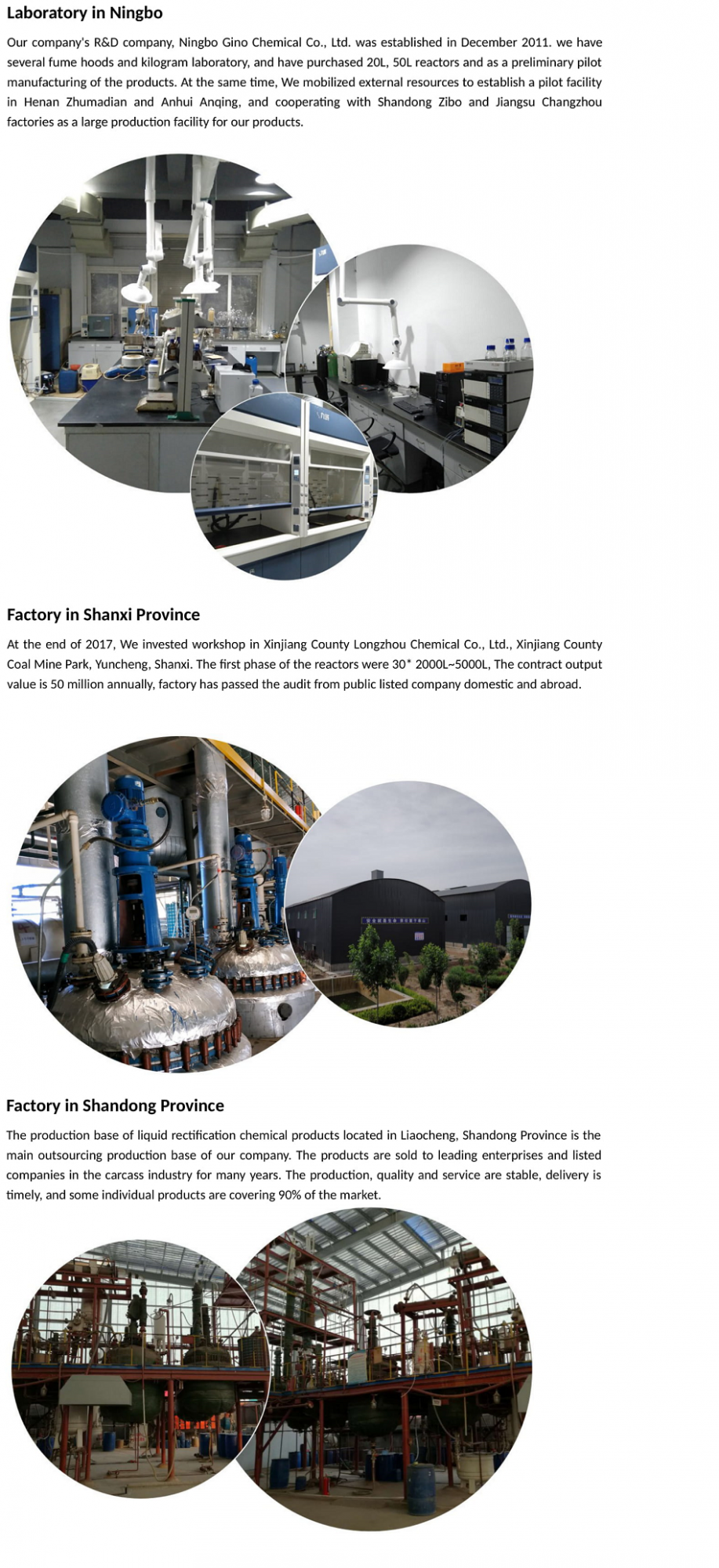 Product Name: 1-Butaneboronic acid
Other Name:
1-Butaneboronic acid
Butylboronic acid
n-Butylboronic acid
CAS No: 4426-47-5
MF: C4H11BO2
MW: 101.94000
Density: 0.914 g/cm3
Boiling point: 189.2ºC at 760 mmHg
Melting point: 90-92 °C(lit.)
Flash point: 68.2ºC
Refractive index: 1.4
UN Number: Not dangerous goods.
Transport hazard class: Not dangerous goods.
Packing group: Not dangerous goods.
Specification
Appearance: White flaky crystal
Assay: ≥98.0%
Water: ≤0.50%
Application
Be used as pharmaceutical intermediate.
Derivatives for the preparation of biologically active substances in gas-liquid chromatography (GLC) for the synthesis of asymmetric boronic acids for use as silk fibroin inhibitors.
Butylboronic Acid is a boronic acid derivative that can be used as a transport carriers in membrane-based sugar separations. Butylboronic Acid is used as an analytical reagent in the determination of serum glucose.
Package: 25kg/drum, can also be designed according to customer requirements.
Storage: Store in cool place. Keep container tightly closed in a dry and well-ventilated place.
We are supplier of 1-Butaneboronic acid CAS:4426-47-5,We offer custom synthesis of various chemical compounds like n-Butylboronic acid CAS:4426-47-5 and custom manufacturing of 1-Butaneboronic acid, please feel free to contact us for your demand of n-Butylboronic acid,suppose you are looking for 1-Butaneboronic acid factory, producer or manufacturer.
In the complete production service chain with gram-kg-ton class, it can realize rapid response in the product development- pilot-amplification process and quickly transform technology into production.Our manufacturing range includes products for diverse industrial applications, and features a range of alkylamines, pharmaceutical intermediates, flavour & fragrance and other personal care products, and other specialties.Has a first-class R & D team, rich experience in custom compound synthesis, good at synthesis of organic compounds such as chiral, heterocyclic, benzene rings.With complete organizational structure and main positioning and high-end product structure design, R&D is the driving force for enterprise development, and quality is the basis for enterprise survival.Our team has 20 years of R&D, production and management experience and concepts, and domestic and foreign market experience.