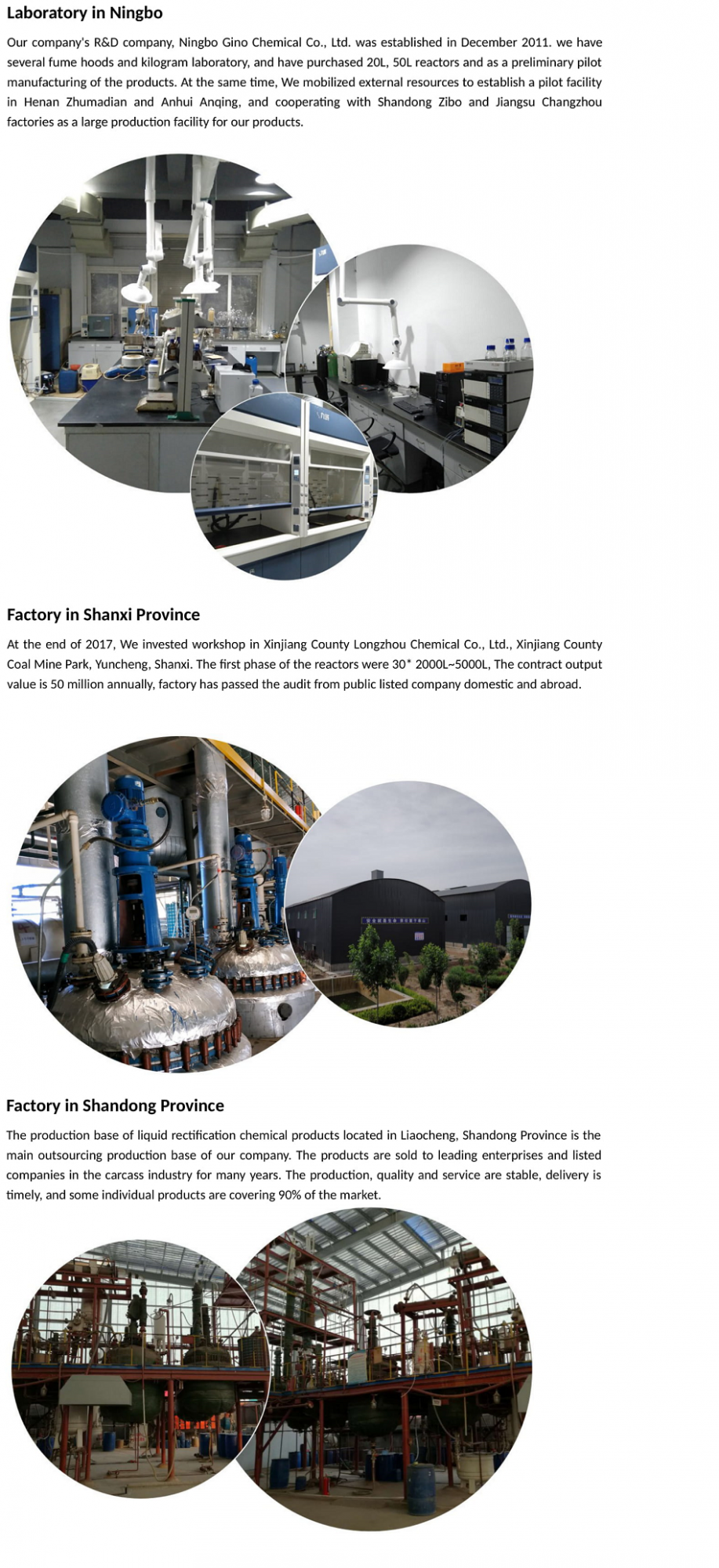 Product Name: 4-Fluoro-2-nitrotoluene
Other Name: 4-Fluoro-1-methyl-2-nitrobenzene;2-Nitro-4-fluoro-1-methylbenzene;5-Fluoro-2-methylnitrobenzene;Fluoronitrotoluene;2-Nitro-4-fluorotoluol
CAS No: 446-10-6
MF: C7H6FNO2
MW: 155.12600
Density: 1.26
Boiling point: 138-139 °C83 mm Hg(lit.)
Melting point: 27 °C(lit.)
Flash point: 210 °F
Refractive index: n20/D 1.522(lit.)
Vapor Pressure: 0.23mmHg at 25°C
UN Number: UN2813
UN Proper Shipping Name: WATER-REACTIVE SOLID, N.O.S.
Transport hazard class: 4.3
Packing group: III
Specification
Appearance: Colorless to light yellow transparent liquid
Purity: ≥98%
Water: ≤0.5%
Application: Organic intermediates, pharmaceutical intermediates, agrochemical intermediates.
Package: 25kg/drum, packed in plastic drum or plastic coated iron drum.
Storage: Store in cool place. Keep container tightly closed in a dry and well-ventilated place.
We are supplier of 4-Fluoro-2-nitrotoluene CAS:446-10-6,We offer custom synthesis of various chemical compounds like 2-Nitro-4-fluorotoluol CAS:446-10-6 and custom manufacturing of 5-Fluoro-2-methylnitrobenzene, please feel free to contact us for your demand of 2-Nitro-4-fluorotoluol,suppose you are looking for Fluoronitrotoluene factory, produer or manufacturer.
We place the highest value on the enduring nature of our customer relationships, the quality of our products and services and the continuity and integrity of our people.We provide our customers with friendly, professional service and reliable, high performance products that have been manufactured according to an accredited quality management system ISO 9001:2015.Our company can complete the pilot test and enlargement production of various types of reactions.Has a group of experienced researchers in the field of organic synthetic chemistry, with the ability to solve problems and troubleshoot.The company has perfect analytical equipment and strict product testing methods to ensure continuous improvement of product quality and continuous optimization of product structure.