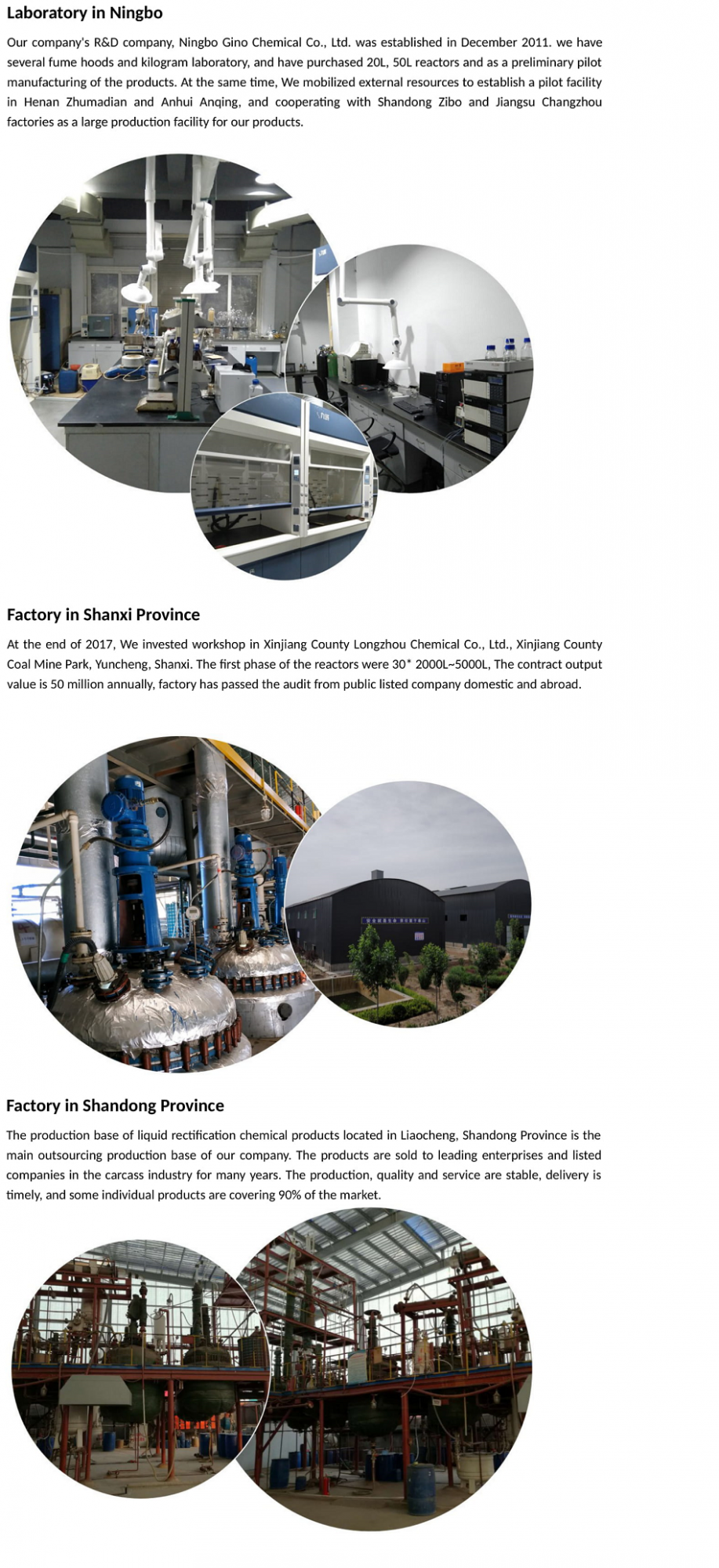 Product Name: Thiophosgene
Synonym: Thiocarbonyl dichloride; Dichloromethanethione; Carbon chlorosulfide; Intermediate of Diafenthiuron
Cas No.: 463-71-8
Formula: CCl2S
MW: 114.98
EINECS No.:207-341-6

Density: 1.6±0.1 g/cm3
Boiling point: 73.0±9.0 °C at 760 mmHg
Melting point: N/A
Flash point: -2.0±18.7 °C
Refractive index: 1.564
HS Code: 2813900090
Tax refund rate: 0%
UN No.: 2474
Hazard class: 6.1 categories
Packing level: Class I
Specification
Appearance: Brown red fuming liquid
Assay: ≥95%
Application
Thiophosgene is a photo degradation product of the agricultural fungicide Folpet.
Sulfur phosgene is an intermediate for the preparation of the acaricide butyl ether urea, and an important intermediate for the preparation of thiourethane insecticides and herbicides.
Intermediate of Diafenthiuron.
Packaging
25 kg/barrel, can also be packaged according to customer requirements.
Storage
Store in a cool, ventilated warehouse.
Keep away from fire and heat.
The temperature should not exceed 37 °C.
We are supplier of Thiophosgene CAS:463-71-8,We offer custom synthesis of various chemical compounds like Intermediate of Diafenthiuron CAS:463-71-8 and custom manufacturing of Intermediate of Diafenthiuron, please feel free to contact us for your demand of Thiophosgene,suppose you are looking for Thiocarbonyl dichloride factory, produer or manufacturer.
Dozens of reaction types such as chiral synthesis and resolution, oxidation, reduction, condensation, nitrosation, bromination.We provide our customers with friendly, professional service and reliable, high performance products that have been manufactured according to an accredited quality management system ISO 9001:2015.We offer a wide range of custom synthesis and production services for pharmaceutical intermediates, reference compounds and new reagents for pharmaceutical companies, pharmaceutical biotech companies, universities and research institutions.Our unique, open innovation partnerships have led to the development of creative strategies and new technologies, giving our customers a distinct market advantage. We build business by creating the best performance chemicals through innovation and collaboration with our partners.Repackaging capabilities to fit customer specific requirements.