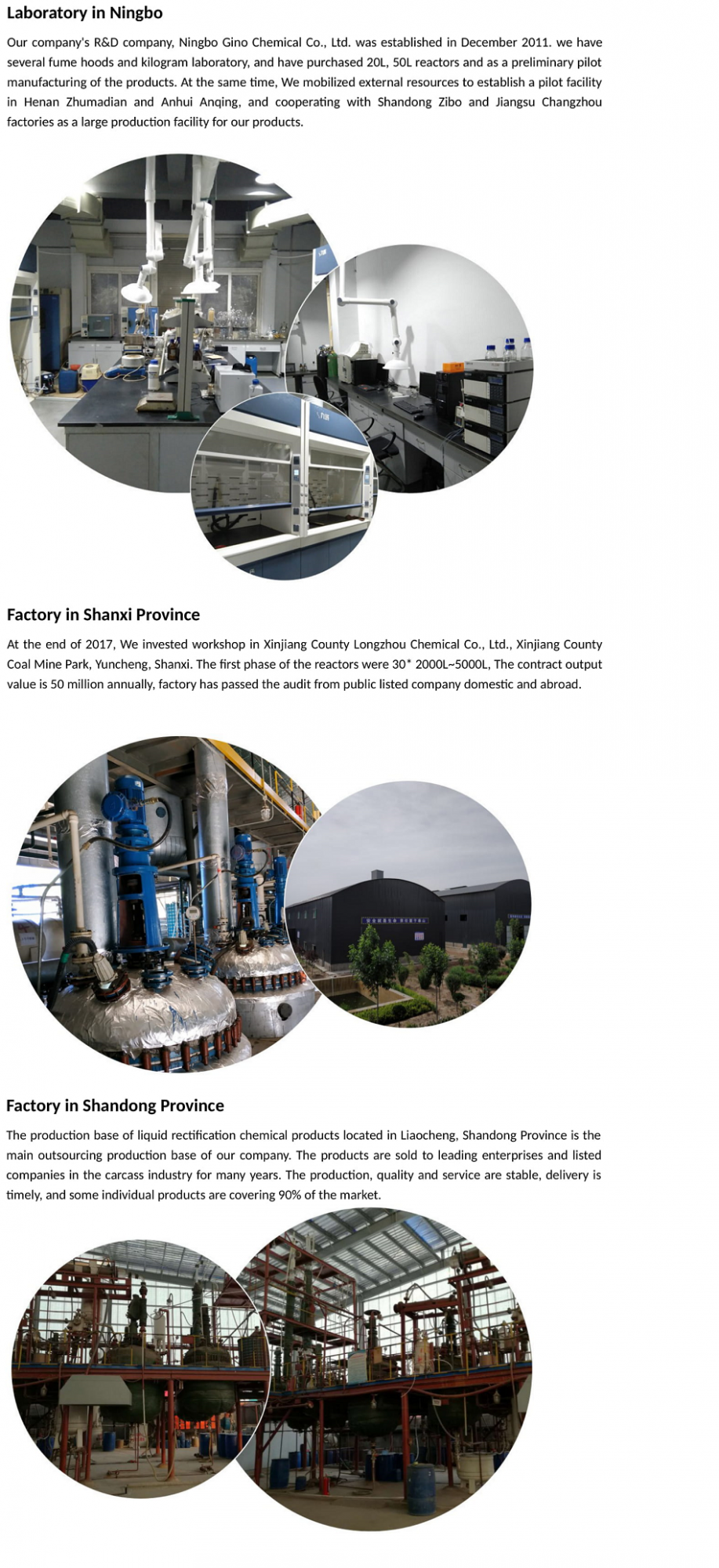 Product Name: Potassium azeloyl diglycinate
Other Name:
Potassium azeloyl diglycinate
Azeloglicina
Potassium,2-[[9-(carboxymethylamino)-9-oxononanoyl]amino]acetate
Molecular Formula: C13H21KN2O6
Molecular Weight: 340.41400
Exact Mass: 340.10400
PSA: 142.61000
LogP: 1.67180
Specification
Appearance: Colorless to light yellow transparent liquid
Odor: Almost odorless
pH value: 6.5-8.0
Solid content: 28.0-32.0%
Density: 1.130-1.170g/cm3
Total bacterial: ≤100CFU/ml
Yeast and mould: ≤10CFU/ml
Heavy metal: ≤10ppm
Arsenic: ≤2ppm
Application
Azelaic acid is a traditional whitening and acne-removing raw material, but because of its insolubility, high melting point, large amount, easy discoloration, and poor compatibility, it is greatly restricted in application. Azelaic acid derivative is a newly developed derivative of azelaic acid. It is easily soluble in water, has a small amount of use, has a strong whitening effect, and has a good effect on regulating oil secretion. A large number of tests have proved that it has excellent safety and stability.
Inhibits skin seborrheic and acne; Competitively inhibits tyrosinase, has a whitening and freckle effect. Improve skin moisturizing ability and improve skin elasticity.
Suitable for whitening, acne creams, lotions, water-based products, non-ionic emulsifiers should be selected in the formula.
Package: 25kg/drum, can also be designed according to customer requirements.
Storage: Store in cool place. Keep container tightly closed in a dry and well-ventilated place.
We are supplier of Potassium azeloyl diglycinate CAS:477773-67-4,We offer custom synthesis of various chemical compounds like Potassium,2-[[9-(carboxymethylamino)-9-oxononanoyl]amino]acetate CAS:477773-67-4 and custom manufacturing of Azeloglicina, please feel free to contact us for your demand of Potassium azeloyl diglycinate,suppose you are looking for Azeloglicina factory, producer or manufacturer.
Our company is engaged in the production and custom synthesis of intermediates such as APIs and special chemicals. Relying on our own strong R&D capabilities, we accept custom synthesis of advanced pharmaceutical intermediates, as well as custom synthesis of other types of advanced chemicals, with mature R&D systems and production capacities from gram to tonnage.Our company has a complete production service chain of grams-kg-ton.Our team has 20 years of R&D, production and management experience and concepts, and domestic and foreign market experience.We are a market leader in the development and manufacturing of high performance specialty chemicals. We foster an ambitious culture that focuses on open innovation for new chemical products and business growth.Scope of services: compound custom synthesis, chemical custom synthesis, peptide custom synthesis, protein synthesis, pharmaceutical intermediate custom synthesis, generic synthesis, chemical custom synthesis CRO, etc.