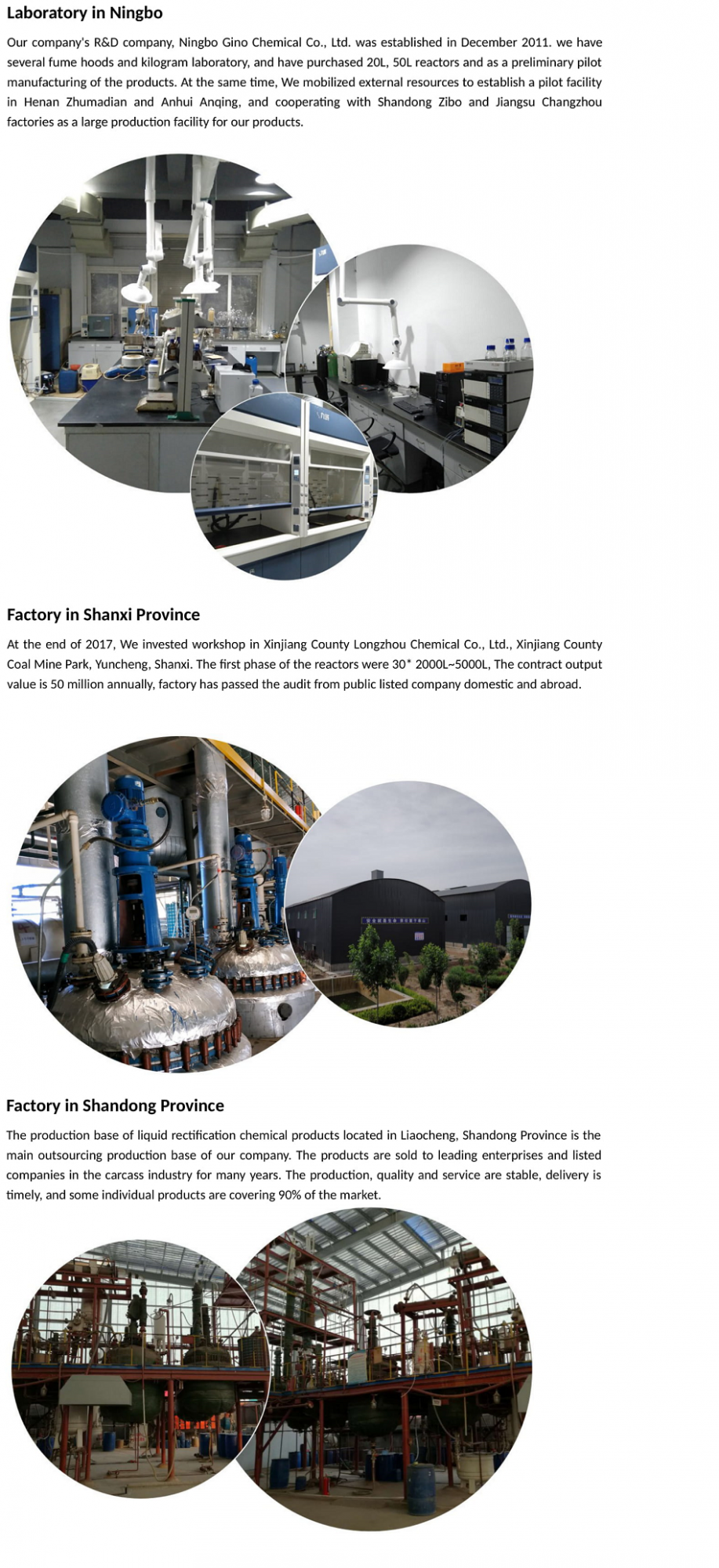 Chemical Name:1-(2,4,6-Triisopropylphenylsulfonyl)imidazole
CAS.NO:50257-40-4
Synonyms:1-((2,4,6-Triisopropylphenyl)sulfonyl)-1H-imidazole;TPSI
Molecular Formula:C18H26N2O2S
Molecular Weight:334.47600
Physical and Chemical Properties:
Density:1.13;
Melting point:118-120oC;
Boiling point:449.7oC;
Flash point:225.8oC;
Index of Refraction:1.562;
HS Code: 2933290090
Tax refund rate: 13%
UN No.: UN1759
Hazard class: 8 categories
Packing level: Class III
Specification:
Appearance:White crystal
Purity(HPLC):≥98.0%
Packing:25 kg/drum, can also be packaged according to customer requirements
Storage:Store in a cool, ventilated place
Application:As a condensation reagent
We are supplier of 1-(2,4,6-Triisopropylphenylsulfonyl)imidazole CAS:50257-40-4,We offer custom synthesis of various chemical compounds like TPSI CAS:50257-40-4 and custom manufacturing of 1-((2,4,6-Triisopropylphenyl)sulfonyl)-1H-imidazole, please feel free to contact us for your demand of TPSI,suppose you are looking for TPSI factory, produer or manufacturer.
We have refined line design and route optimization and are committed to providing timely and efficient customization services. At the same time, we are experienced in multi-step synthesis, heterocyclic compounds, chiral compounds, sugar compounds.With strong technical accumulation and innovative research and development capabilities, he is good at various types of chemical reactions such as hydrogenation, nitration, Suzuki coupling, cyanation, diazotization, bromination, wittig reaction, Grignard reaction, redox reaction and ultra-low temperature reaction.Repackaging capabilities to fit customer specific requirements.We place the highest value on the enduring nature of our customer relationships, the quality of our products and services and the continuity and integrity of our people.Our company can complete the pilot test and enlargement production of various types of reactions.