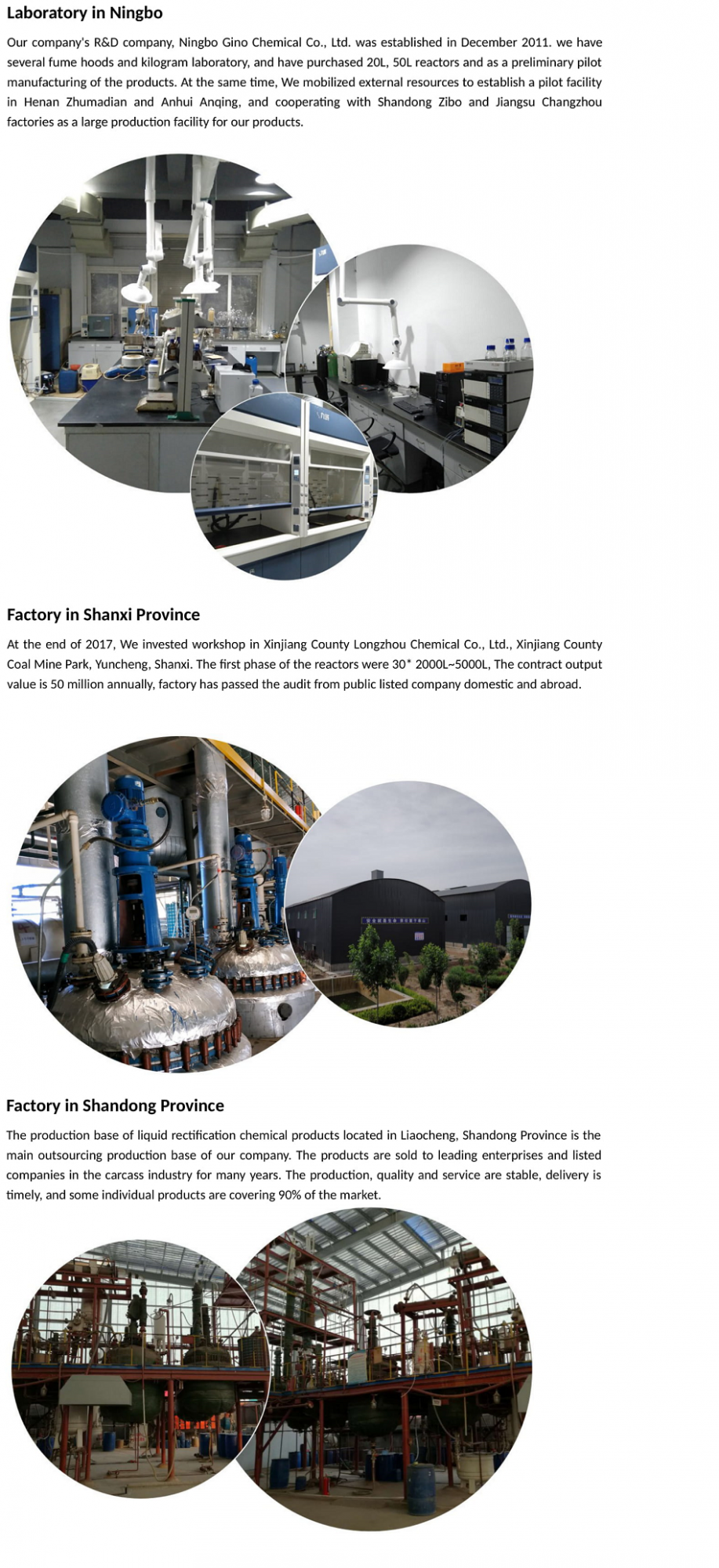 Chemical Name:Bromotris(dimethylamino)phosphonium hexafluorophosphate
CAS.NO:50296-37-2
Synonyms:bromo-tris(dimethylamino)phosphanium,hexafluorophosphate;BrOP
Molecular Formula:C6H18BrF6N3P2
Molecular Weight:388.06900
Physical and Chemical Properties:
Melting point:300oC;
HS Code: 2929909090
Tax refund rate: 13%
UN No.: UN3263
Hazard class: 8 categories
Packing level: Class II
Specification:
Appearance:White powder
Purity(HPLC):≥99.0%
Packing:25 kg/drum, can also be packaged according to customer requirements
Storage:Store in a cool, ventilated place
Application:As a condensation reagent
We are supplier of Bromotris(dimethylamino)phosphonium hexafluorophosphate CAS:50296-37-2,We offer custom synthesis of various chemical compounds like BrOP CAS:50296-37-2 and custom manufacturing of bromo-tris(dimethylamino)phosphanium,hexafluorophosphate, please feel free to contact us for your demand of bromo-tris(dimethylamino)phosphanium,hexafluorophosphate,suppose you are looking for BrOP factory, produer or manufacturer.
Our company is engaged in the production and custom synthesis of intermediates such as APIs and special chemicals. Relying on our own strong R&D capabilities, we accept custom synthesis of advanced pharmaceutical intermediates, as well as custom synthesis of other types of advanced chemicals, with mature R&D systems and production capacities from gram to tonnage.Our company can complete the pilot test and enlargement production of various types of reactions.Our manufacturing range includes products for diverse industrial applications, and features a range of alkylamines, pharmaceutical intermediates, flavour & fragrance and other personal care products, and other specialties.With strong technical accumulation and innovative research and development capabilities, he is good at various types of chemical reactions such as hydrogenation, nitration, Suzuki coupling, cyanation, diazotization, bromination, wittig reaction, Grignard reaction, redox reaction and ultra-low temperature reaction.We are the premier choice for all your chemical needs, we offer products with the tightest specifications in the industry to make your work easier.