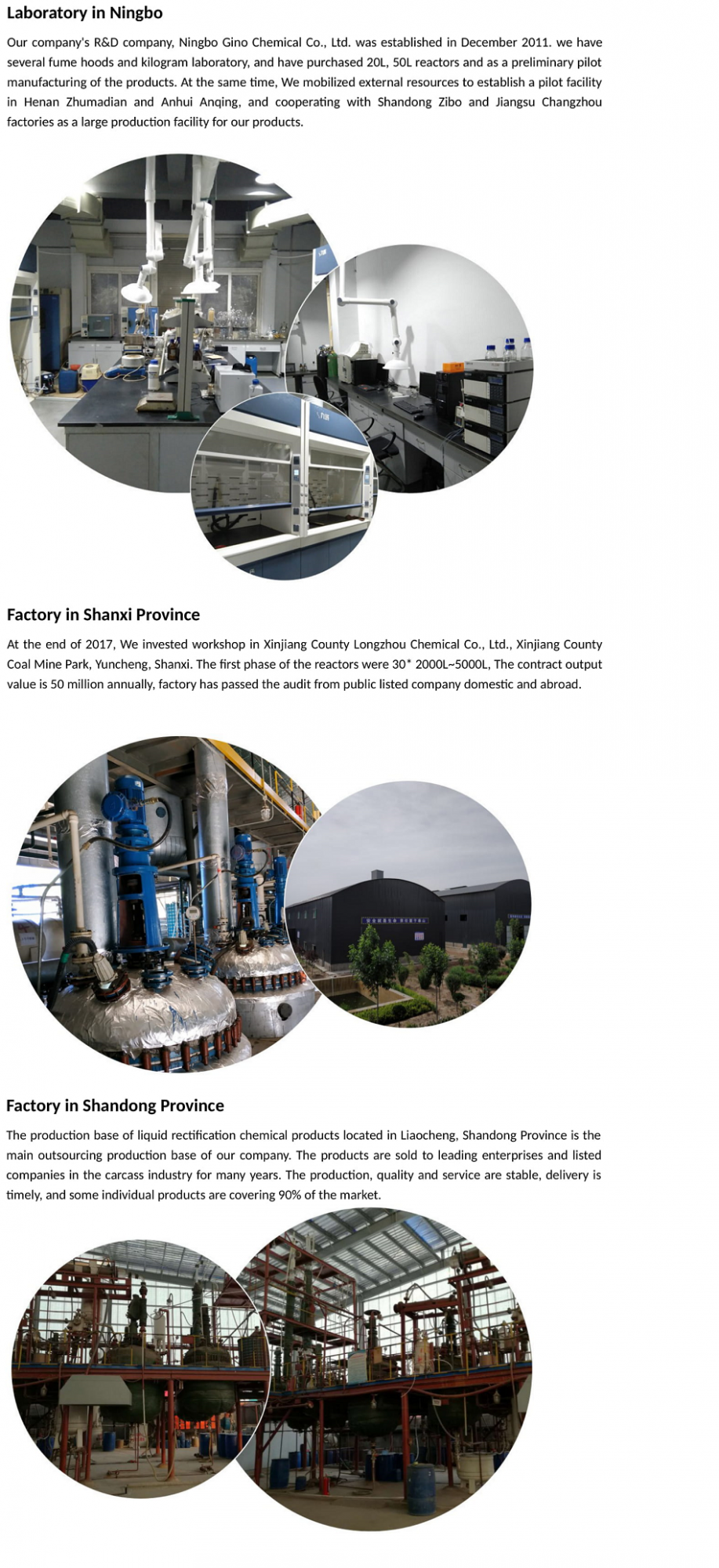 Chemical Name: 2-Butyl Octanedioic acid
CAS.NO:50905-10-7
Synonyms:
2-butyl-4-octene-1,3-diol
2-Butyl-octan-1,3-diol
2-Butyloctandicarbonsaeure
2-butyloctane-1,8-dioic acid
2-butyl-octane-1,3-diol
2-butyloctane-1,8-dicarboxylic acid
Molecular Formula:C12H24O2
Molecular Weight: 200.31800
Physical and Chemical Properties:
Density:1.064g/cm3
Boiling point: 397.1ºC at 760mmHg
Flash point: 208.1ºC
Refractive index:/
Specification:
Appearance:Colorless liquid
Purity(gc area %):≥95%
Packing:25 kg/drum, can also be packaged according to customer requirements
Storage:Keep away from heat, sparks, and flame. Store in a tightly closed container. Store in a cool, dry, well-ventilated area away from incompatible substances. Corrosives area.
Application:An important raw material and intermediate used in Organic Synthesis,Pharmaceuticals.
We are supplier of 2-Butyl Octanedioic acid CAS:50905-10-7,We offer custom synthesis of various chemical compounds like 2-butyloctane-1,8-dicarboxylic acid CAS:50905-10-7 and custom manufacturing of 2-Butyl Octanedioic acid, please feel free to contact us for your demand of 2-Butyl-octan-1,3-diol,suppose you are looking for 2-Butyloctandicarbonsaeure factory, producer or manufacturer.
We place the highest value on the enduring nature of our customer relationships, the quality of our products and services and the continuity and integrity of our people.The company's production base is equipped with enamel reactors from 50L to 5000L, stainless steel ultra-low temperature reactors and conventional separation and drying equipment.Our company is able to achieve rapid response in the product development, pilot-amplification process, and quickly transform technology into production.We a fine chemical company specialising in the manufacture of products for pharmaceutical and health care, flavour/fragrance, personal care, and other specialised chemical and industrial applications.We provide one-stop services for the development, development and production of various organic chemicals as well as special compounds and pharmaceutical intermediates.
Related Products:
2-Fluoro-3-methylaniline
|
(1R)-2-[2-(4-nitrophenyl)ethylamino]-1-phenylethanol
|
4- (4-bromo-3-formilfenoxi) benzonitrilo CAS:906673-54-9