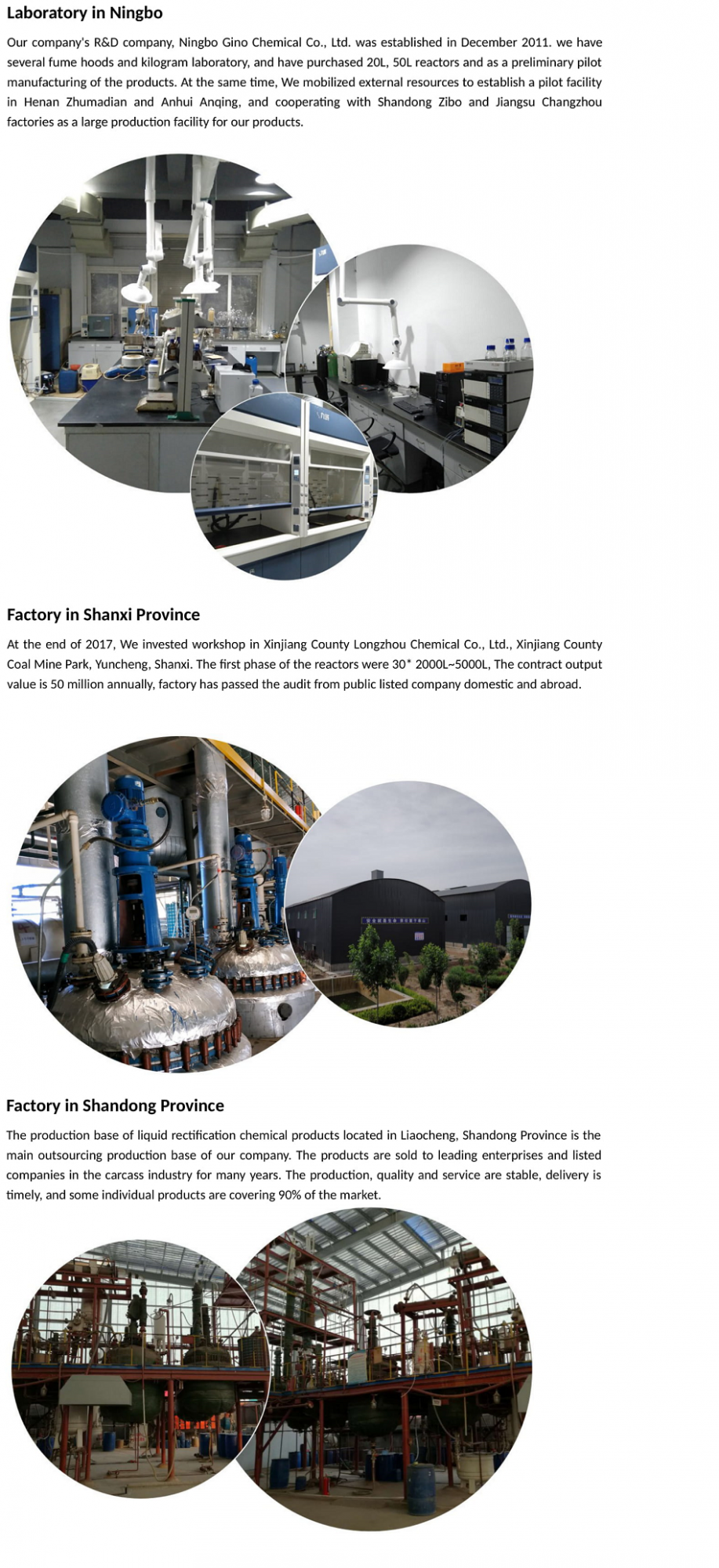 Product Name: 4-Bromo-2-fluorotoluene
Other Name: 1-Bromo-3-fluoro-4-methylbenzene;Bromofluorotoluene;4-Bromo-2-fluoro-1-methylbenzene
CAS No: 51436-99-8
MF: C7H6BrF
MW: 189.02500
Density: 1.492 g/mL at 25 °C(lit.)
Boiling point: 68 °C (8 mmHg)
Flash point: 169 °F
Refractive index: n20/D 1.529(lit.)
UN Number: UN3073
UN Proper Shipping Name: VINYLPYRIDINES, STABILIZED
Transport hazard class: 6.1
Packing group: II
Specification
Appearance: Colorless to light yellow transparent liquid
Purity: ≥98%
Water: ≤0.5%
Application: Organic intermediates, pharmaceutical intermediates, agrochemical intermediates.
Package: 25kg/drum, packed in plastic drum or plastic coated iron drum.
Storage: Store in cool place. Keep container tightly closed in a dry and well-ventilated place.
We are supplier of 4-Bromo-2-fluorotoluene CAS:51436-99-8,We offer custom synthesis of various chemical compounds like 4-Bromo-2-fluoro-1-methylbenzene CAS:51436-99-8 and custom manufacturing of 4-Bromo-2-fluorotoluene, please feel free to contact us for your demand of 1-Bromo-3-fluoro-4-methylbenzene,suppose you are looking for 1-Bromo-3-fluoro-4-methylbenzene factory, produer or manufacturer.
Provide high quality, high purity compounds with years of custom compound synthesis experience.We are supplier of ingredients used in a large variety of applications. We have extensive product offerings, technical services and support, and a qualified sales team ready to deliver smart solutions for your specific needs.We provide one-stop services for the development, development and production of various organic chemicals as well as special compounds and pharmaceutical intermediates.We listen carefully to our customers' opinions and needs, and provide timely and effective feedback, and continue to improve and improve, ready to accept greater challengesOur company is able to achieve rapid response in the product development, pilot-amplification process, and quickly transform technology into production.