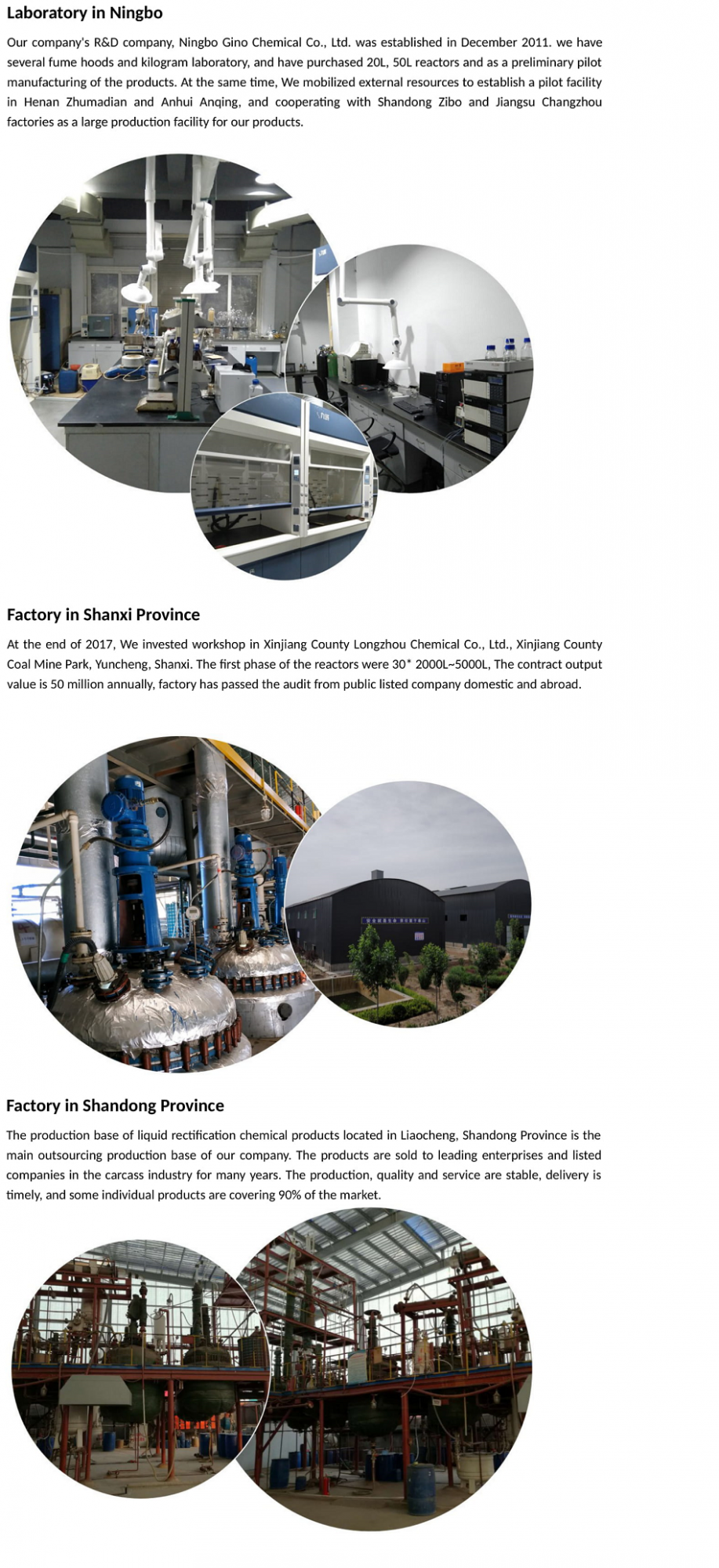 Product Name: 5-Bromo-2-fluorotoluene
Other Name: 4-Bromo-1-fluoro-2-methylbenzene;1-Bromo-4-fluoro-3-methylbenzene;5-Bromo-2-fluorotoluene
CAS No: 51437-00-4
MF: C7H6BrF
MW: 189.02500
Density: 1.486 g/mL at 25 °C(lit.)
Boiling point: 94-95 °C (50 mmHg)
Flash point: 165 °F
Refractive index: n20/D 1.529(lit.)
UN Number: UN1993
UN Proper Shipping Name: FLAMMABLE LIQUID, N.O.S.
Transport hazard class: 3
Packing group: III
Specification
Appearance: Colorless transparent liquid
Purity: ≥98%
Water: ≤0.5%
Application: Organic intermediates, pharmaceutical intermediates, agrochemical intermediates.
Package: 25kg/drum, packed in plastic drum or plastic coated iron drum.
Storage: Store in cool place. Keep container tightly closed in a dry and well-ventilated place.
We are supplier of 5-Bromo-2-fluorotoluene CAS:51437-00-4,We offer custom synthesis of various chemical compounds like 5-Bromo-2-fluorotoluene CAS:51437-00-4 and custom manufacturing of 5-Bromo-2-fluorotoluene, please feel free to contact us for your demand of 5-Bromo-2-fluorotoluene,suppose you are looking for 5-Bromo-2-fluorotoluene factory, produer or manufacturer.
Since the establishment of the company, it has established good and stable cooperative relations with many domestic and foreign pharmaceutical companies.Our company is committed to the research and development, production and sales of bulk drugs and their intermediates, fine chemicals.We place the highest value on the enduring nature of our customer relationships, the quality of our products and services and the continuity and integrity of our people.Has a first-class R & D team, rich experience in custom compound synthesis, good at synthesis of organic compounds such as chiral, heterocyclic, benzene rings.Our company is a manufacturer, factory, supplier, welcome domestic and foreign customers to come to consult.