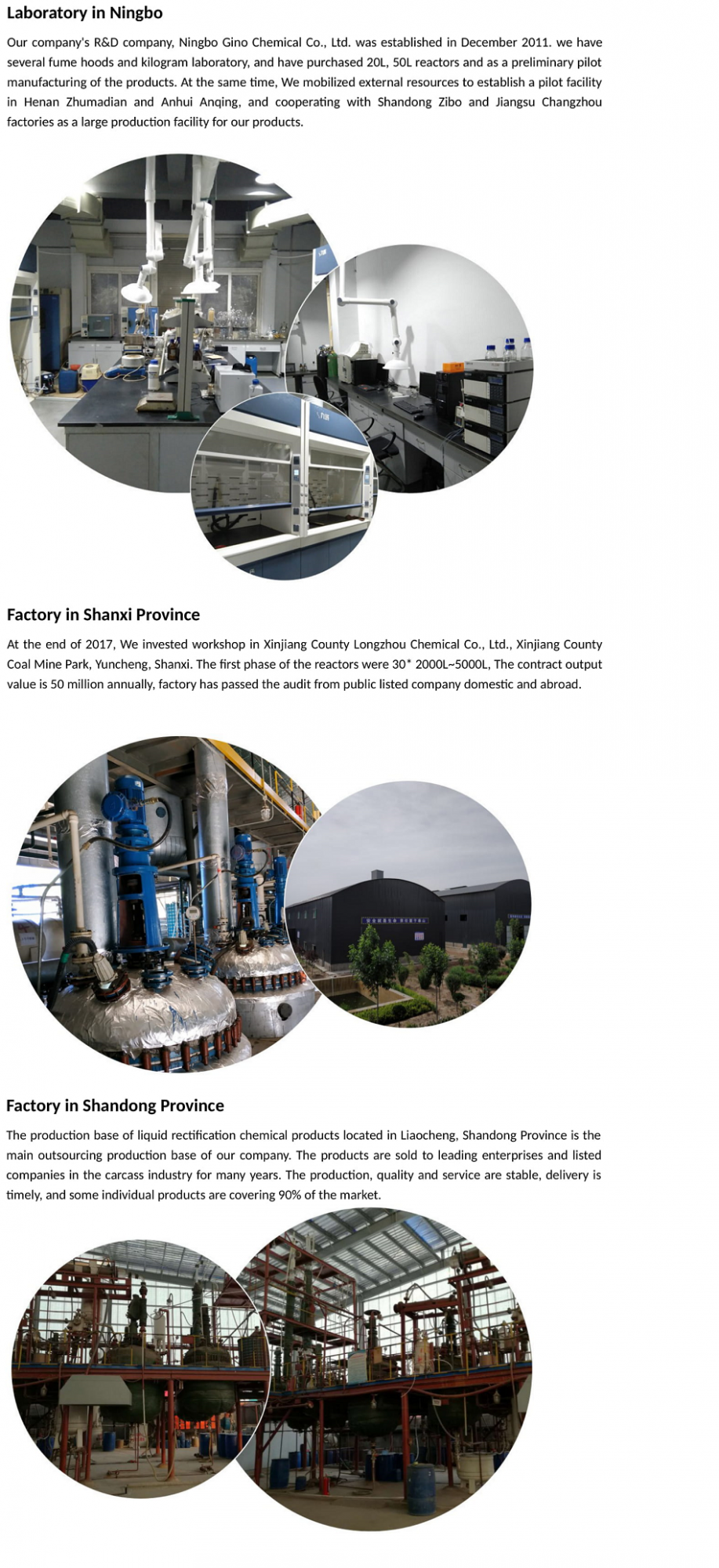 CAS No: 52490-15-0
Product Name: 2-Butyl-3-(4-hydroxybenzoyl)benzofuran
Other Name:
2-Butyl-3-(4-hydroxybenzoyl)benzofuran
(2-Butylbenzofuran-3-yl)(4-hydroxyphenyl)methanone
(2-butyl-1-benzofuran-3-yl)-(4-hydroxyphenyl)methanone
Amiodarone Related Compound E
Density: 1.183
Boiling Point: 490.6ºC at 760mmHg
Melting Point: 119ºC
Molecular Formula: C19H18O3
Molecular Weight: 294.34400
Flash Point: 250.5ºC
Exact Mass: 294.12600
PSA: 50.44000
LogP: 4.71200
Index of Refraction: 1.615
Storage condition: Refrigerator
Specification
Appearance: Light yellow or off-white crystalline powder
Assay: ≥99.0%
Loss on drying: ≤0.5%
Application
Intermediates of Amiodarone hydrochloride CAS: 19774-82-4.
Be used as pharmaceutical intermediate, mainly used to synthesize myocardial infarction and angina pectoris Amiodarone hydrochloride.
Package: 25kg/drum, can also be designed according to customer requirements.
Storage: Store in cool place. Keep container tightly closed in a dry and well-ventilated place.
We are supplier of 2-Butyl-3-(4-hydroxybenzoyl)benzofuran CAS:52490-15-0,We offer custom synthesis of various chemical compounds like Amiodarone Related Compound E CAS:52490-15-0 and custom manufacturing of Amiodarone Related Compound E, please feel free to contact us for your demand of 2-Butyl-3-(4-hydroxybenzoyl)benzofuran,suppose you are looking for (2-Butylbenzofuran-3-yl)(4-hydroxyphenyl)methanone factory, producer or manufacturer.
The products are exported to Europe, America, Middle East, India, Southeast Asia and other countries and regions, and have been recognized and highly praised by the market and customers.Synthesis of reference compounds, intermediates, drug candidates, impurities and metabolites for customers with a range of milligrams to kilograms (including GMP quality).We use our research in assisting customers to solve their most challenging problems and unique opportunities.The company team has 20 years of R & D, production and management experience and philosophy, and domestic and foreign market experience, and strive to create a high-efficiency, high-quality integrated chemical service platform to better serve domestic and foreign customers.We provide our customers with friendly, professional service and reliable, high performance products that have been manufactured according to an accredited quality management system ISO 9001:2015.
Related Products:
Benzoyl chloride CAS:98-88-4
|
4-(3-Chloropropyl)morpholine
|
202831-65-0