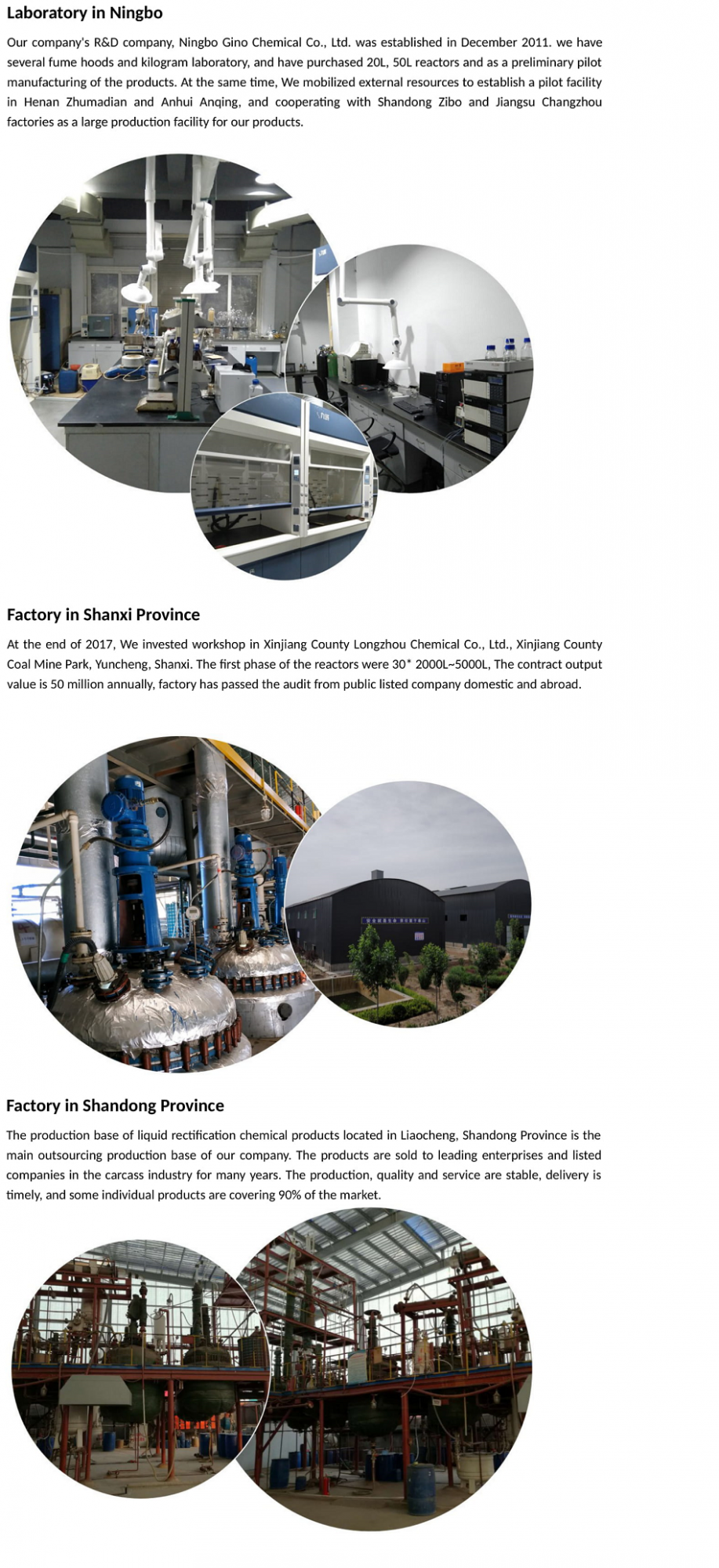 Product Name: Bis(2,2,6,6-tetramethyl-4-piperidyl)sebacate
Other Name: Sebacic Acid Bis(2,2,6,6-tetramethyl-4-piperidyl) Ester;Decanedioic Acid Bis(2,2,6,6-tetramethyl-4-piperidyl) Ester
CAS No: 52829-07-9
MF: C28H52N2O4
MW: 480.72300
Density: 1.01g/cm3
Boiling point: 499.8ºC at 760mmHg
Melting point: 82-85 °C(lit.)
Flash point: 421 °F
UN Number: UN3077
UN Proper Shipping Name: ENVIRONMENTALLY HAZARDOUS SUBSTANCE, SOLID, N.O.S.
Transport hazard class: 9
Packing group: II
Specification
Appearance: White or slightly yellow crystalline powder
Assay: ≥99%
Ash: ≤0.10%
Volatile: ≤0.50%
Transmittance: 425nm≥98 ; 500nm≥99
Application
The hindered amine light stabilizer has better light stability than the general ultraviolet absorber, and can improve the heat resistance together with the antioxidant, further improve the aging resistance, has good compatibility with the polymer, and is excellent in heat stability. High temperature processing provides maximum protection for the polymer and reduces UV damage.
This product is odorless, has no effect on the original odor of the polymer, has no effect on the original color of the substrate, and has synergistic effect with other ultraviolet light absorbing agents.
As a light stabilizer, this product is suitable for polyethylene, polystyrene, polypropylene, ABS resin, polyester and polyurethane. It is recommended to add 0.1-0.5%.
When used in combination with an antioxidant, heat resistance can be improved, and synergistic action with a light stabilizer can improve the light stabilizing effect.
Package: Packed in cardboard drum lined with plastic bag, net weight 25kg/drum, can also be designed according to customer requirements.
Storage: UV-absorbing agent UV-770 is non-toxic, non-flammable, non-explosive, non-corrosive, and has good storage stability.
We are supplier of Bis(2,2,6,6-tetramethyl-4-piperidyl)sebacate CAS:52829-07-9,We offer custom synthesis of various chemical compounds like Decanedioic Acid Bis(2,2,6,6-tetramethyl-4-piperidyl) Ester CAS:52829-07-9 and custom manufacturing of Decanedioic Acid Bis(2,2,6,6-tetramethyl-4-piperidyl) Ester, please feel free to contact us for your demand of Decanedioic Acid Bis(2,2,6,6-tetramethyl-4-piperidyl) Ester,suppose you are looking for Bis(2,2,6,6-tetramethyl-4-piperidyl)sebacate factory, produer or manufacturer.
Our company has a complete production service chain of grams-kg-ton.Founded in 2007, our company is a high-tech pharmaceutical and pesticide chemical company integrating R&D, production and sales.The company is mainly engaged in pharmaceutical R&D outsourcing services, and continues to research and develop new products and technologies, providing project technology and sample preparation services for large and well-known pharmaceutical companies at home and abroad.Our company is able to achieve rapid response in the product development, pilot-amplification process, and quickly transform technology into production.Synthesis of reference compounds, intermediates, drug candidates, impurities and metabolites for customers with a range of milligrams to kilograms (including GMP quality).