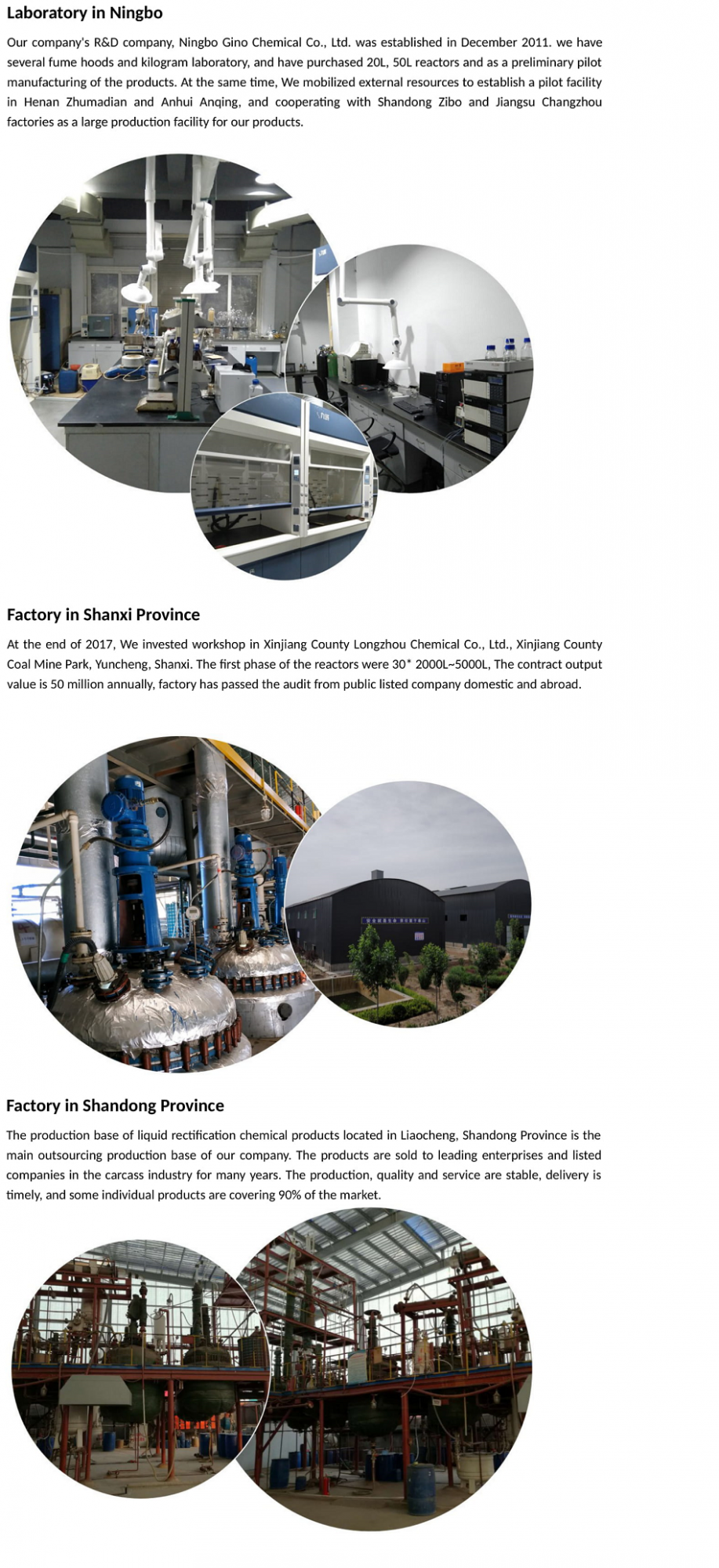 CAS No: 5390-71-6
Product Name: 2-chloro-1-methoxypropane
Other Name:
2-chloro-1-methoxypropane
Methyl-(2-chlor-propyl)-aether
2-methoxy1-methylethyl chloride
2-Chlor-1-propyl-methylether
Molecular Formula: C4H9ClO
Molecular Weight: 108.56700
Exact Mass: 108.03400
PSA: 9.23000
LogP: 1.26010
Specification
Appearance: Liquid
Assay: ≥99.0%
Loss on drying: ≤0.5%
Application
Intermediates of Metolachlor CAS: 51218-45-2.
Be used as pesticide intermediate, mainly used in the synthesis of the herbicide Metolachlor.
Package: 25kg/drum, can also be designed according to customer requirements.
Storage: Store in cool place. Keep container tightly closed in a dry and well-ventilated place.
We are supplier of 2-chloro-1-methoxypropane CAS:5390-71-6,We offer custom synthesis of various chemical compounds like 2-Chlor-1-propyl-methylether CAS:5390-71-6 and custom manufacturing of 2-Chlor-1-propyl-methylether, please feel free to contact us for your demand of 2-methoxy1-methylethyl chloride,suppose you are looking for 2-methoxy1-methylethyl chloride factory, producer or manufacturer.
Our unique, open innovation partnerships have led to the development of creative strategies and new technologies, giving our customers a distinct market advantage. We build business by creating the best performance chemicals through innovation and collaboration with our partners.Our company is committed to the research and development, production and sales of bulk drugs and their intermediates, fine chemicals.We place the highest value on the enduring nature of our customer relationships, the quality of our products and services and the continuity and integrity of our people.We have leading technology and rich synthesis experience, and our professional R&D team is currently in the leading position in China.Our specialty chemicals are essential to technologies for consumer safety, environmental sustainability, advanced product performance and industrial process efficiency.
Related Products:
Hexafluorofosfato de 7-azabenzotriazol-1-iloxitris (dimetilamino) fosfonio CAS:156311-85-2
|
5- [2- (dibencilamino) acetil] -2-hidroxibenzamida CAS:30566-92-8
|
3 ', 5'-difluoroacetofenona CAS:123577-99-1