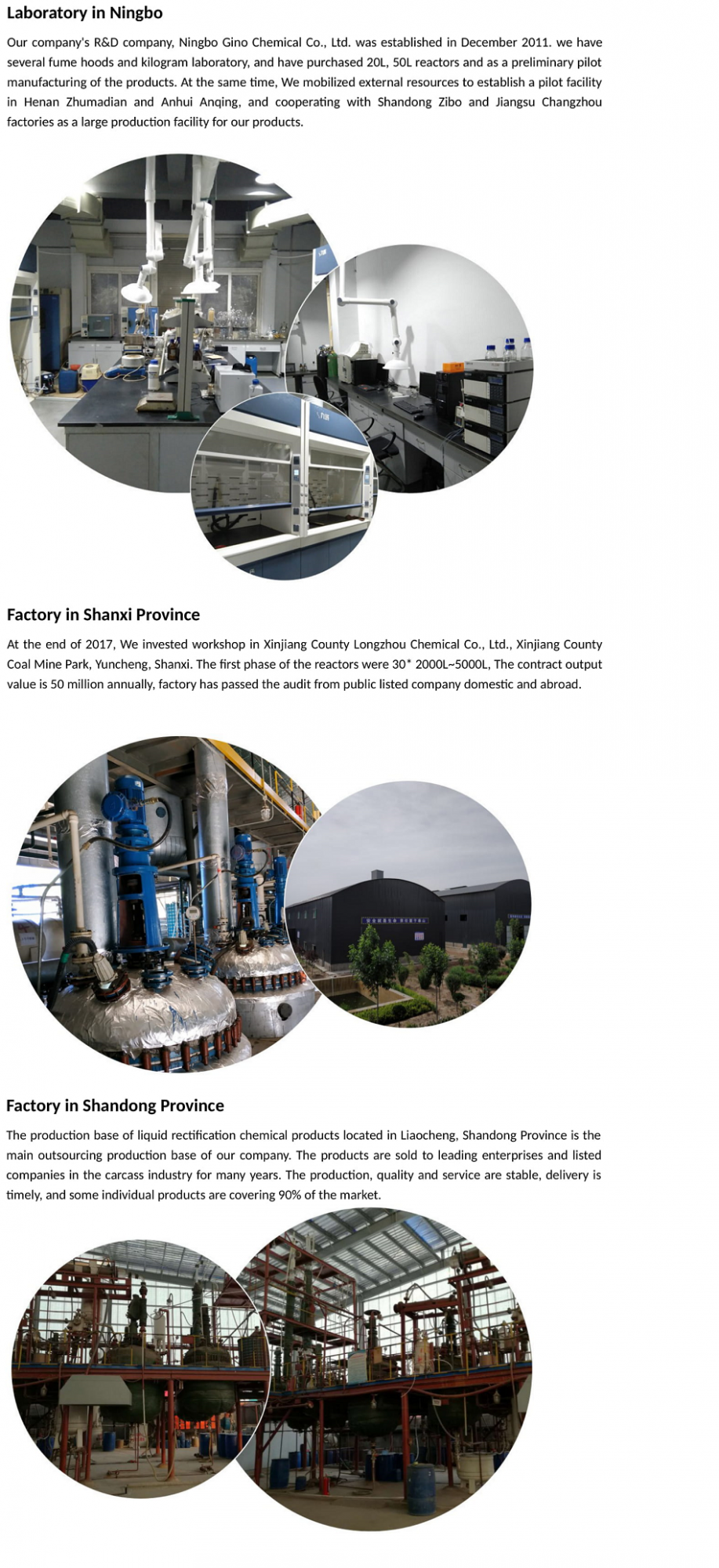 Chemical Name:Hexamethylcyclotrisiloxane
CAS.NO:541-05-9
Synonyms:hexamethyl-cyclotrisiloxan; hexamethylcyclortrisiloxane;
hexamethyltrisiloxane; Cyclotrisiloxane, hexamethyl-;
Molecular Formula:C6H18O3Si3
Molecular Weight:222.46200
Physical and Chemical Properties:
Density:1.02;
Melting point:50-64oC;
Boiling point:134oC;
Flash point:35oC;
Index of Refraction:1.417;
Specification:
Appearance:White crystalline solid
Purity(GC):≥98.0%
Packing:25 kg/drum, can also be packaged according to customer requirements
Storage:Store in a cool, ventilated place
Application:It may be used as synthetic equivalents for the reactive intermediate dimethylsilanone.
It may be used as an effective trapping reagent for a variety of short-lived intermediates, including silanones and silyenes.
It may be used to synthesize many kinds of organic silicone products, which have better stability, better insulation properties and better water resistance.
It may be used to synthesize silicon rubber, which may has better elasticity, better abrasive resistance, and better corrosive resistance.
It may be used to synthesize silicone oil, which may has lower freezing point and less surface tension, it is slightly affected by temperature.
We are supplier of Hexamethylcyclotrisiloxane CAS:541-05-9,We offer custom synthesis of various chemical compounds like Cyclotrisiloxane, hexamethyl- CAS:541-05-9 and custom manufacturing of hexamethyl-cyclotrisiloxan, please feel free to contact us for your demand of hexamethylcyclortrisiloxane,suppose you are looking for hexamethyltrisiloxane factory, produer or manufacturer.
Our company is a manufacturer, factory, supplier, welcome domestic and foreign customers to come to consult.Dozens of reaction types such as chiral synthesis and resolution, oxidation, reduction, condensation, nitrosation, bromination.Our company has a complete production service chain of grams-kg-ton.We are specialists in chiral chemistry using both chemocatalysis and biocatalysis technologies, but also have practical operating experience over a wide range of modern synthetic reactions.We have excellent management team and a group of high-quality R & D personnel and experienced technical staff.