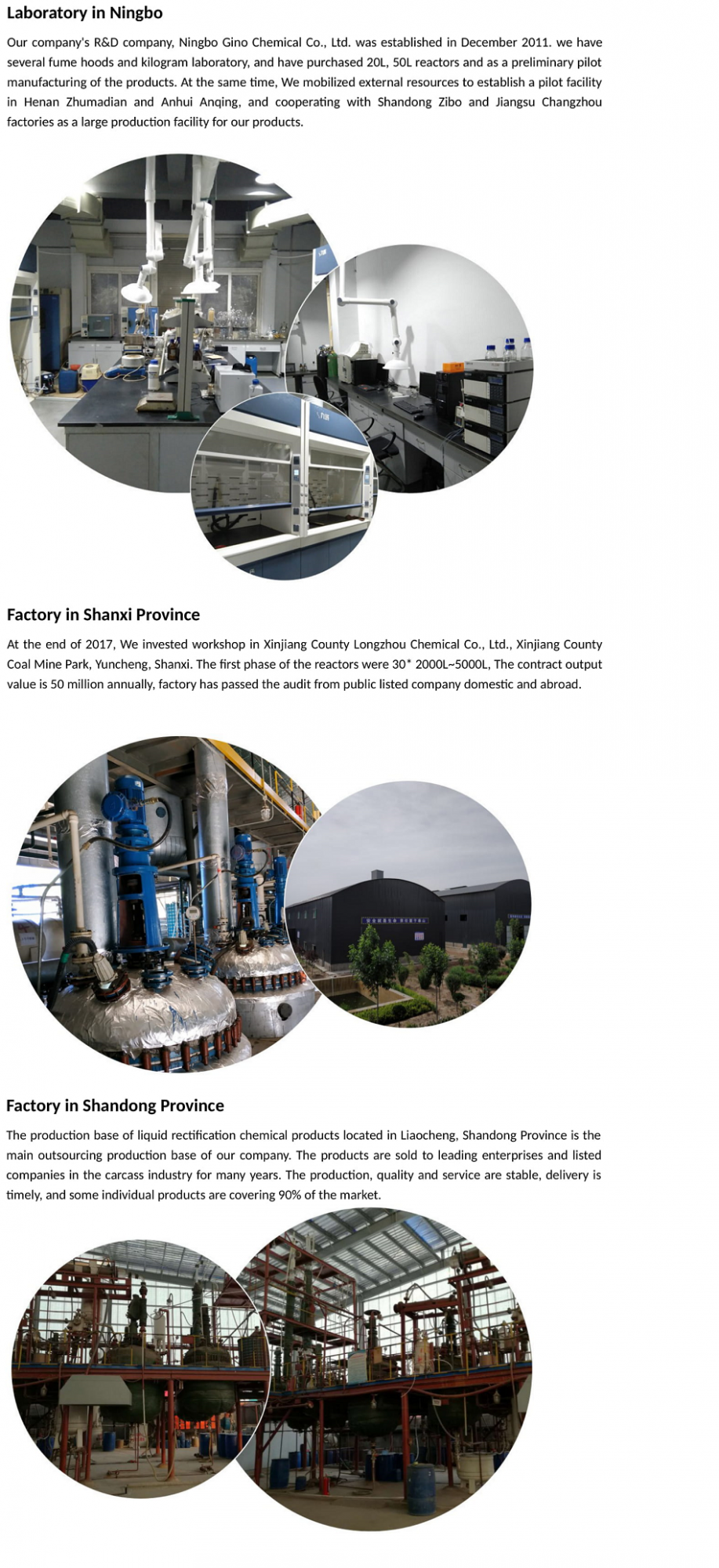 CAS No: 5878-19-3
Product Name: Methoxyacetone
Other Name:
Methoxyacetone
1-Methoxyacetone
1-methoxypropan-2-one
1-methoxy-2-Propanone
Density: 0.9±0.1 g/cm3
Boiling Point: 118.9±13.0 °C at 760 mmHg
Melting Point: 78ºC
Molecular Formula: C4H8O2
Molecular Weight: 88.105
Flash Point: 25.0±0.0 °C
Exact Mass: 88.052429
PSA: 26.30000
LogP: -0.53
Vapour Pressure: 16.3±0.2 mmHg at 25°C
Index of Refraction: 1.373
Storage condition: Flammables area
Water Solubility: miscible
Specification
Appearance: Light yellow liquid
Assay: ≥99.0%
Loss on drying: ≤0.5%
Application
Intermediates of Metolachlor CAS: 51218-45-2.
Be used as pesticide intermediate, mainly used in the synthesis of the herbicide Metolachlor.
1-Methoxy-2-propanone is used in the bio-amination of ketones in organic solvents.
Package: 25kg/drum, can also be designed according to customer requirements.
Storage: Store in cool place. Keep container tightly closed in a dry and well-ventilated place.
We are supplier of Methoxyacetone CAS:5878-19-3,We offer custom synthesis of various chemical compounds like 1-methoxy-2-Propanone CAS:5878-19-3 and custom manufacturing of 1-methoxy-2-Propanone, please feel free to contact us for your demand of Methoxyacetone,suppose you are looking for Methoxyacetone factory, producer or manufacturer.
The company team has 20 years of R & D, production and management experience and philosophy, and domestic and foreign market experience, and strive to create a high-efficiency, high-quality integrated chemical service platform to better serve domestic and foreign customers.Provide high quality, high purity compounds with years of custom compound synthesis experience.We not only effectively utilize the strong technical strength of our R&D department, but also establish long-term cooperative relationships with many well-known domestic enterprises and research institutions, and form a leading R&D and production team in China.The products are exported to Europe, America, Middle East, India, Southeast Asia and other countries and regions, and have been recognized and highly praised by the market and customers.Our manufacturing range includes products for diverse industrial applications, and features a range of alkylamines, pharmaceutical intermediates, flavour & fragrance and other personal care products, and other specialties.
Related Products:
Difluoromethylthioacetic acid CAS:83494-32-0
|
35109-88-7
|
2-bromoisobutirato de etilo CAS:600-00-0