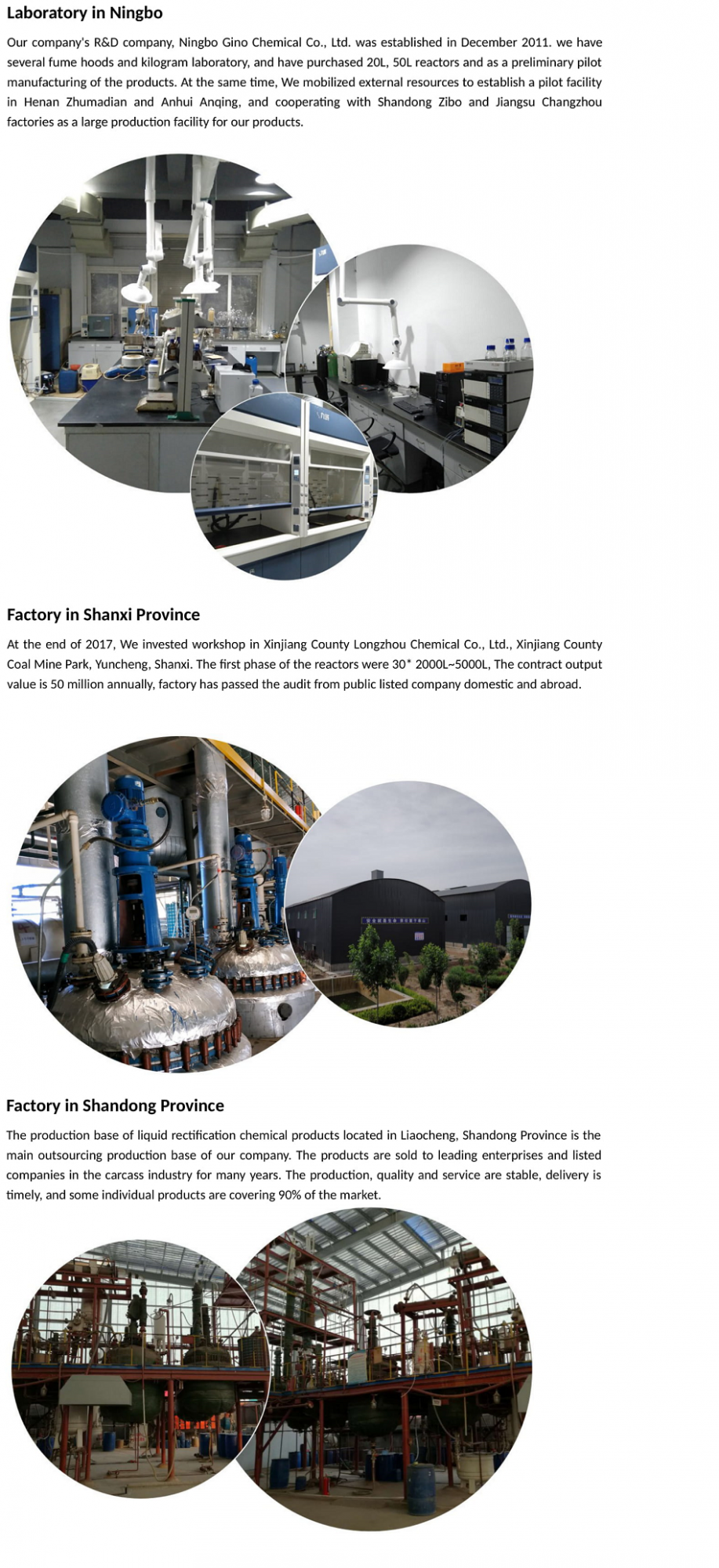 Chemical Name: Methyl 4-oxocyclohexanecarboxylate
CAS.NO:6297-22-9
Molecular Formula:C8H12O3
Molecular Weight:156.17900
Synonyms:
methyl 4-oxocyclohexane-1-carboxylate
Physical and Chemical Properties:
Density: 1.1±0.1 g/cm3
Boiling point: 230.8±33.0 °C at 760 mmHg
Flash point:94.8±25.4 °C
Refractive index: 1.463
Specification:
Appearance:White powder
Purity:≥98.0%
Moisture Content: 0.5%
Impurity: 0.3%
Packing:25 kg/drum, can also be packaged according to customer requirements
Storage:Store in a tightly closed container. Store in a cool, dry, well-ventilated area away from incompatible substances.
Application:Methyl 4-Oxocyclohexanecarboxylate is an intermediate for preparation of imidazobenzazepine derivatives as dual H1/5-HT2A antagonists for treatment of sleep disorders.
We are supplier of Methyl 4-oxocyclohexanecarboxylate CAS:6297-22-9,We offer custom synthesis of various chemical compounds like methyl 4-oxocyclohexane-1-carboxylate CAS:6297-22-9 and custom manufacturing of methyl 4-oxocyclohexane-1-carboxylate, please feel free to contact us for your demand of Methyl 4-oxocyclohexanecarboxylate,suppose you are looking for methyl 4-oxocyclohexane-1-carboxylate factory, producer or manufacturer.
The company's production base is equipped with enamel reactors from 50L to 5000L, stainless steel ultra-low temperature reactors and conventional separation and drying equipment.By following our guiding principles of Samples, Quotes, Literature, and Innovation, we are able to make continual process improvements for customers.With strong technical accumulation and innovative research and development capabilities, he is good at various types of chemical reactions such as hydrogenation, nitration, Suzuki coupling, cyanation, diazotization, bromination, wittig reaction, Grignard reaction, redox reaction and ultra-low temperature reaction.Strict quality control platform for strict quality identification of synthetic products.Our company has a 2000 square meter R&D center. The company's production base is mainly located in Liaocheng City, Shandong Province, Yuncheng City, Shanxi Province.
Related Products:
Ácido 2-hidroxi-4-metoxibenzofenona-5-sulfónico CAS:4065-45-6
|
7-Chloro-1,2,3,4-Tetrahydro-Benzo[B]Azepin-5-One CAS:160129-45-3
|
203866-15-3