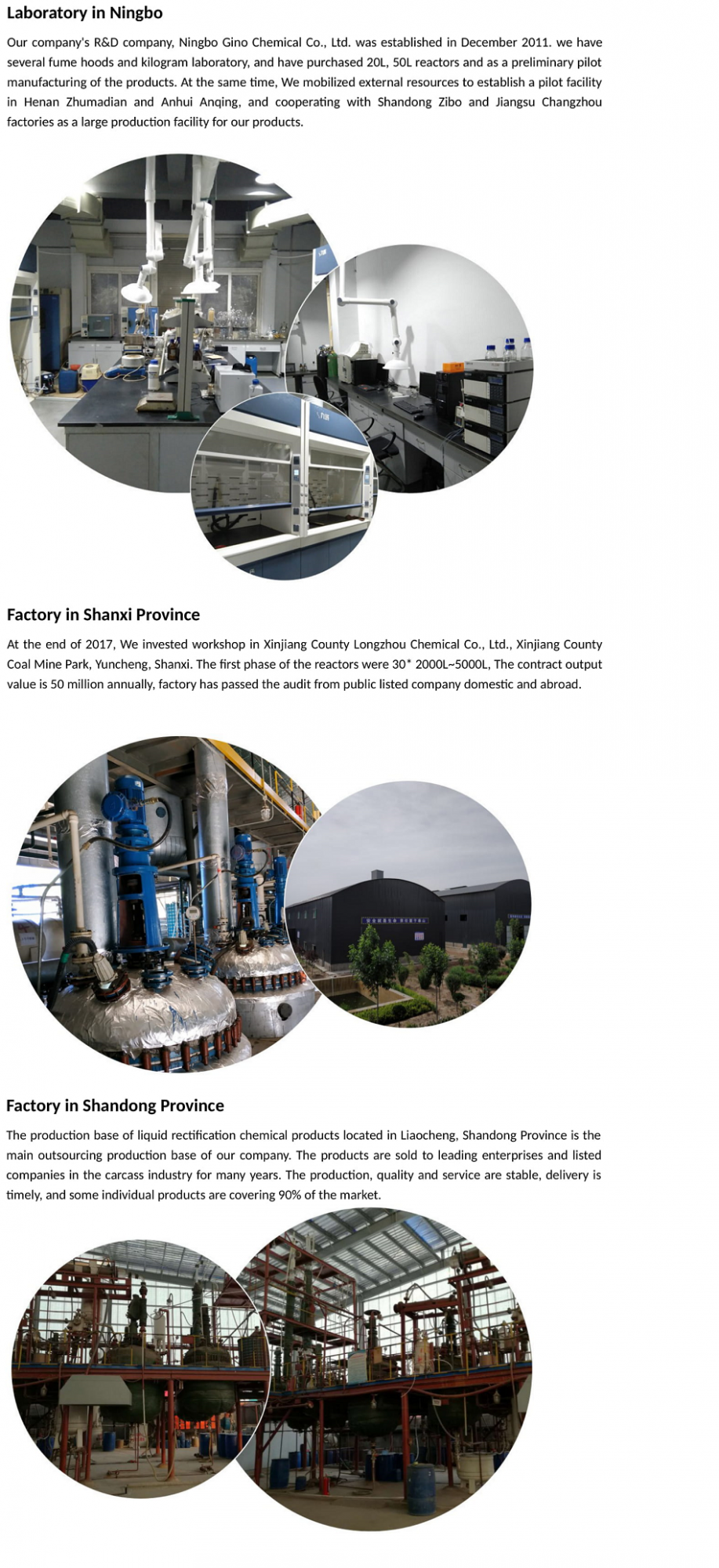 Chemical Name:1,8-Diazabicyclo[5.4.0]undec-7-ene
CAS.NO:6674-22-2
Synonyms:2,3,4,6,7,8,9,10-octahydropyrimido[1,2-a]azepine;DBU
Molecular Formula:C9H16N2
Molecular Weight:152.23700
Physical and Chemical Properties:
Density:1.019;
Melting point:-70oC;
Boiling point:80-83oC;
Flash point:116oC;
Index of Refraction:1.523;
HS Code: 2933990099
Tax refund rate: 13%
UN No.: UN3267
Hazard class: 8 categories
Packing level: Class II
Specification:
Appearance:Light yellow to colorless liquid
Purity(GC):≥98.0%
Packing:200 kg/drum, can also be packaged according to customer requirements
Storage:Store in a cool, ventilated place
Application:As a condensation reagent
We are supplier of 1,8-Diazabicyclo[5.4.0]undec-7-ene CAS:6674-22-2,We offer custom synthesis of various chemical compounds like DBU CAS:6674-22-2 and custom manufacturing of DBU, please feel free to contact us for your demand of DBU,suppose you are looking for DBU factory, produer or manufacturer.
It involves demanding processes including high pressure hydrogenation, oxygen free water environment, ultra low temperature environment and highly corrosive environmentEveryday our chemists and engineers are working with corporations, universities and forward-thinking organizations to pioneer new technologies and innovative approaches through advanced materials.We a fine chemical company specialising in the manufacture of products for pharmaceutical and health care, flavour/fragrance, personal care, and other specialised chemical and industrial applications.We are supplier of ingredients used in a large variety of applications. We have extensive product offerings, technical services and support, and a qualified sales team ready to deliver smart solutions for your specific needs.Our company can complete the pilot test and enlargement production of various types of reactions.