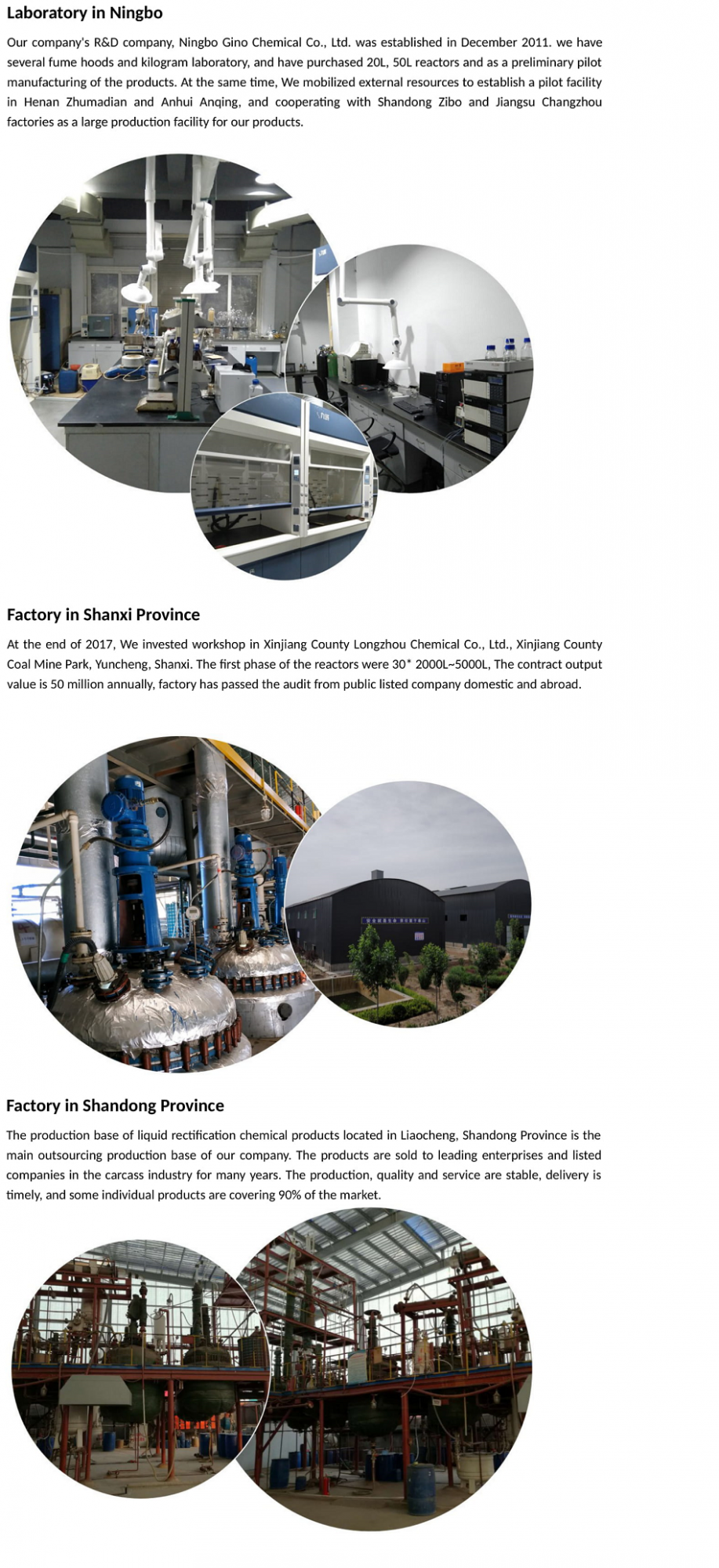 CAS No: 79725-98-7
Product Name: Kojic Acid Dipalmitate
Other Name:
Kojic Acid Dipalmitate
(5-hexadecanoyloxy-4-oxopyran-2-yl)methyl hexadecanoate
6-[(hexadecanoyloxy)methyl]-4-oxo-4H-pyran-3-yl hexadecanoate
4-Oxo-6-[(palmitoyloxy)methyl]-4H-pyran-3-yl palmitate
Density: 1.0±0.1 g/cm3
Boiling Point: 684.7±55.0 °C at 760 mmHg
Melting Point: 92-96ºC
Molecular Formula: C38H66O6
Molecular Weight: 618.927
Flash Point: 273.9±31.5 °C
Exact Mass: 618.485962
PSA: 82.81000
LogP: 15.30
Vapour Pressure: 0.0±2.1 mmHg at 25°C
Index of Refraction: 1.492
Specification
Appearance: White sheet crystal
Assay: ≥98.0%
Loss on drying: ≤0.5%
Ignition residue: ≤0.5%
Color reaction of ferric chloride: Negative
Heaby metal: ≤10ppm
Arsenic: ≤2ppm
Pathogen
Bacteria: ≤300cfu/g
Fungus: ≤100cfu/g
Application
Applicationd in cosmetic whitening additives.
It can be mixed with cream and lotion type cosmetics to make curative and whitening cosmetics with good curative effect on age spots, freckles and pigmentation.
Kojic acid dipalmitate is an improved kojic acid derivative, which overcomes the instability of kojic acid to light, heat and metal ions, and also maintains kojic acid's inhibition of tyrosinase activity and blocks skin melanin formation Effect, and this inhibition is stronger than kojic acid, making it a new generation of highly effective whitening active agent. As a fat-soluble whitening active agent, kojic acid dipalmitate can be more easily absorbed by the skin in addition to being easier to formulate, and at the same time bring good moisturizing effect to the skin.
Package: 25kg/drum, can also be designed according to customer requirements.
Storage: Store in cool place. Keep container tightly closed in a dry and well-ventilated place.
We are supplier of Kojic Acid Dipalmitate CAS:79725-98-7,We offer custom synthesis of various chemical compounds like 4-Oxo-6-[(palmitoyloxy)methyl]-4H-pyran-3-yl palmitate CAS:79725-98-7 and custom manufacturing of Kojic Acid Dipalmitate, please feel free to contact us for your demand of 4-Oxo-6-[(palmitoyloxy)methyl]-4H-pyran-3-yl palmitate,suppose you are looking for Kojic Acid Dipalmitate factory, producer or manufacturer.
With complete organizational structure and main positioning and high-end product structure design, R&D is the driving force for enterprise development, and quality is the basis for enterprise survival.Our goal is to deliver products that meet our high standards and exceed your expectations, on time, every time.The company's production base is equipped with enamel reactors from 50L to 5000L, stainless steel ultra-low temperature reactors and conventional separation and drying equipment.By following our guiding principles of Samples, Quotes, Literature, and Innovation, we are able to make continual process improvements for customers.Our company is committed to the research and development, production and sales of bulk drugs and their intermediates, fine chemicals.