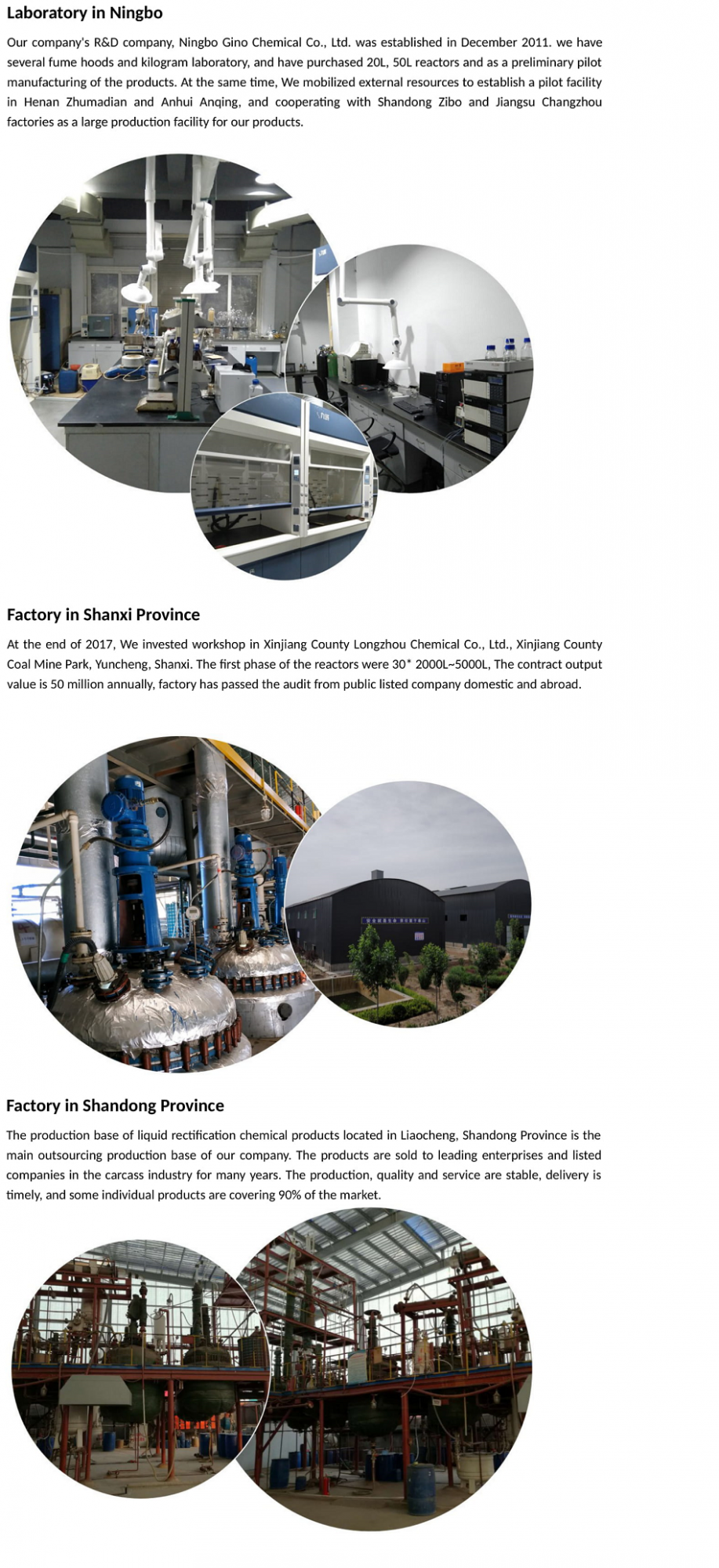 CAS No: 868-85-9
Product Name: Dimethyl phosphonate
Other Name:
Dimethyl phosphonate
dimethyl H-phosphonate
Dimethylfosfit
dimethyl hydrogen phosphonate
Dimethylfosfonat
monomethyl methyl phosphonate
dimethylacidphosphite
phosphonic acid dimethyl ester
Density: 1.2 g/mL at 25 °C(lit.)
Boiling Point: 170.5±0.0 °C at 760 mmHg
Molecular Formula: C2H7O3P
Molecular Weight: 110.049
Flash Point: 29.4±0.0 °C
Exact Mass: 110.013283
PSA: 59.00000
LogP: -1.31
Vapour Pressure: 1.9±0.3 mmHg at 25°C
Index of Refraction: n20/D 1.402(lit.)
Stability: Stable. Moisture sensitive. Incompatible with water, strong oxidizing agents, acid chlorides, strong bases.
Specification
Appearance: Colorless liquid
Assay: ≥99.0%
Loss on drying: ≤0.5%
Acidity: ≤0.1%
Application
Intermediates of Omethoate CAS: 1113-02-6.
Intermediates of Kitazine CAS: 13286-32-3.
Intermediates of Dichlorvos CAS: 62-73-7.
Intermediates of Phosfolan Methyl CAS: 5120-23-0.
Intermediates of Dimethoate CAS: 60-51-5.
Intermediates of Glyphosate CAS: 1071-83-6.
Intermediates of Trichlorphon CAS: 52-68-6.
Dimethyl phosphite can be directly used in the synthesis of organophosphate insecticide trichlorfon, herbicide glyphosate, etc. on pesticides, and can also be used to synthesize other phosphorus-containing intermediates, such as O, O-dimethylphosphoryl chloride, O, O-dimethylthio (alcohol) ammonium phosphate and the like. In addition, it is also an important organic synthetic raw material for the production of organic phosphoric acid type corrosion inhibitors, plastic additives, dye additives and textile flame retardants. Applicationd as lubricant additives, adhesives and some organic synthesis intermediates. It is used to synthesize the insecticide omethoate, methylthizone and the herbicide glyphosate.
Package: 25kg/drum, can also be designed according to customer requirements.
Storage: Store in cool place. Keep container tightly closed in a dry and well-ventilated place.
We are supplier of Dimethyl phosphonate CAS:868-85-9,We offer custom synthesis of various chemical compounds like phosphonic acid dimethyl ester CAS:868-85-9 and custom manufacturing of monomethyl methyl phosphonate, please feel free to contact us for your demand of monomethyl methyl phosphonate,suppose you are looking for Dimethyl phosphonate factory, producer or manufacturer.
Professional project management talents, perfect project management system; customized production tailored to help customers reduce capital and time costs.We have excellent management team and a group of high-quality R & D personnel and experienced technical staff.Everyday our chemists and engineers are working with corporations, universities and forward-thinking organizations to pioneer new technologies and innovative approaches through advanced materials.Our company is committed to the research and development, production and sales of bulk drugs and their intermediates, fine chemicals.Our company is engaged in the production and custom synthesis of intermediates such as APIs and special chemicals. Relying on our own strong R&D capabilities, we accept custom synthesis of advanced pharmaceutical intermediates, as well as custom synthesis of other types of advanced chemicals, with mature R&D systems and production capacities from gram to tonnage.
Related Products:
32974-92-8
|
462-40-8
|
1,3-Dichloropropane CAS:142-28-9