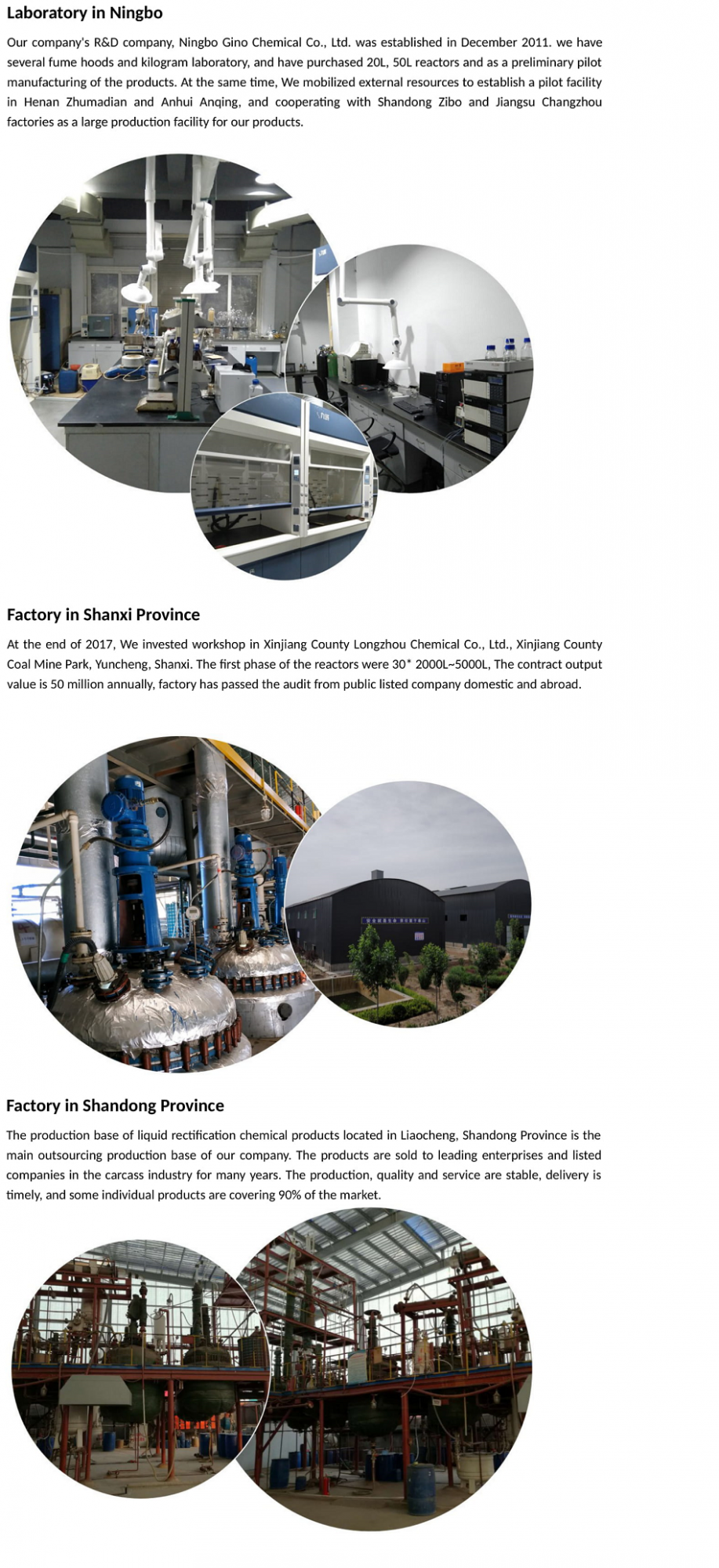 Chemical Name: N,N'-Bis(acetoacetyl)-o-toluidine
CAS.NO:91-96-3
Synonyms:N,N'-(3,3'-Dimethyl-4,4'-biphenyldiyl)bis(3-oxobutanamide);N,N'-(3,3'-dimethyl[1,1'-biphenyl]-4,4'-diyl)bis[3-oxo-Butanamide]
Molecular Formula: C22H24N2O4
Molecular Weight:380.43700
Physical and Chemical Properties:
Density:1.212 g/cm3
Boiling point:612.6ºC at 760 mmHg
Melting point:200 °C
Flash point:/
Index of Refraction:/
Specification:
Appearance:Silver gray crystalline powder
Purity:≥98.0%
Packing: 25kg drum
Storage:Warehouse ventilation and low temperature drying
Application: It is mainly used to synthesize the coupling components of C.I. Pigment Yellow 16 and C.I. Pigment Yellow 77 (fast golden GR) and permanent yellow 7G.
We are supplier of N,N-Bis(acetoacetyl)-o-toluidine CAS:91-96-3,We offer custom synthesis of various chemical compounds like N,N-(3,3-dimethyl[1,1-biphenyl]-4,4-diyl)bis[3-oxo-Butanamide] CAS:91-96-3 and custom manufacturing of N,N-Bis(acetoacetyl)-o-toluidine, please feel free to contact us for your demand of N,N-Bis(acetoacetyl)-o-toluidine,suppose you are looking for N,N-(3,3-Dimethyl-4,4-biphenyldiyl)bis(3-oxobutanamide) factory, produer or manufacturer.
Founded in 2007, our company is a high-tech pharmaceutical and pesticide chemical company integrating R&D, production and sales.With an international vision, rich management experience, professional R & D team and integrity and rigorous professionalism, we are committed to providing customers with the highest quality products and services.Our goal is to deliver products that meet our high standards and exceed your expectations, on time, every time.We listen carefully to our customers' opinions and needs, and provide timely and effective feedback, and continue to improve and improve, ready to accept greater challengesWith strong technical accumulation and innovative research and development capabilities, he is good at various types of chemical reactions such as hydrogenation, nitration, Suzuki coupling, cyanation, diazotization, bromination, wittig reaction, Grignard reaction, redox reaction and ultra-low temperature reaction.